​Satyricon unveil new track "To Your Brethren In The Dark"
Ahead of the new album "Deep Calleth Upon Deep", which title single can be listened to below, the Norwegian band Satyricon presented a fresh song "To Your Brethren In The Dark".

"Deep Calleth Upon Deep", which will be the 9th full-length release in the band's discography, will be released on September 22 via Napalm Records.
Satyr, who was diagnosed with a brain tumor in 2015, says:
"Approaching this release, what I always kept in mind is that either this is the beginning of something new or it's gonna be my last record. If this is going to be the last, then it needs to be something special. If there are more records, then I'd better make sure that this is so different from the last one that it feels like a new beginning. I think it's really, really dark, very spiritual and filled with confidence and energy."
"Deep Calleth Upon Deep" is a profound statement about the essence of Satyricon's music and the eternal value of art itself. Satyr continues:
"The way that I see it is that for any art, be it Satyricon or any other form of art with substance, in order for you to be able to inhale and completely understand it, it will take a little bit of you as well. If you get it all after a couple of listens, you know that it probably won't stay with you. So the title is saying, 'From the depth of the people making this record to the depth of the listener...' If you want to take part in this journey, you should be prepared to dig deep down in the darkest corner of your soul with us."
The "Deep Calleth Upon Deep" front cover is an obscure drawing from 1898 by perhaps the greatest Norwegian artist of all time, Edvard Munch.
Satyricon drummer Kjetil-Vidar "Frost" Haraldstad recently told "The Jasta Show" about "Deep Calleth Upon Deep":
"This is an album that we have been really working a lot with for a long time. It's all about getting the right expression for each and every song. "It has never been anything that we've discussed in the band, but at least I personally feel that every song has a life of its own, a very strong and unique identity," he continued. "This album is really about giving life to those eight songs that constitute it. "Like with every Satyricon album, I guess it's very, very diverse, and this is more true than ever with the new one," he said. "In particular, when it comes to this identity bit, I feel the songs, even if they fit extremely well together in a compilation of songs, each and every one, it's very, very different from the others — almost like human beings are different from each other."
"Deep Calleth Upon Deep" tracklist:
Midnight Serpent
Blood Cracks Open The Ground
To Your Brethren In The Dark
Deep Calleth Upon Deep
The Ghost Of Rome
Dissonant
Black Wings And Withering Gloom
Burial Rite
"Deep Calleth Upon Deep" cover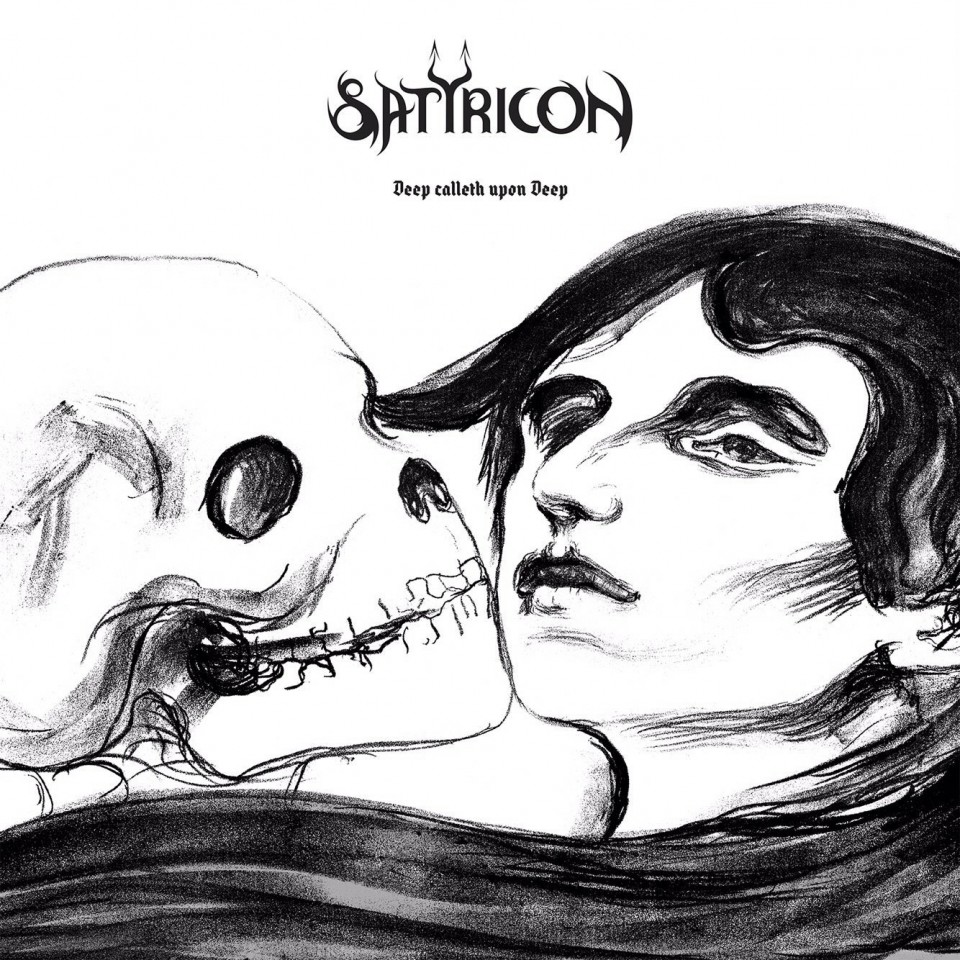 Satyricon's tour dates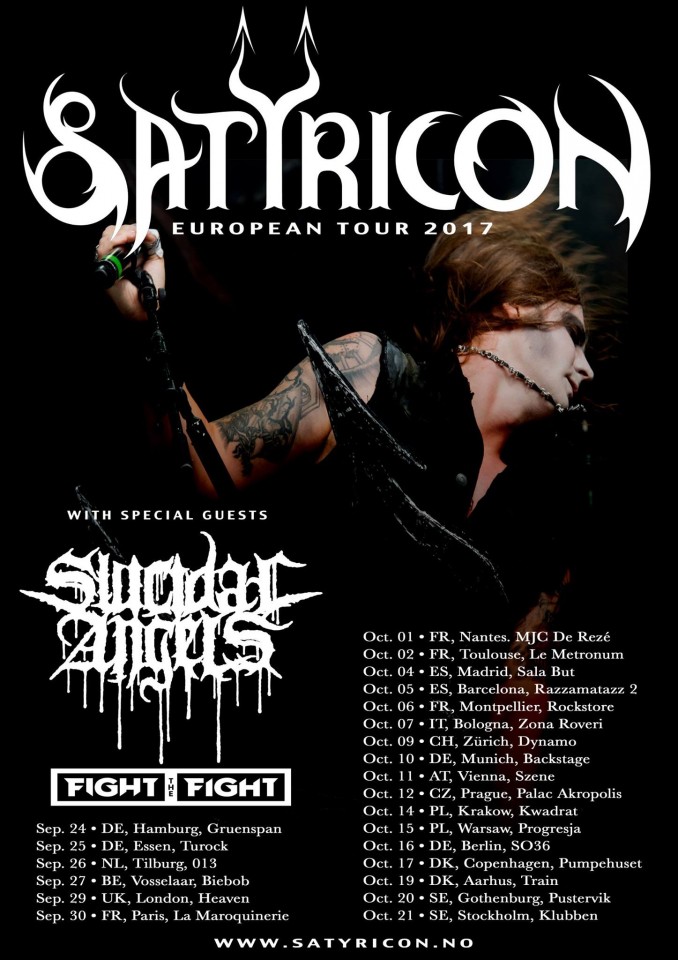 November 22 — Norway, Molde @ Gamle Kulturset
November 23 — Norway, Trondheim @ Byscenen
November 25 — Norway, Tromsø @ Driv
November 29 — Norway, Bergen @ Hulen
November 30 — Norway, Stavanger @ Folken
December 1 — Norway, Kristiansand @ Kick