​Megadeth's new single "Dystopia"
The members of The Big Four, Megadeth, presented the third single and the title track of the upcoming new album "Dystopia". The band's fifteenth LP is expected to be released on January 22.
According to Dave Mustaine, "Dystopia", like many previous releases, is a "climate" of today's world. The record tells about such issues as war, politics, drugs and other problems of dystopia, imperfect society that "eats itself".
The record was produced by Dave Mustaine and Toby Wright, famous by his work with Metallica, Korn, Alice In Chains and other bands. "Dystopia" is the first Megadeth's album for the past nine years, recorded with the new line-up: Chris Adler (Lamb Of God) on drums, and Brazilian guitarist Kiko Loureiro (Angra).
The information about the "Distopia" 2016 tour is available now on the group's official website. The musicians are going to visit the USA, Canada, Belgium, France, Poland and other countries.
Tracklist:
The Threat Is Real
Dystopia
Fatal Illusion
Death From Within
Bullet To The Brain
Post American World
Poisonous Shadows
Look Who's Talking (бонус-трек iTunes)
Conquer Or Die
Lying In State
The Emperor
Last Dying Wish (бонус-трек iTunes)
Foreign Policy (кавер FEAR)
"Dystopia" cover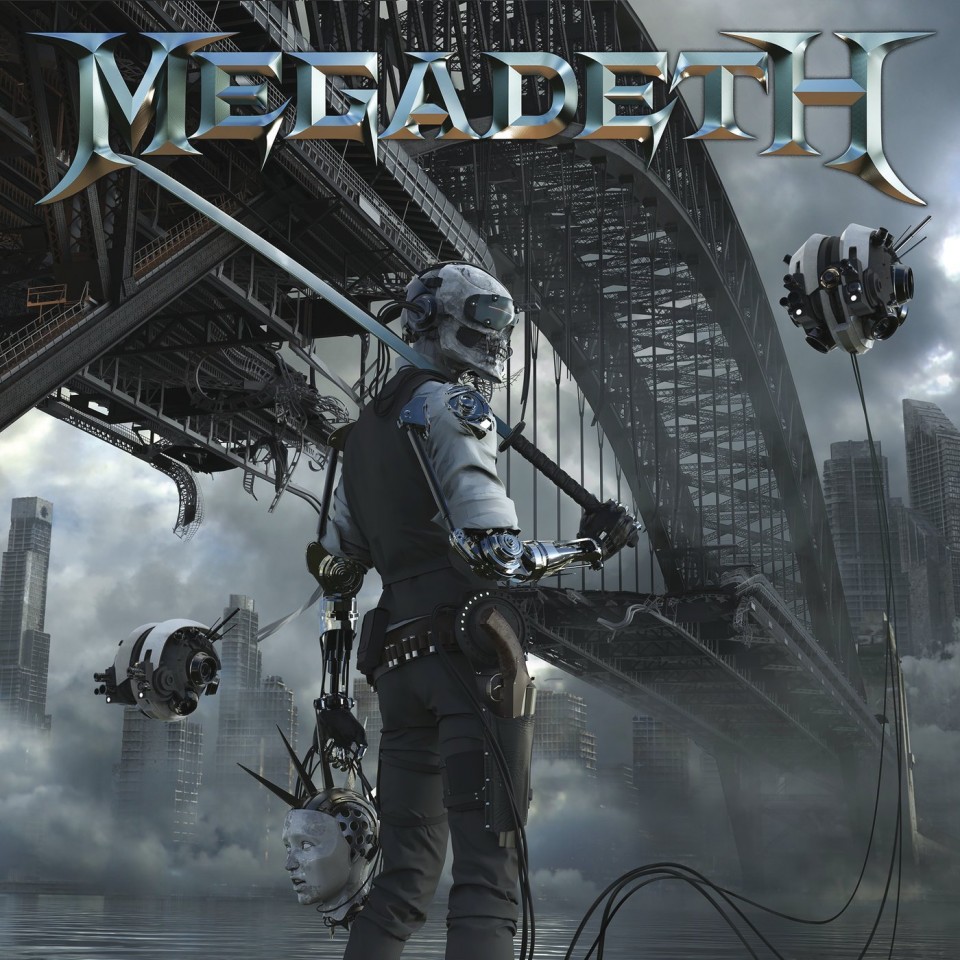 See also: