Anthrax present new track "Breathing Lightning"
The American thrash metallers Anthrax shared their new track "Breathing Lightning" from the upcoming eleventh LP "For All Kings". The album is expected to come out on February 26 via Megaforce Records and Nuclear Blast.
"Lyrically, it's another song that was influenced by Stephen King," — the guitarist Scott Ian says in the new track preview video: "Stephen King has been such a giant part of my life. His Dark Tower series, the character Roland. It's just something that stays with me a lot. So, I kind of re-entered that world again because I wrote the gunslinger ("Lone Justice" track — Noizr Zine), way back on the "Spreading The Disease" record, which was based on that character."
Today listeners have the opportunity to pre-order the album in different formats: standard disc, two CDs edition with bonus tracks and vinyl records in four colors. Moreover, is also a wide selection of the branded Anthrax "For All Kings" goods, clothes and even playing cards, dice and poker chips.
2016 tour dates are already available on the official website of the band. From January to February, Anthrax are going to the USA tour with Lamb of God and some other bands that will be unvealed later.
Tracklist:
You Gotta Believe
Monster At The End
For All Kings
Breathing Lightning
Suzerain
Evil Twin
Blood Eagle Wings
Defend/Avenge
All Of Them Thieves
This Battle Chose Us
Zero Tolerance
CD 2 (bonus live tracks):
Fight 'Em 'Til You Can't
A.I.R.
Caught In A Mosh
Madhouse
"For All Kings" cover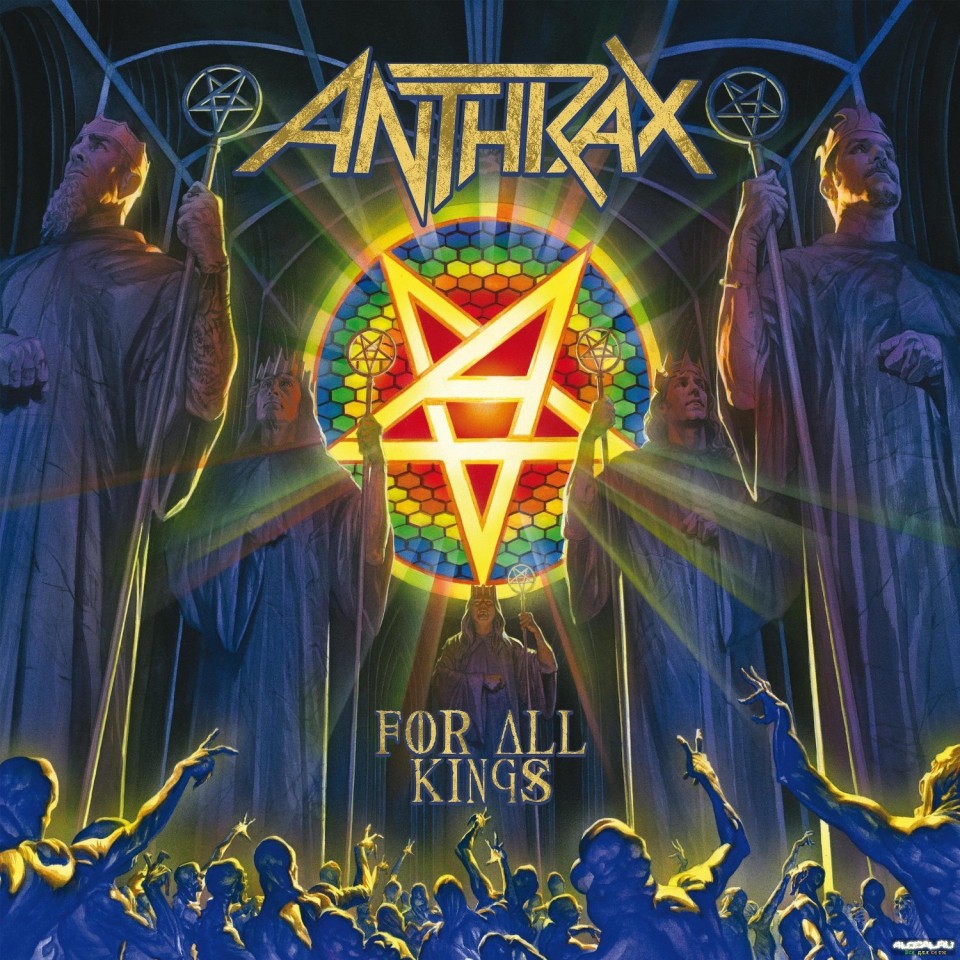 See also: