​Brutal Assault 22: New fest's artwork and hardcore announcement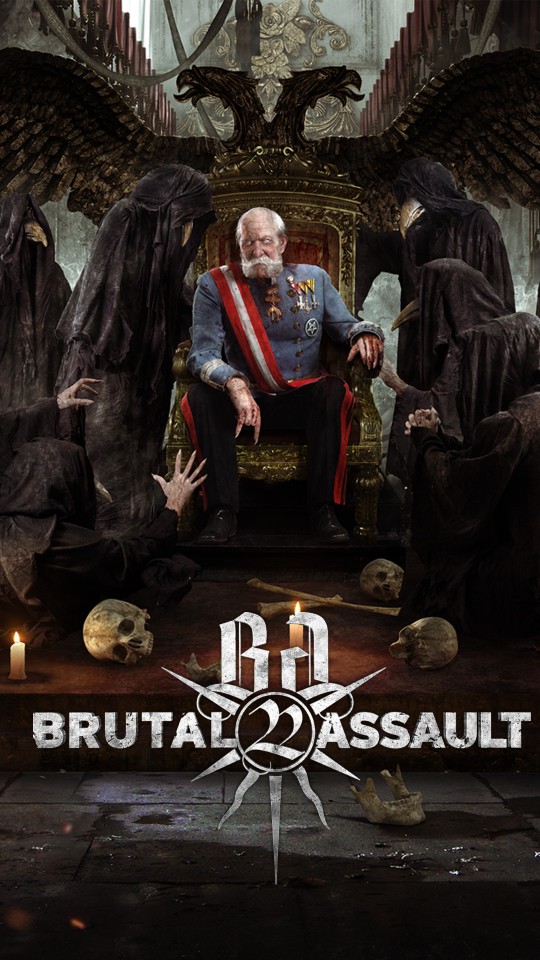 The organizers of the Czech festival Brutal Assault have made another announcement about the upcoming event.

The promoters reported on the renewal of the visual design of the festival site, developed by ISISDESIGNSTUDIO. The artwork is ready to download, share and use in various forms (poster, flyer, mobile phone/PC wallpaper, card via brutalassault.cz/download. The next branch of the confirmed metal acts also became known:
"HATEBREED are returning to BA stage once to present metallic hardcore with hooks that will catch you and never let you leave the pit! THE DILLINGER ESCAPE PLAN are doing a couple of farewell shows this summer and BA just couldn't be left out! OVERKILL have been around for almost 40 years but their brand new record lefts no one in doubt, that with their show you're still gonna feel the fire like it's 1985!

There are not many bands that are universally loved but their live shows are more scarce than platinum so it makes us very proud to bring you a WINTERSUN show! Debutants at BA stage, OATHBREAKER from Belgium, are oscillating between post-hardcore and post(black)-metal, while another debutants AVERSION CROWNS from Australia utilize three guitarists brandishing 8 string guitars to present their pummeling blend of mechanized death and haunting atmospherics.

Texan crossover thrashers POWER TRIP will share their incredible live energy with you as well as one of the most insane mathcore bands of the early 2000's THE NUMBER TWELVE LOOKS LIKE YOU, who are coming back after a six-year hiatus. Last two bands of this announcement are the vikings of Bergen HELHEIM and the most intense band from Australia KING PARROT with their dirty thrashing sludgy grindcore."
Read also: 5 reasons to visit Brutal Assault festival
Previously, the organizers have announced the bands THE DEVIN TOWNSEND PROJECT, TIAMAT, WALLS OF JERICHO, OPETH, ROTTING CHRIST, DECAPITATED, ELECTRIC WIZARD, NILE, AUGUST BURNS RED, AMORPHIS, as well as EMPEROR, ULCERATE and ELUVEITIE.