New acts and line-up changes of Brutal Assault 22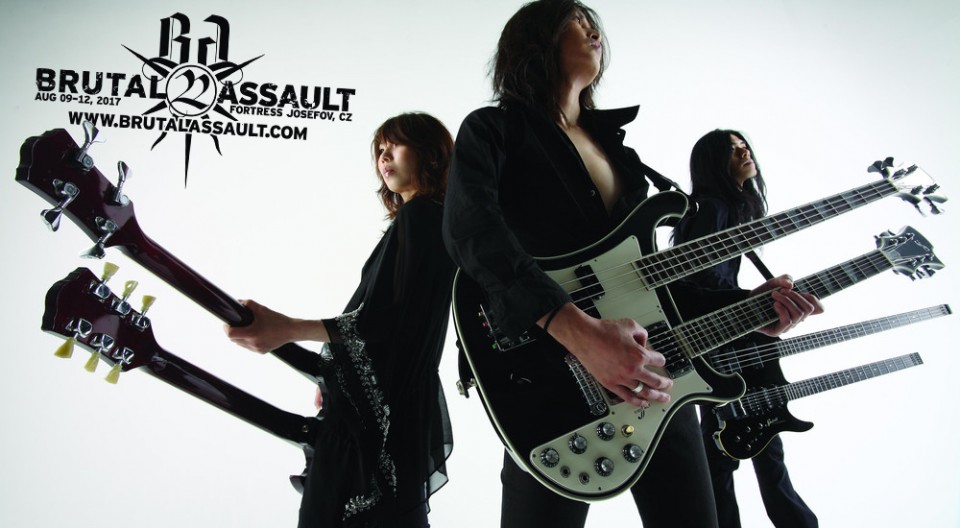 The organizers of the Czech festival Brutal Assault have made another announcement about the upcoming event

"We are very happy to welcome atmospheric black metal innovators WOLVES IN THE THRONE ROOM, who kickstarted whole alternative course of the genre some 15 years ago!

And the same goes for BORIS, the Japanese experimental genre shifting trio, that excites fans worldwide by their music drawing influence from psychedelic rock, punk, sludge, doom metal, drone, pop, noise, shoegaze and ambient for 25 years now! The English VALLENFYRE on the other hand have much simpler musical worldview consisting of gloomy death metal like only the British islands inhabitants can produce.

Lousiana's own CROWBAR formed around the charismatic character of Kirk Windstein will present the genre they helped to shape down there in the muddy swamps of NOLA — their characteristic blend of personal confession sludge. Two young bands — namely energic sludgy hardcore of Sweden's GOD MOTHER and lively American metalcore of MISS MAY I — will be in contrast to all the seasoned veterans above.

Dark metal of Czech legends ROOT will celebrate 30 years in hell and Italians GRAVEWORM will cast shadow over our beloved fortress, while three closing acts of this batch will stir up the dust by setting armies of hardcore fans on collision course in the pit. These three bands are New York City hardcore punk SHEER TERROR, California metallic hardcore FIRST BLOOD and female fronted nu metal from Moldova INFECTED RAIN."
Read also: 5 reasons to visit Brutal Assault festival

Previously announced bands canceled their performances at the festival — LIFE OF AGONY, GRUESOME, BORN OF OSIRIS and KING PARROT. In return, DISPERSE and the grindcore/hardcore act COLLISION from the Netherlands will perform at the event.

Previously, the organizers have announced the bands HATEBREED, THE DILLINGER ESCAPE PLAN, OVERKILL, THE DEVIN TOWNSEND PROJECT, TIAMAT, WALLS OF JERICHO, OPETH, ROTTING CHRIST, DECAPITATED, ELECTRIC WIZARD, NILE, AUGUST BURNS RED, AMORPHIS, as well as EMPEROR, ULCERATE and ELUVEITIE.