Avulsed to release double album to its 25th anniversary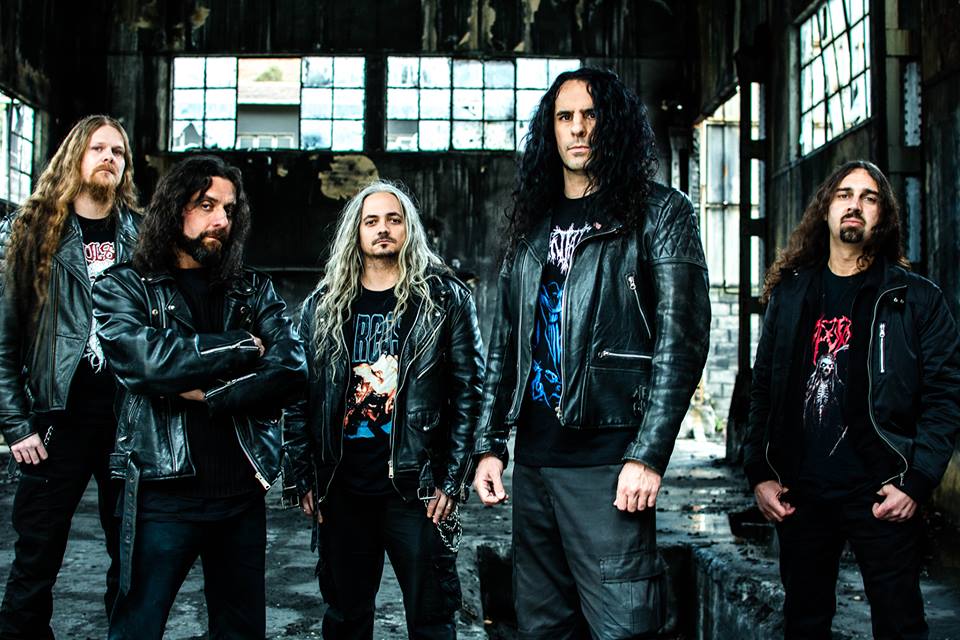 In honor of the 25th anniversary, the Spanish death metal band Avulsed is preparing to release a double album. It will include 18 of the best tracks from the group's entire discography, including EPs and demos. According to the band, the upcoming release will not be "dull compilation with original songs" and will show Avulsed's evolution. To implement the project, the group will launch a Crowdfunding campaign during the next months.
The album will be titled "Deathgeneration", which means a whole generation devoted to death metal. The upcoming 80-minute release will be available in:
deluxe double CD digipack with slipcase and a thick 40 pages booklet containing the original versions on disc #2
double gatefold 12"LP
double Cassette with slipcase
limited edition to 100 copies black box set with a silver logo including 2-CD, 2-LP and 2-MC. This special cassette release can only be obtained on this boxset that will come with T-shirt, poster, signed photo card, sticker, patch, badge, guitar pick and other goodies. The 2-CD, 2-LP & T-shirt can be obtained separately or in bundles too.
Almost all of the album's songs will be rerecprded with guest musicians, including Piotr 'Peter' Wiwczarek (Vader), Mark 'Barney' Greenway (Napalm Death), Tomas Lindberg (At The Gates), Sven de Caluwé (Aborted), Antti Boman (Demilich), Chris Reifert (Autopsy), Per Böder (God Macabre), Anton Reisenegger (Pentagram Chile), Kam Lee (ex-Massacre), Rogga Johansson (Paganizer), Mike Van Mastrigt (ex-Sinister), John McEntee (Incantation) Ville Koskela (Purtenance), Will Rahmer (Mortician), Ludo (Supuration), Johan Jansson (Interment) and Paul Zavaleta (Deteriorot). In total, 16 singers for 16 songs.
The cover artwork for "Deathgeneration" will b created by Juanjo Castellano, who worked on the last two Avulsed's LPs: "Ritual Zombi" (2013) and "Nullo (The Pleasure of Self-Mutilation)" (2009). "Deathgeneration" will come out this fall, just before the band's two anniversary shows in Madrid (November 19) and Barcelona (November 26).
"Deathgeneration" recording began on March 24 with drums being recorded at Cadillac Blood Studios with Andy C. (Lords Of Black, Kaothic, Saratoga). The rest of the material will be recorded in the La Casa del Ruido Studios with engineer Daniel Blanco. Mixing will take place with Raul Fournier at the Overhead, and final mastering — at the Swedish studio Unisound Studios with Dan Swanö (Dark Funeral, Ghost, Katatonia, Opeth).
See also: