​Uriah Heep to present new album "Outsider" in Kyiv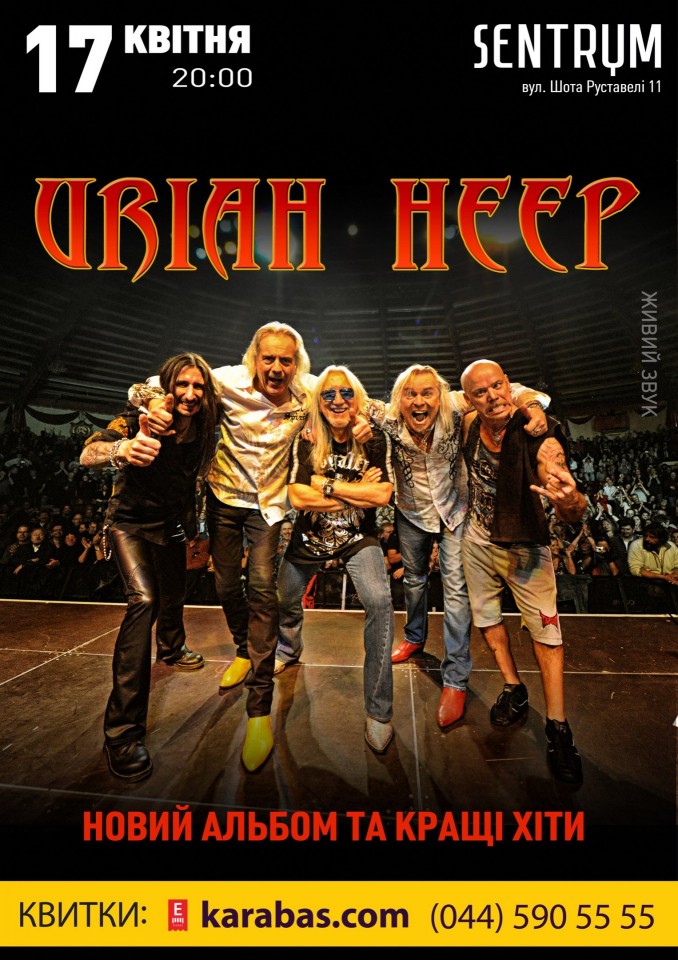 The British Uriah Heep, who for 50 years maintained its status as one of the key hard rock bands in the world, for the first time will play their 24th studio album "Outsider" in Kyiv.

Is it worth to remind why this band is legendary? Uriah Heep have sold over 40 million albums, they've toured around the world for five decades, performed in more than 50 countries, headlined dozens of festivals...
"We are very proud of our history" says founder/guitarist Mick Box, "but it is equally important to keep producing new material. This new album, Outsider, is very much a rock album in true 'Heep' style. It shows that we still have the same passion and energy for our music that we have always had", — the founder and guitarist Mick Box commented on the new album.
From the opening chords of the album's hard driving rocker, "Speed of Sound", to the more introspective closer, "Say Goodbye", Outsider proves that Uriah Heep has remained a musical powerhouse, and one that can effectively balance its legendary sound with a distinctly contemporary approach. The record, which was produced by Mike Paxman (Asia, Status Quo), also introduces bassist Dave Rimmer.
It is worth noting that "Outsider" release date in Britain coincided with the birthdays of Mick Box and his late friend Trevor Bolder. Box said, paying his respects: "We lost a world class bass player, singer, songwriter and friend. While Trevor was ill, he wanted us to continue working, so we used a bass player called Dave Rimmer, who Trevor approved of. It was only natural that Dave carried on with the band".
"Outsider" has already managed to be heard live by a huge number of music lovers: it coincided with the presentation of the Scandinavian tour and performances at the European festivals, then Uriah Heep began a worldwide tour. On April 17, Kyiv's fans finally have the opportunity to hear the latest work of the legendary rockers.
Start: April 17, 2016
Venue: Kyiv, Sentrum club, Shota Rustaveli street, 11
Tickets: 450-1300 UAH
Buy tickets: hmg.karabas.com
Links: VKontakte, Facebook