Finnish band Korpiklaani to perform in Kyiv for the first time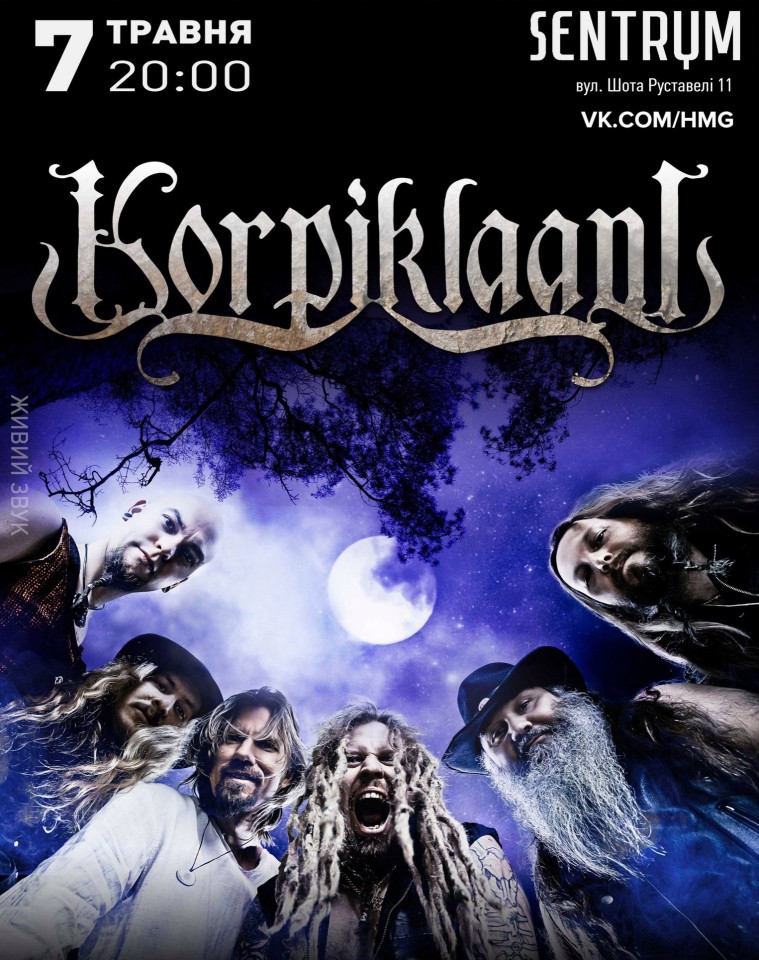 The concert agency HMG announced the performance of the Finnish folk metallers Korpiklaani. The show is to be held on May 7 at the Kyiv's Sentrum club — a year after the release of the band's ninth and, for the moment, the latest album "Noita".
Korpiklaani is the Finnish folk metal band formed in 1993 and existing until 2003 under the names Shamaani Duo and Shaman. In 2003, Shaman's members formed band named it Korpiklaani and count its history from that point. The band's music is a mixture of heavy metal and traditional Sami and Finnish music.
Start: May 7 at 20:00
Venue: Kyiv, Sentrum club, Shota Rustaveli street, 11
Tickets: 450-900 UAH
Buy tickets: hmg.karabas.com
Links: VKontakte, Facebook