​Ethereal Riffian: "Youniversal Voice" live album stream
Today, there is a release of the live album "Youniversal Voice" by the Ukrainian band Ethereal Riffian. The full stream can be found above.
The album recording took place during the band's performance at the Kyiv's club Metropol Live Stage (today — MonteRay Live Stage) on May 31, 2015.
"Youniversal Voice" is available in several versions. The album's limited box set includes: CD, incense stick, badge/magnet, pu-erh tea, patch, sticker, accompanying story, photos of the band-members with quotes from the wise ones.
Tracklist:
Sword of the Deathless (Intro)
Beyond
Thugdam
Wakan Tanka
March of Spiritu
Voice of Reason
Anatman
Drum of the Deathless
The artwork for "Youniversal Voice" was created by the artist xNinja, who previously worked on Sectorial's "We Are The Titan's Rising Ashes".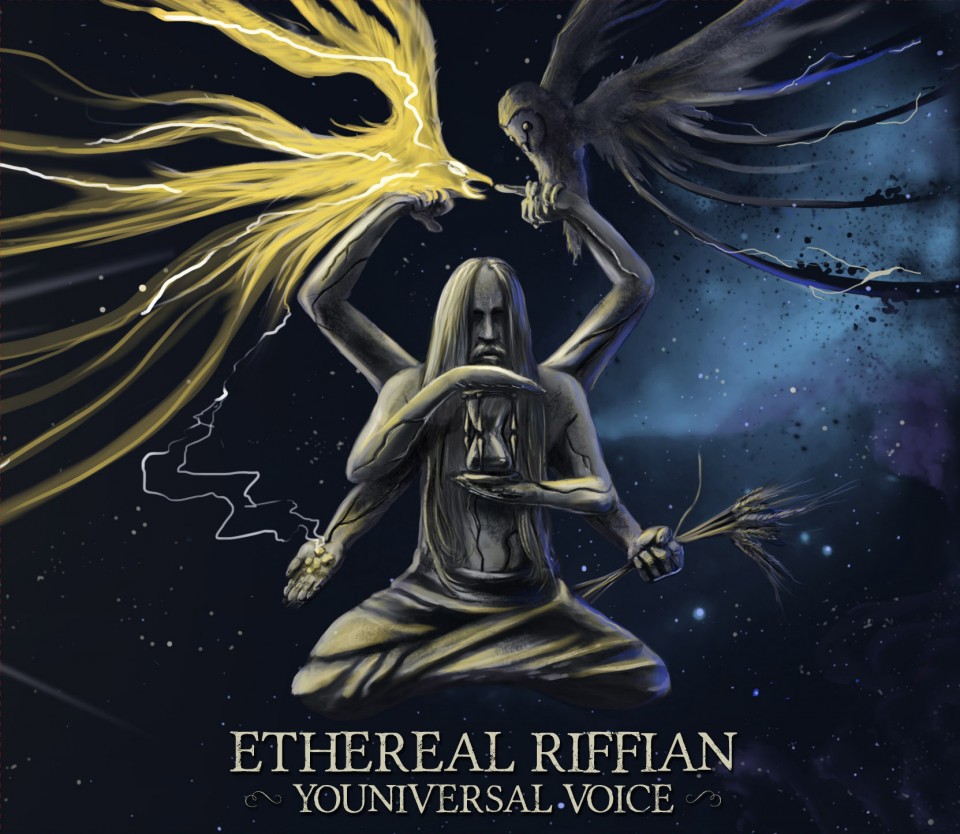 Limited box set