Check 'Em All: Review for six atmospheric releases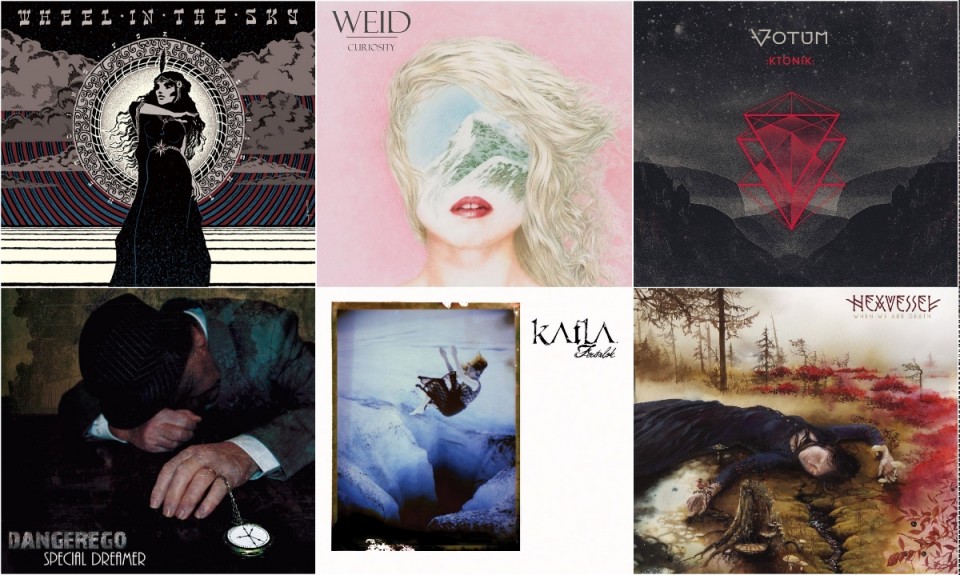 Sometimes newfound debut albums reveal exciting bunch of fresh ideas, unstoppable enthusiasm, and you just wonder where do these guys get their inspiration. Meeting the beginners or even experienced, but little-known musicians always amusing. From time to time, even your digital collection can be replenished with a few good records. Today, in our list there are some interesting bands from Poland, Sweden, Italy, Russia and other countries. Some share their first works, the others prepare to release new CDs, improving their own style and skills.
Wheel In The Sky — "Heading For The Night"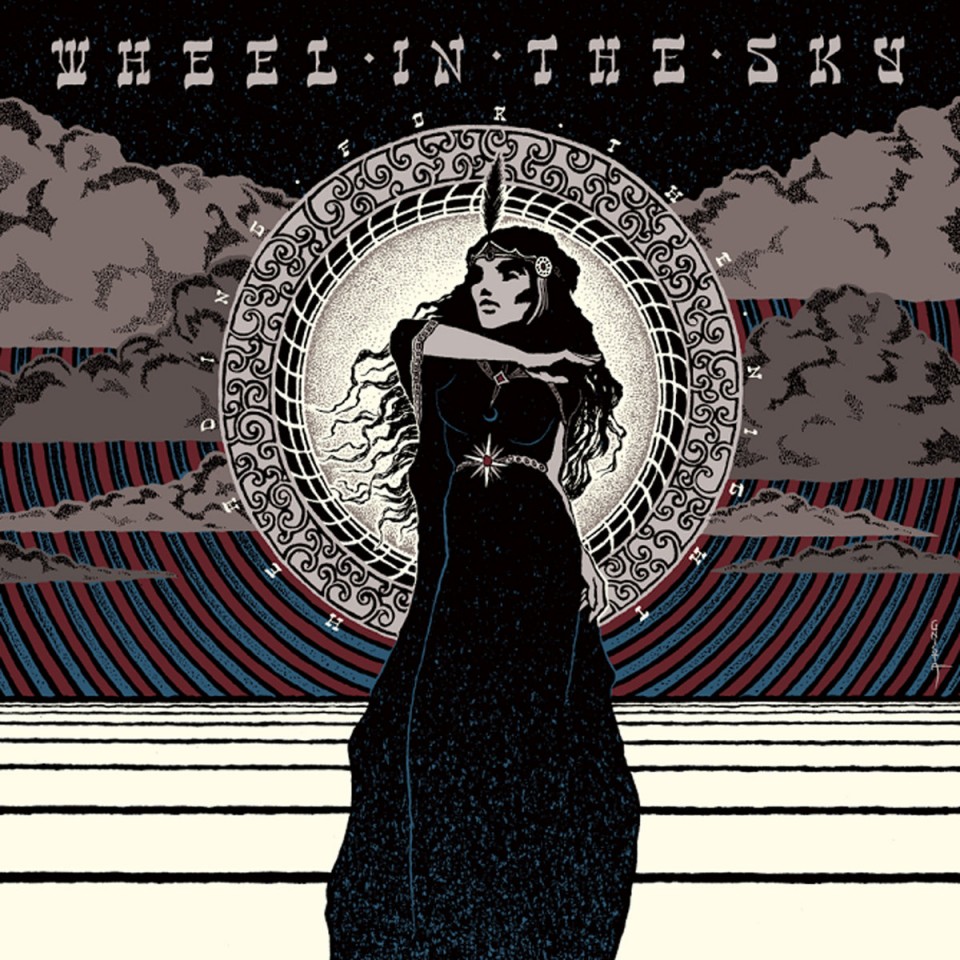 Origin: Sweden
Label: Sing Records
Release date: December 11, 2015
Genre: Psychedelic/post/garage rock
Tracklist:
Heading For The Night / Death To All
Jezebel
Total Eclipse Of The Brain
Rainbow Of Evil
Damn It All To Hel
Thrust The Night
A Turn For The Wicked
God On High
Wheel In The Sky — Heading For The Night
If you are trying to figure out the debut record of Wheel In The Sky, just stop wasting time. Moreover, don't even try to guess what is going on in this funny video about the Bird Mask Guy wanderings. Once this Swedish musicians decided to lay theirselves out but to release an outstanding album. It goes without saying, they did it. Psychedelic "Heading For The Night" provides for the listener boundless flight of thoughts. Fresh, invigorate guitar sound reminds some naughty hits of loud 60's by The Who, Rolling Stones and Cream. And despite psychedelic rock is considered as the main genre of Wheel In The Sky, the band skillfuly combines diffirent styles of classic/post/pop/garage rock. Eight tracks with a total duration of 30 minutes reveal the themes of madness, religion, hate, sorrow and many other different stuff to think about. However, these guys' philosophising is so free and natural as their music.
The album is available in digital and CD formats, also the musicians presented 500 copies of black and transparent vinyl.
Weid — "Curiosity"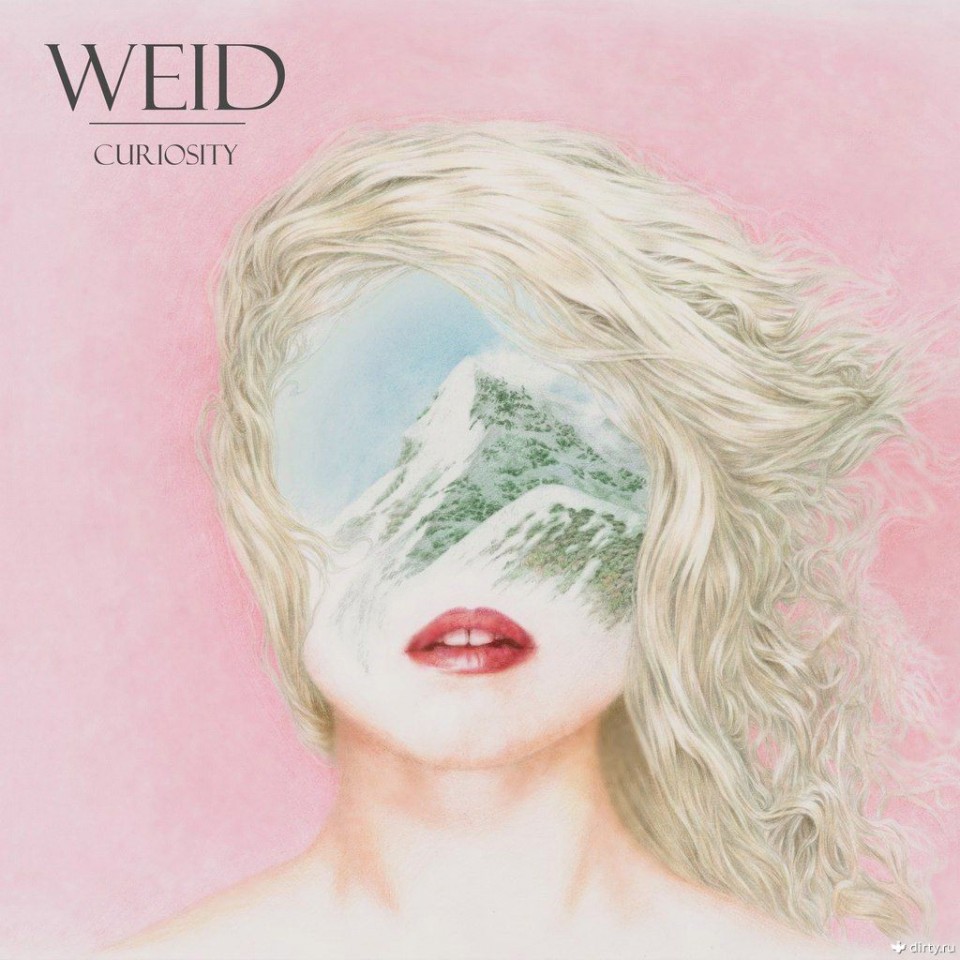 Origin: Russia
Label: Фриссон
Release date: December 29, 2015
Genre: Space/experimental/ambient rock
Tracklist:
Curiosity
MonoMadonna
Interlude 1
Smokey Mountain Love Song
Interlude 2
Iceland
Can we count stars? Why there is snow on the mountains tops? How high is the sun? Weid's second studio EP will remind you this careless curiosity and thousands of unexplored questions. New release is another leap as high as it possible just for the humans' thoughts, and after that the wide view of the infinite universe, our great planet and so tiny man in the midst of mysterious nature. Today, Weid offers the listener curtain continuation of this fantastic journey, which starts in the first EP "Inhale". There are four tracks and two interludes, some long compositions reach from eight to ten minutes, combining soft space/ambient rock with some indie traits. The unison of guitars and synthesizer give you an ability to imagine pictures of endless fields and rapid waterfalls, while more heavy riffs talk about threatening elements. Flight, desire, emotions, interest, surprise whole this work was created by "four people in search of tickets for the musical paradise".

Today, "Curiosity" is available only in a digital format, but the musicians think to release CD and probably a small number of vinyl copies.
Votum — ":KTONIK:"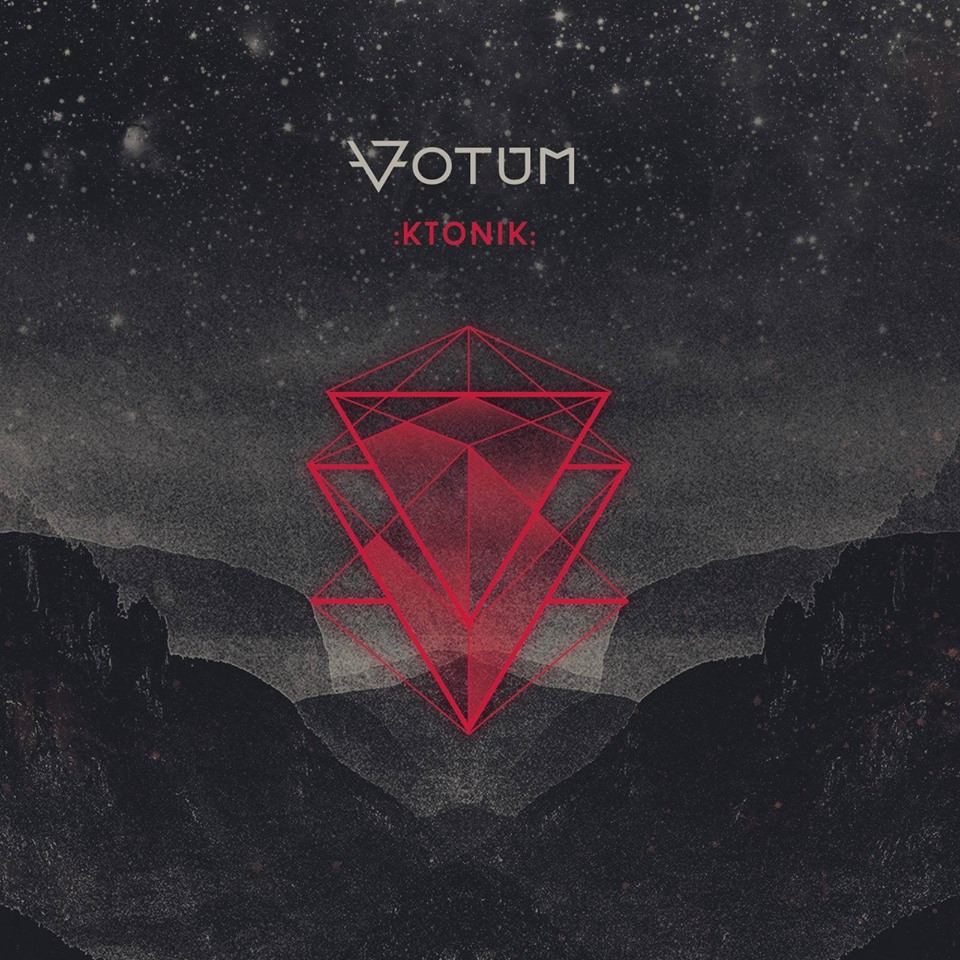 Origin: Poland
Label: Inner Wound Recordings
Release date: February 26, 2016
Genre: Progressive rock/metal
Tracklist:
Satellite
Greed
Spiral
Blackened Tree
Simulacra
Prometheus
Horizontal
Vertical
Last Word
The Polish progressive rock band Votum is preparing to release its fourth studio record ":KTONIK:", which comes out on February 26 via Inner Wound Recordings.
Nowdays, the musicians share the official video and single "Satellite". The strong, multi-faceted composition promises quite mighty album. It has everything to engage fans of the genre: saturated melodic guitars, impulsive, heavy riffs with thundering drums and expressive bass. It is vital to note the overall harmony of all the instruments. Rich atmosphere complemented by gentle, confident vocals that transform into scream of rage already after the first chorus. As well as the video, "Satellite" is surrounded by a mystical, intriguing mood that certainly emphasized by the soft keyboard parts. Mostly Votum may resemble Tesseract or Katatonia, however, the new track of the forthcoming album shows that the band is working hard on its style and sound.
Dangerego — "Special Dreamer"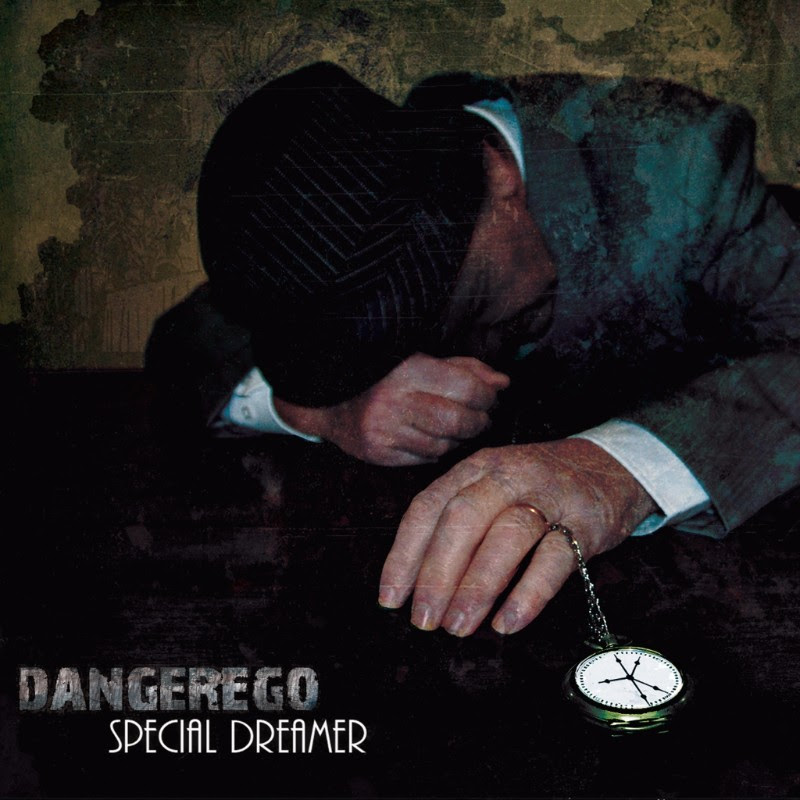 Origin: Italy
Label: Sliptrick Records
Release date: September 21, 2015
Genre: Progressive/hard rock, alternative
Tracklist:
The Death of Thoughts, Pt. 1
Blackheart Hotel
Everything Comes to Life
Special Dream
I'll Stand Here
Winter's Come
Red Dawn
Euphony
Black Soul
The Road to Stockholm
A Trail of Tears
Broken Bones
The Death of Thoughts, Pt. 2
Their second studio album "Special Dreamer" was presented last autumn. Today, the Italian musicians prepare to release the record in Europe and share the new video for one of its songs.
According to Florence-based rockers, their music was hardly influenced by Black Sabbath, Faith No More and Audioslave. However, nowdays Dangerego can bring the inspiration for anyone as well. "Special Dreamer" is the high quality mix of progressive/hard rock genres, skillful combination of melodic ballads and aggressive riffs. In their songs, the musicians combine heavy guitars and acoustic parts, complementing each song with quite bright solos. Another superiority of the band is strong, confident vocals by Flavio Angelini. Was Corey Taylor among those artists who have influenced Dangerego, we have no idea. But sometimes the contrasting timbres of his vocal resemble Slipknot and Stone Sour's frontman. "Special Dreamer" is a simple, but at the same time catching, sincere release without intricate ideas.
Katla — "
Kaldidalur

"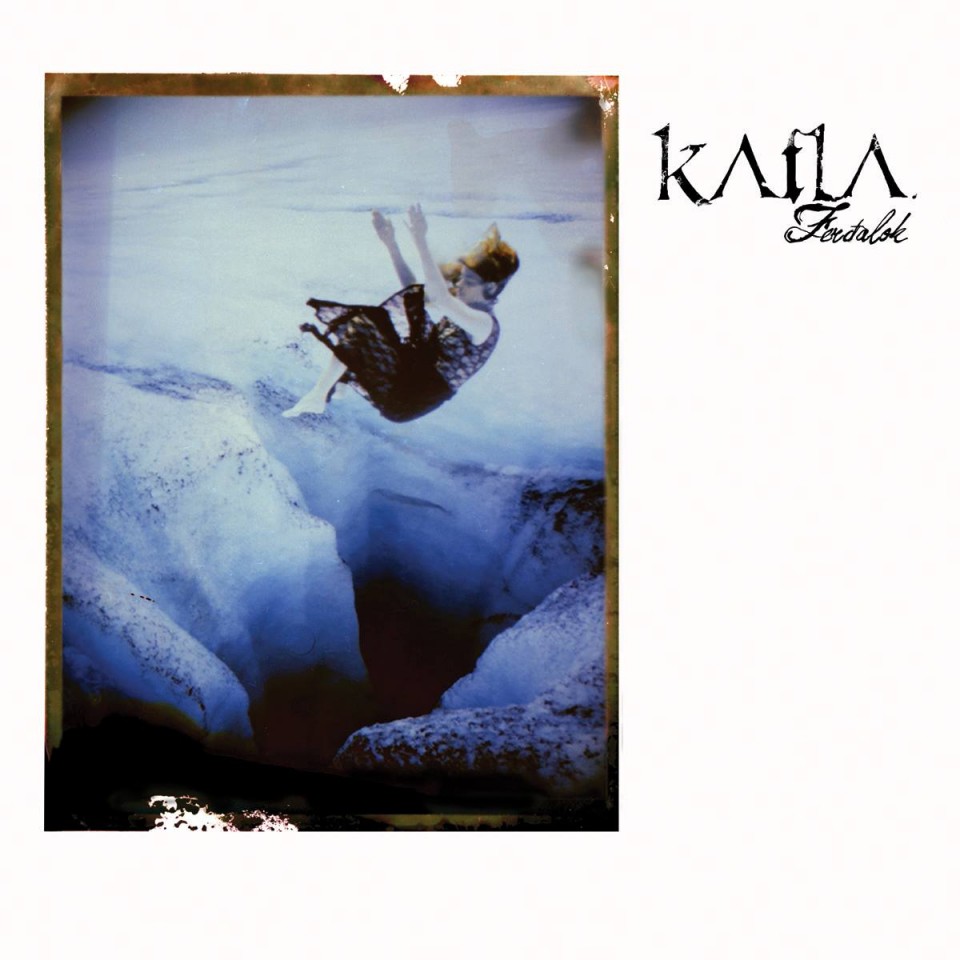 Origin: Iceland
Release date: January 19, 2016
Genre: Progressive/post rock

Releasing their single "Kaldidalur", the musicians Guðmundur Óli Pálmason and Einar Eldu Thorberg Guðmundsson told about the largest Icelandic volcano called Katla. This giant has slept almost century, but now it is going to erupt again.
The mysterious and airy track "Kaldidalur" really resembles curtain fresh burst of volcano energy. The charge of enthusiasm can be felt in every batch of the harmonious instruments, creating an atmosphere of profound and infinite thirst to fly higher above the snowy mountains. Lowered, husky bass sets the dynamic post-rock motive that is amplified with the distinctive guitars and drums. Melodic keyboards come after the second chorus, filling the sound with a large volume of colors.
Today, the musicians of the new project are going to release the 7-inch vinyl, which will be called "Ferðalok" and devoted to their common friend.
Hexvessel — "Cosmic Truth"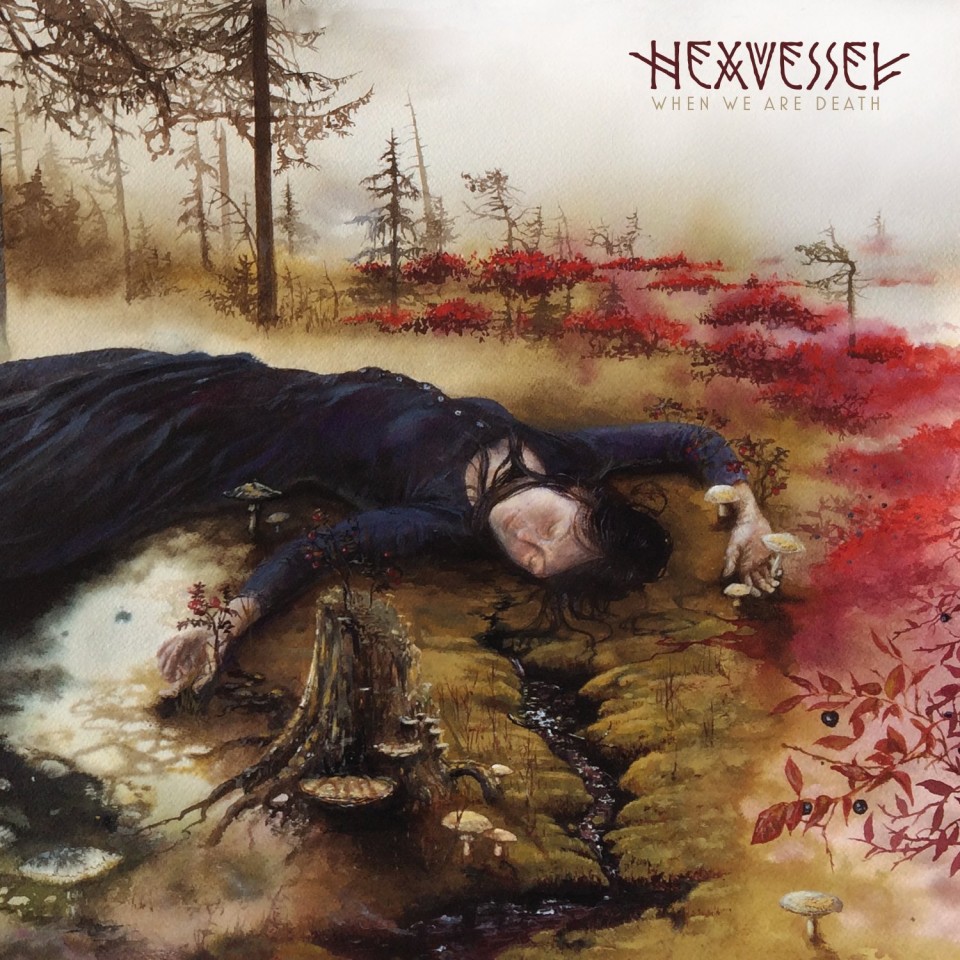 Origin: Finland
Label: Century Media Records
Release date: January 14, 2016
Genre: Folk rock/psychedelic folk/ambient rock
Tracklist:
Transparent Eyeball
Earth Over Us
Cosmic Truth
When I'm Dead
Mirror Boy
Drugged Up On The Universe
Teeth Of The Mountain
Green Gold
Mushroom Spirit Doors
Hunter's Prayer
Last Lovers In Hell
The Finnish band Hexvessel prepare to release its third studio album "When We Are Death", which is going to come out on January 29. After quite a varied way from the underground to extreme metal bands, nowadays the musicians have joined Hexvessel to create so-called genre of psychedelic forest folk. Quite interesting, isn't it? Their exotic creative works, which you should definitely check out, are profound folk compositions with some psychedelic elements. The music and lyrics talk about the thickets of green forests, spacious valleys of mighty nature, where humans can escape from modern society.
Recently, Hexvessel have shared their official video for the single "Cosmic Truth", which will be included into the list of the eleven-track album. This is an exquisite composition with dominating piano and clean vocals. "Cosmic Truth" expresses an opinion that all people belong to nature, and will you agree with it or not, one day everyone is going to be returned to it. Quite sensitive, harmonious tune with a rather mystical and mysterious overtone.
"When We Are Death" will be released in the formats of CD, black and white vinyl. Also, fans can purchase the special edition of the album with the branded booklet.
By Yuri Somov