"W.A.T.R.A." — Sectorial, 2015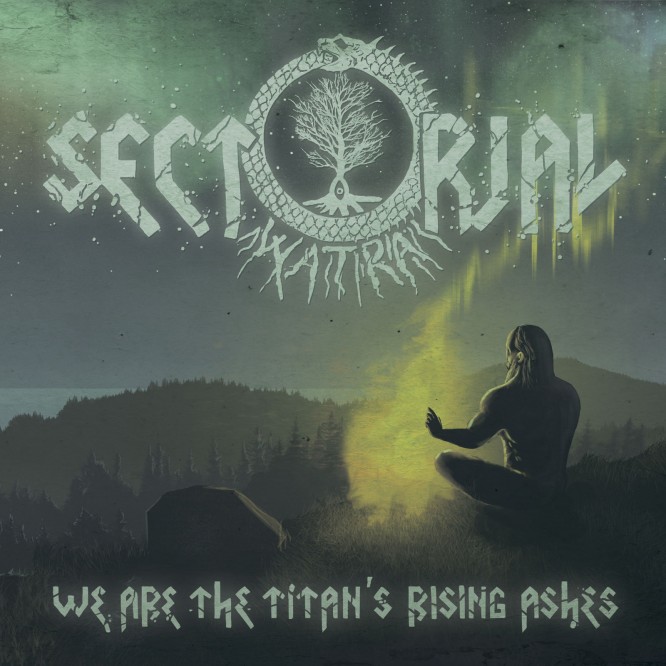 Live album presentation took place at Noizr Fest October 17, Kyiv, MonteRay Live Stage.
We Are The Titan's Rising Ashes
The second full-length album of the Ukrainian metal band Sectorial.
It consists of 10 tracks, filled with the power of blast beats and guitar riffs' aggression, softened by melody of folk instruments. The album's heavy metal sound is supplemented with Ukrainian flavor, achieved by using drymba and flute, and Ukrainian-language lyrics.
Listening to the album you can hear the sound of the many folk instruments, apart from the afore-mentioned drymba and flute, musicians also used an overtone flute, bukkehorn, Bulgarian kaval, tin whistle, rainstick, shakers and tambourine.
"We Are The Titans Rising Ashes" was recorded at Kyiv's Morton Studio from July to September, 2014. Mastered and mixed by Max Morton. Cover artwork by Yuri Nagorniy.
Buy "We Are The Titan's Rising Ashes":
Sectorial:

Ivan 'Burz' Kozakevych — vocals, folk instruments
Igor 'Reich' Kovalenko — drums, percussion
Dmytro 'Trit' Vashchenko — guitars, backing vocals
Boris 'Karis' Krivous — bass, backing vocals
T-shirts
08/10/2015
NZR006
Genres
Metal, Blackened Death, Ethnic
Tracklist
Enough Skills?
Tree Eater
...Will Be There...
Young Shoots
Abysmal
The Embers
With Own Tacit Agreement
Summer Night: Breath of the Boundless Steppes
Autumn Silence Is Covered With Ice
Predator's Intents
Full Album Stream
Reviews
Official Links