​Winter Metal Storm festival to be held in Austria on November 24-25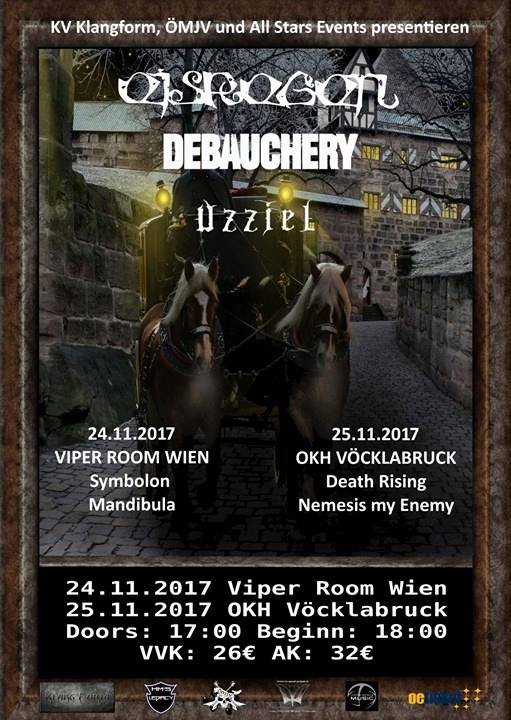 The music festival Winter Metal Storm, featuring the German bands Eisregen, Debauchery, and Uzziel, will be held on November 24-25 in Austria.

The first part of the event will take place at the Viper Room in Vienna with local acts Symbolon and Mandibula, and the second one — at the OKH club in Vöcklabruck, including bands Death Rising and Nemesis My Enemy.
Tickets from €26 to €32 are available for purchase here. Event on Facebook.
Eisregen (Death metal, Black metal, Germany)
Debauchery (Death metal, Germany)
Uzziel (Melodic Thrash/Groove Metal, Austria)
Symbolon (Metalcore, Austria)
Mandibula (Black/Thrash Metal, Austria)
Death Rising (Death/Thrash/Groove Metal, Austria)
Nemesis My Enemy (Thrash/Death Metal, Austria)