​Trailer of "American Satan" movie, directed by Sumerian Records' creator
"American Satan", a thriller directed by the creator of the label Sumerian Records Ash Avildsen, to be premiered this Friday, on October 13.

The film features well-known actors and musicians, including Andy Biersack (vocalist of Black Veil Brides), John Bradley (Sam Tarly in "Game of Thrones"), Mark Boone Jr (Robert 'Bobby' Munson in "Sons Of Anarchy"), BooBoo Stewart (Twilight, X-Men: Days of the Past), Malcolm McDowell (the star of the movie "A Clockwork Orange"), Ben Bruce (leader of Asking Alexandria), Bill Goldberg (WWE), Bill Duke (Predator, "Commando"), Denise Richards ("Wild Things", "Starship Troopers"), as well as Olivia Culpo, Jesse Sullivan, Drake Bell, Larry King, Sebastian Gregory and others.

Synopsis:
A young rock band [The Relentless — Noizr], half from England and half from the US, drop out of college and move to the Sunset Strip to chase their dreams. Living in a van, their passion and talent exceed their means to survive. An enigmatic stranger sees their true potential and emotionally manipulates them during a time of weakness. Caught in the middle of a Faustian deal, their music and controversial altercations end up influencing society beyond anything this century has seen, but can they take back control of their destiny before it's too late?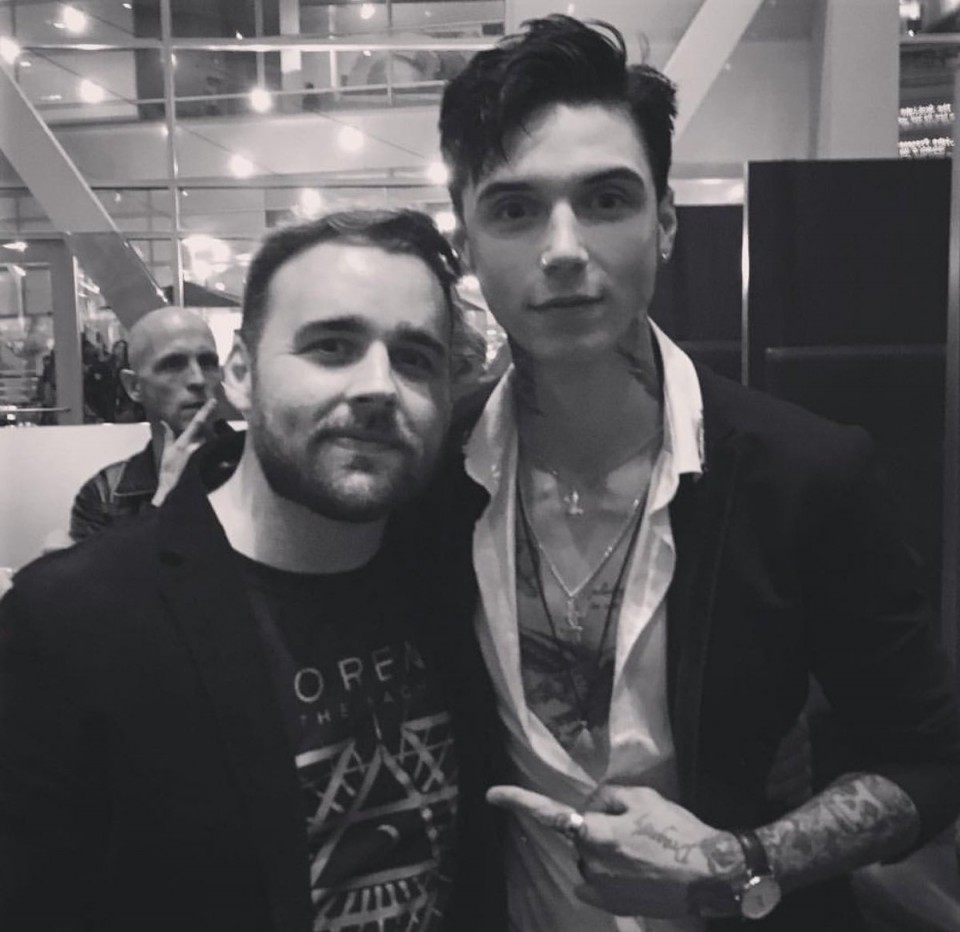 Ash Avildsen with Andy Biersack (c) @ASTheMovie
It's reported that original score of the movie was written by Korn's frontman Jonathan Davis. In addition, the film features music by Deftones, The Pretty Reckless, Crosses, Asking Alexandria, In This Moment, Meg Myers, Dorothy, Circa Survive, Skid Row, Barns Courtney, Prep School, After The Burial, Born Of Osiris, Animals As Leaders , The Faceless, Palaye Royale, Bad Omens, Slaughter and others. At the moment, we know about the film's sessions in the US, Canada and Australia. You can leave an application to get the movie in your city via "American Satan" website.