​Musician performs drum cover for Slipknot song dressed as Pennywise [Video]
The musician from St. Petersburg, Sergey Sitnikov, shot a drum cover for Slipknot's "The Devil In I" dressed as a clown Pennywise from 2017's movie "It". At the time of writing, the video with the cover scored more than 800,000 views on YouTube.

The song "The Devil In I" was released on the Slipknot's album ".5: The Gray Chapter" (2014). Follow the link to read Noizr Zine's review for the band's new documentary concert film "Slipknot: Day of The Gusano".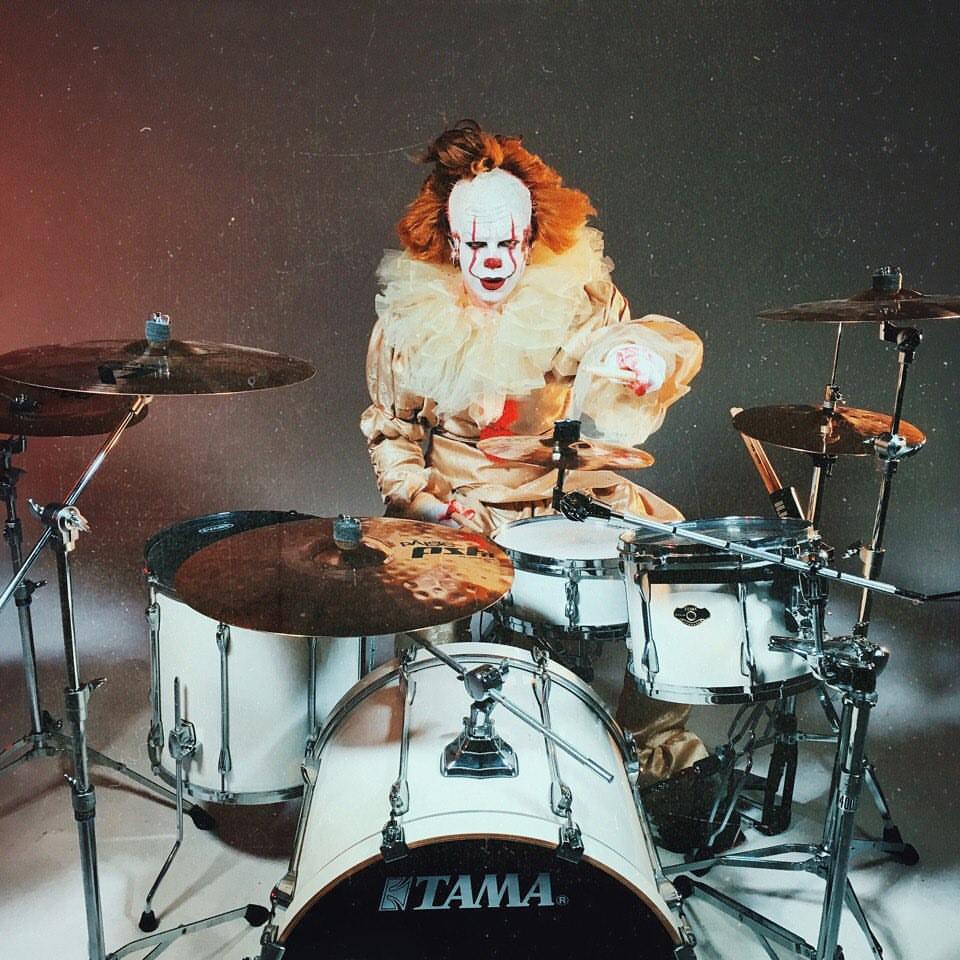 Sergey Sitnikov as a clown Pennywise (с) vk.com/sit_boom
See also: