​Suspect in murder of The Exploited fan arrested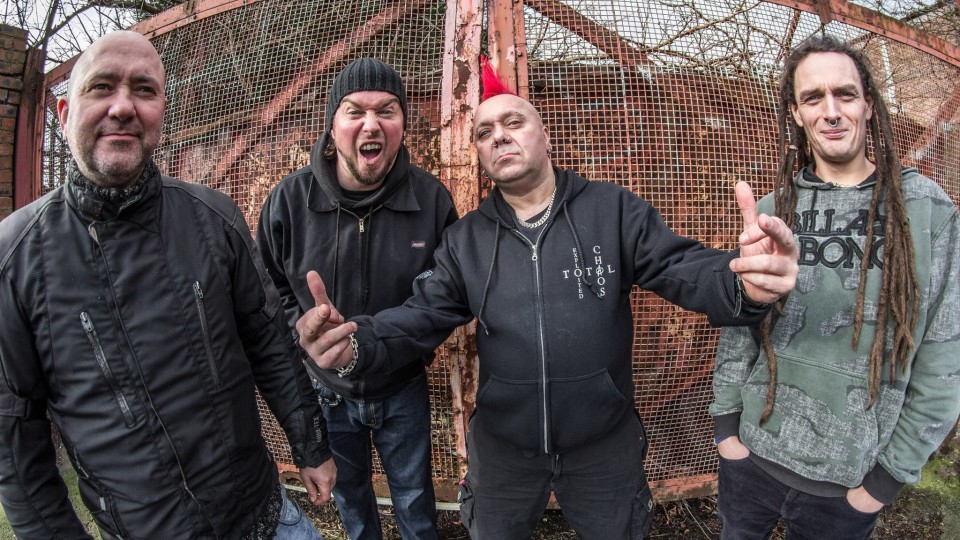 In the night of February 18, the 26-year-old fan of the Scottish punk band The Exploited was attacked with a knife by a skinhead man. The incident, which happened in St. Petersburg after the band's concert, began with a fight, during which the victim was stabbed in the stomach. The young man, identified by the media as Igor, died in the ambulance. On Friday, local police have taken into custody the suspect (born in 1974), who was charged with murder.

According to investigators, the cause of the conflict became "suddenly arose personal enmity". However, some news sites claim that the attack provoked a conflict with the members of the ultra-right community.
A few days after the incident, The Exploited posted an official statement on their Facebook page:
"We have just been told that an Exploited fan had been killed outside our gig in Saint Petersburg after Saturday's concert which took place at the club "Cosmonaut". Our condolences go out to his family and hopefully they catch the people who did this. Fucking scummy cunts.

There are a lot of people here talking shit as if it is The Exploiteds fault that this kid got killed outside a gig, let's get a few points cleared up.If we had seen any cunt sieg heiling at our gig we would have had them kicked the fuck out. Also, if the people who are talking shit had seen someone do this then why did they do fuck all about it?

If we see anyone fighting we stop playing we also stop playing if we see the security being to strong with our fans,people come to our show to have a good time

There was 1700 people at the gig,We had stopped playing 5 or 6 times due to the bouncers beating up the punks at the front of the stage.

Nazis skins or punks are cunts and are NOT welcome to our gigs EVER.

We are there to play Music which we love
once again, some people should think before they post shit up on our facebook page

WE HAVE BLOCKED A FEW PEOPLE AS THEY ARE JUST IDIOTS AND NEVER FUCKING LISTEN TO FACT OR REASON. YOU WILL KNOW WHO THEY ARE".
In the comments to their post, The Exploited referred to the 3-years ago published banner that says that the band is against fascism and racism, as well as "all Nazis, Nazipunks and intolerant left-wing: fuck off!".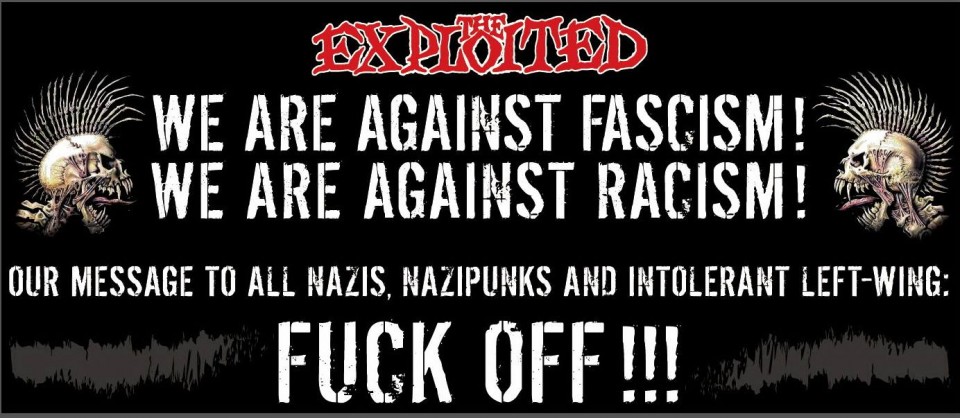 See also: