Rock Am Ring 2014: full sets from Iron Maiden, Metallica, Queens of the Stone Age and Opeth [Live]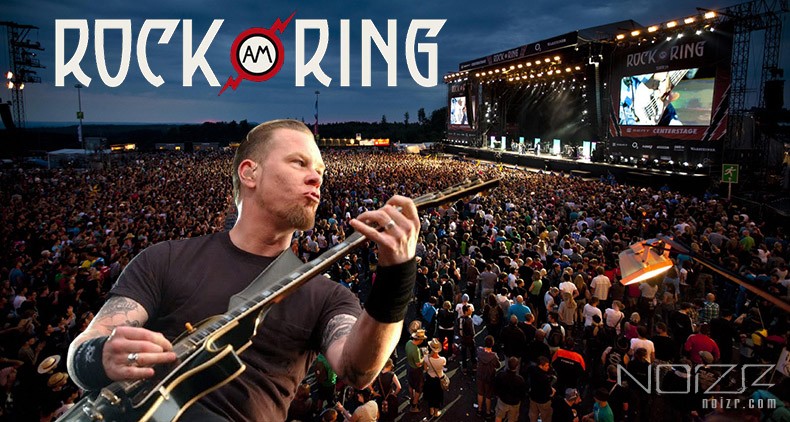 One of the biggest rock festivals Rock Am Ring 2014 was held in Nurburgring, German in early June.
More than 60 has bands performed on RAR's stages from June 5th to 8th. Some videos from their concerts are available online. Check out full sets from Metallica, Iron Maiden, Opeth, and Queens of the Stone Age.
Set list:
3:35 Battery
7:45 Master of Puppets
16:10 Welcome Home
23:50 Ride the Lightning (Fucking yeees)!!!
30:25 Kirk Solo
32:00 The Unforgiven
41:10 Creeping Death
48:50 Lords of Summer
58:30 Sad but True
1:04:00 Robert Solo
1:05:30 Fade to Black !!!
1:12:50 Fuel
1:16:55 One
1:25:10 For whow the (fucking) Bell Tolls
1:31:20 Wiskey in the Jar
1:37:00 Kirk Solo (another one)
1:39:00 Nothing Else Matters
1:44:16 Enter Sandman
1:53:39 St Anger
2:01:10 …And Justice For All
2:11:10 Seek And Destroy
Set list:
3:52 Intro (Rising Mercury)
4:55 Moonchild
10:47 Can I Play With Madness
14:25 The Prisoner
20:45 2 Minutes To Midnight
27:57 Revelations
34:30 The Trooper
38:37 The Number Of The Beast
44:03 Phantom Of The Opera
51:40 Run To The Hills
55:47 Wasted Years
1:01:20 Seventh Son Of A Seventh Son
1:13:45 Wrathchild
1:16:50 Fear Of The Dark
1:24:24 Iron Maiden
1:31:17 Aces High
1:38:25 The Evil That Men Do
1:42:55 Sanctuary
Set list:
0:00 The Devil's Orchard
7:17 Heir Apparent
17:47 Hope Leaves
24:00 Deliverance
39:05 Blackwater Park
Set list:
00:21 You Think I Ain't Worth a Dollar, But I Feel Like a Millionaire
03:01 No One Knows
08:02 My God Is the Sun
12:05 Smooth Sailing
17:28 I Sat by the Ocean
21:23 Feel Good Hit of the Summer
25:10 The Lost Art of Keeping a Secret
28:48 If I Had a Tail
33:33 Little Sister
36:29 Burn the Witch
41:17 Sick, Sick, Sick
45:02 Better Living Through Chemistry
54:47 Go With the Flow
57:57 Song for the Dead