​Premiere of "Blackhearts" documentary about black metal fans announced
The premiere of the documentary "Blackhearts", which tells about black metal through the stories of its three fans from Iran, Colombia and Greece, takes place this November in the UK. "Blackhearts" trailer can be watched above.

The documentary's synopsis:
"BLACKHEARTS takes a fresh look at the notorious Norwegian black metal music scene – but from a striking new angle. It travels to South America, Europe and the Middle East to follow three black metal diehards who hail from extreme religious and political backgrounds. Hector, Kaiadas and Sina are willing to risk alienation, imprisonment – even death – to play black metal and live by its ideology. They worship the Norwegian black metal music they have modeled their lives around. BLACKHEARTS takes its audience deep into the minds, hearts and private lives of its characters. It explores how a music scene develops across religious, cultural and political lines – and provides comic relief on the things humans say, think and do when hijacked by passion."
The protagonists of the film are Hector who is a devoted Satanist and frontman for the Colombian black metal band Luciferian, Kaiadas who is a Member of Parliament for the Greek right-wing party Golden Dawn by day, and frontman for the black metal band Naer Mataron by night, Sina who comes from Iran, a country where performing and releasing black metal is forbidden by law, as well as the musicians Vegar and Arnt, known under the pseudonyms Vyl and Obsidian Claw, the members of the band Keep of Kalessin, the former live musicians of Satyricon and Gorgoroth.
"Blackhearts" premiere is to be held on November 5 at London's Picturehouse Central during the festival Doc'n Roll Film, which takes place on November 2-13.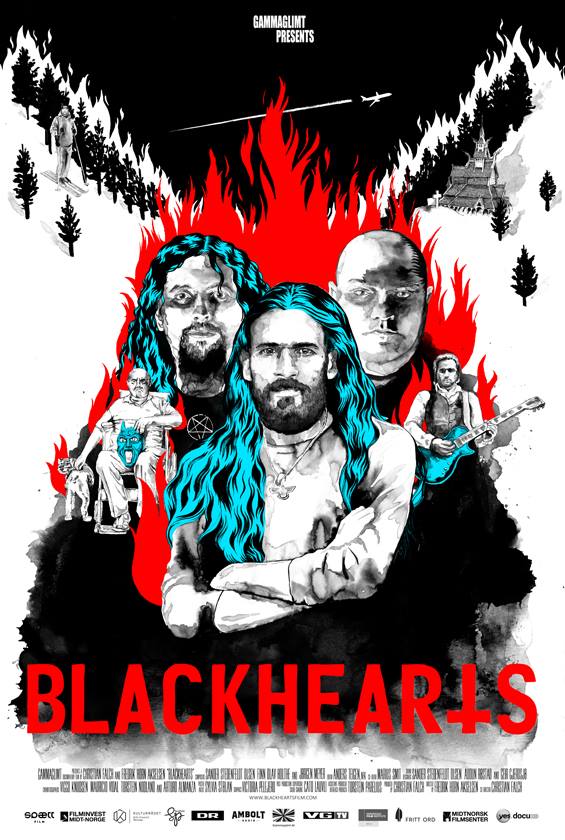 Read also: