​Nominees of 59th Grammy Awards announced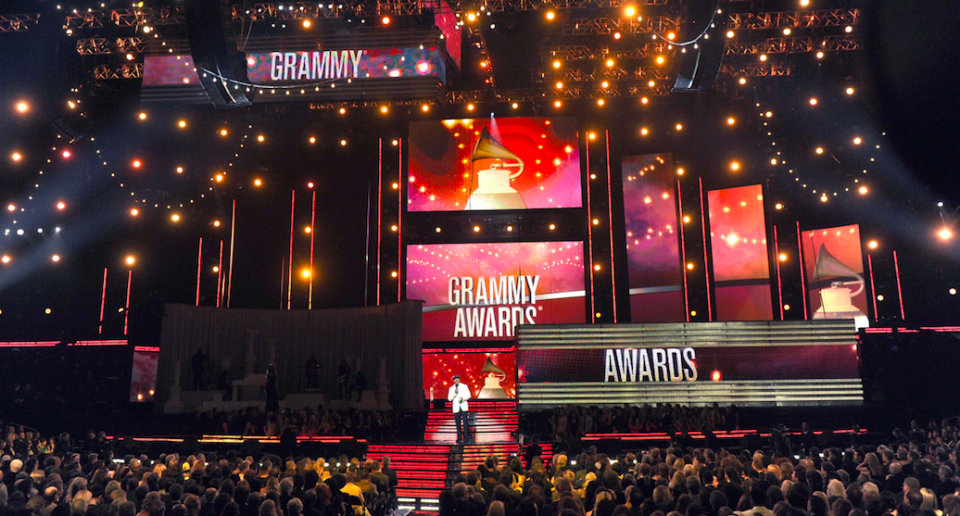 On Tuesday, December 6, the organizers of Grammy Awards published the lists of nominees for the 59th ceremony. Awarding will be held on February 12, 2017, in Los Angeles.
Traditionally, the academics prepare four statuettes for alternative genres for "Best Rock Performance", "Best Rock Song", "Best Rock Album" and "Best Metal Performance". Among nominated metal artists are Metallica, Disturbed, Gojira (the last one get nominations in two categories), as well as Baroness, Korn, Megadeth and Periphery.
Best Rock Performance:
"Joe" (Live From Austin City Limits) — Alabama Shakes
"Don't Hurt Yourself" — Beyoncé Featuring Jack White
"Blackstar" — David Bowie
"The Sound Of Silence" (Live On Conan) — Disturbed
"Heathens" — Twenty One Pilots
Best Rock Song:
"Blackstar" — David Bowie
"Burn The Witch" — Radiohead
"Hardwired" — Metallica
"Heathens" — Twenty One Pilots
"My Name Is Human" — Highly Suspect
Best Rock Album:
"California" — Blink-182
"Tell Me I'm Pretty" — Cage The Elephant
"Magma" — Gojira
"Death Of A Bachelor" — Panic! At The Disco
"Weezer" — Weezer
Best Metal Performance:
"Shock Me" — Baroness
"Silvera" — Gojira
"Rotting In Vain" — Korn
"Dystopia" — Megadeth
"The Price Is Wrong" — Periphery
Read also: