European winter tour dates: HammerFall, Clutch, Belphegor, Destruction, Moonspell and others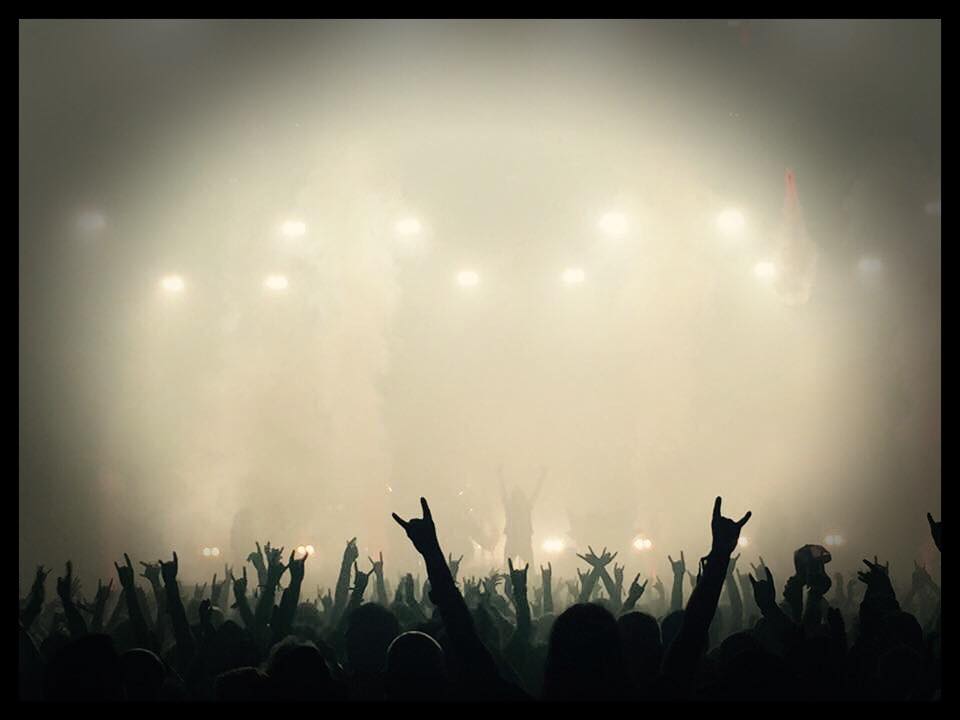 If you think that on the eve of the New Year, most bands go on a holiday — it won't be so. Below we publish the upcoming concert dates of 16 metal and rock bands who are to perform in Europe this winter.

Tomorrow the Portuguese Moonspell are to hold their next show. The musicians will perform on Thursday in Spain, and the next day — in France. The band's small tour will last until December 17. The British Skindred are also to start their tour with the show on this Thursday. All forthcoming 8 concerts, the alternative band will play in Germany.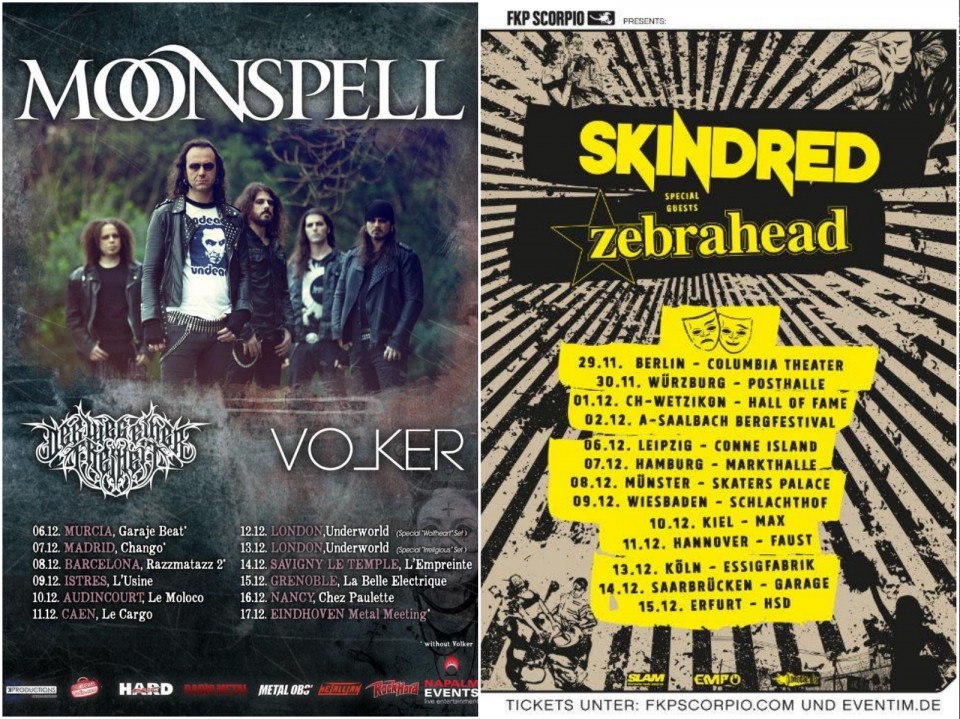 The Americans Clutch are currently on the European tour in support of the new album "Psychic Warfare". The rockers are to give 7 new concerts, the last of which will take place on December 18 in the UK. As the opening acts are claimed the bands Valient Thorr and Lionize. The Poles Hate are also hitting the road now. The last show of the death metallers is to be held on December 18 in the Netherlands.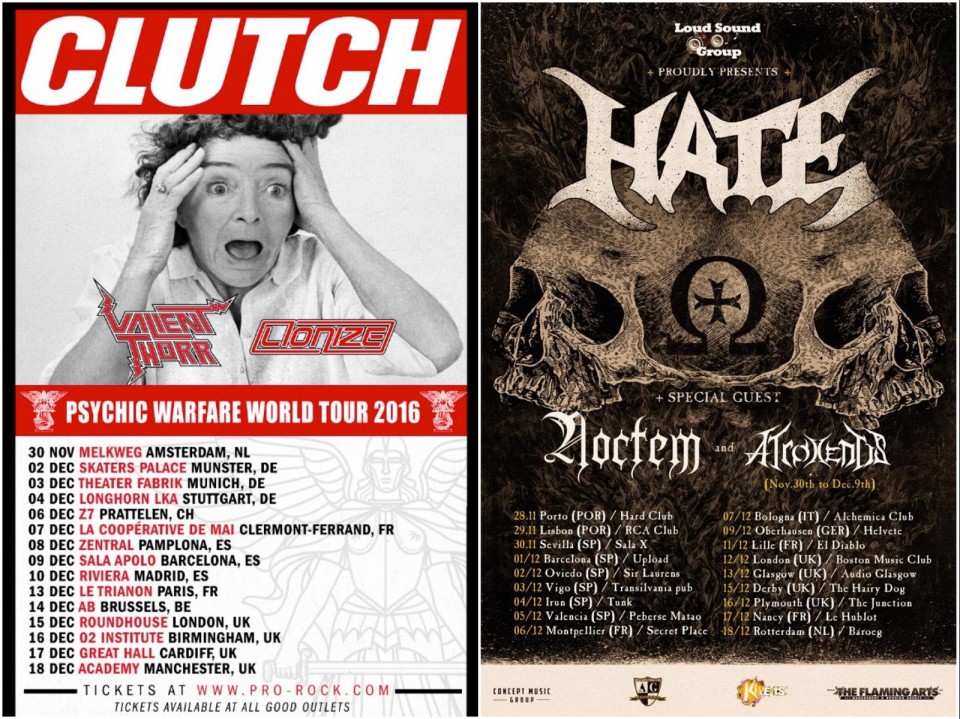 The Swedish metallers HammerFall kick off the road on January 12 and till January 31 they will be on tour together with the British band Gloryhammer. The German thrash metallers Destruction again are going on tour with the Brazilian trio Nervosa. The concerts will be held from January 11 to February 6.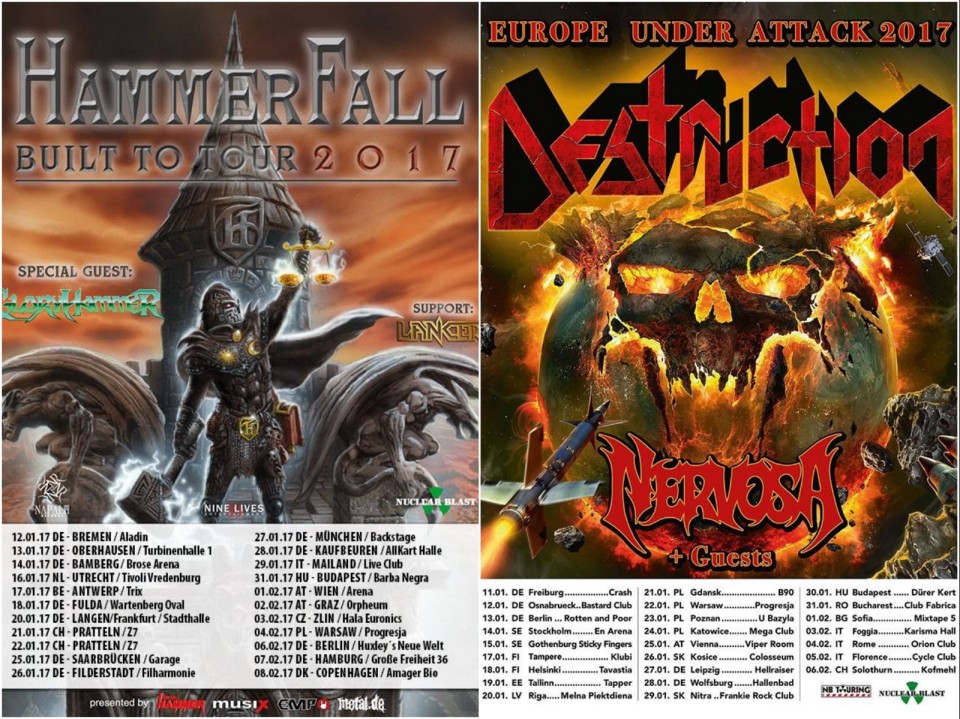 Germans can expect for two concerts by the symphonic metallers Xandria: on January 28 in Bochum and on January 29 in Hamburg. Three performances prepared the British stoner metallers Conan: one show will be held at the Sankt Hell festival in Hamburg (27-28 December), one concert will take place on December 29 in Berlin and one gig — on 26 January in London.
The fans of classic heavy/power metal will be pleased with the Germans Grave Digger, who announced series of concerts from January 13 to February 18. In January and February, the metalheads also should expect the shows by the occult rockers Year of the Goat and doom metallers The Order Of Israfel.
The Austrian black metallers Belphegor will be on tour up to December 20. After a short break, the band once again will give several concerts in Europe: on January 21 in Tel Aviv, and two shows in Greece on January 28 and 29. The band will spend February and March on tour in South America. All of these dates you can find in the video below.
Do not miss: