News in brief: Inthyflesh, Kausalgia, Sludgehammer, A Rebel Few, If I Die Today and tribute album to Possessed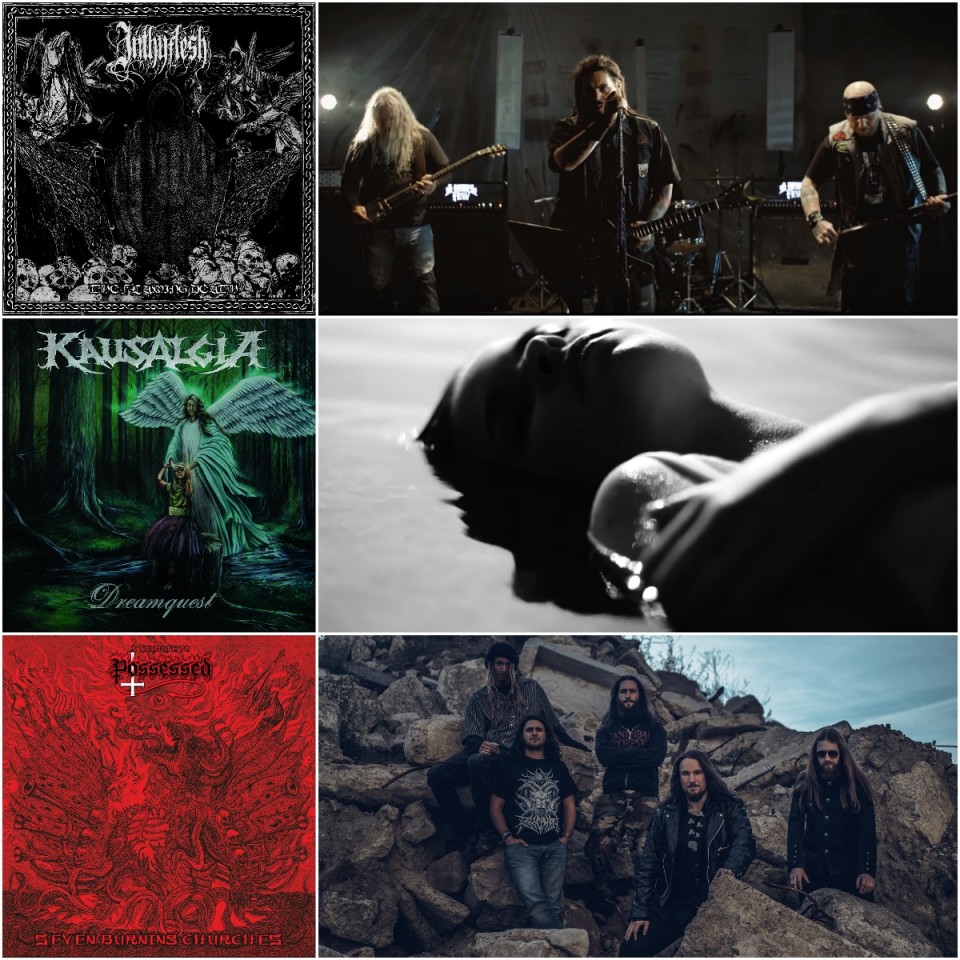 A selection of metal bands' latest releases which came out in the last couple of months.

"Blood Howling Eternity" is a track from the new album "The Flaming Death" by Portuguese black metal band Inthyflesh. The record comes out on September 9 via BlackSeed Productions (Spain).
The Finns Kausalgia released a full stream of its full-length debut album "Dreamquest", which came out this June via Bandcamp and on CDs.
The record label Dead Center released a tribute album "Seven Burning Churches", dedicated to the American death metal band Possessed. The LP features 11 songs recorded with 11 bands.
The Canadian metallers Sludgehammer presented the lyric video "Ectogenesis", created for the song taken from the band's debut album "The Fallen Sun". The LP's full stream can be found here.
The Canadians A Rebel Few released a music video for the song "Rebel Few". The track comes off the band's album "As The Crow Flies", which was produced by Sterling Winfield (Pantera, Damageplan, Hellyeah, Texas Hippie Coalition) and mastered by Howie Weinberg, who previously worked with Rush, Aerosmith, Van Halen, Beastie Boys and Pantera.
The Italian post-hardcore band If I Die Today presented the video for the title track of its third album "Cursed".
Photos above: Sludgehammer by Hayden John Wolf, Kausalgia by Tiina Hasa