​Killswitch Engage present video "Cut Me Loose"
The American metalcore band Killswitch Engage released the music video for the song "Cut Me Loose". The track appears on the band's new album "Incarnate", which is set to release on March 11 via Roadrunner Records.
The vocalist Jesse Leach commented: "This song is about finding wisdom and understanding through suffering. Often times we don't realize how far we have come until we reflect back on the past. The past is a story we tell ourselves and often times that story can be difficult to recount. The burdens we carry whether it be past mistakes or regrets can act as a noose inhibiting our growth and progression. There comes a time when we must release the bondage of our burdens and making peace with the demons and darkness of the past. Setting the albatross of regret free and moving on in life if you will."
Killswitch Engage's nearest performance in Europe will take place on June 3 at the Rock am Ring festival in Germany. All band's tour dates can be found here.
Pre-order "Incarnate" via store.roadrunnerrecords.com.
Tracklist:
Alone I Stand
Hate By Design
Cut Me Loose
Strength Of The Mind
Just Let Go
Embrace The Journey…Upraised
Quiet Distress
Until The Day
It Falls On Me
The Great Deceit
We Carry On
Ascension
Bonus tracks:
Reignite
Triumph Through Tragedy
Loyalty (until the grave)
"Incarnate" cover art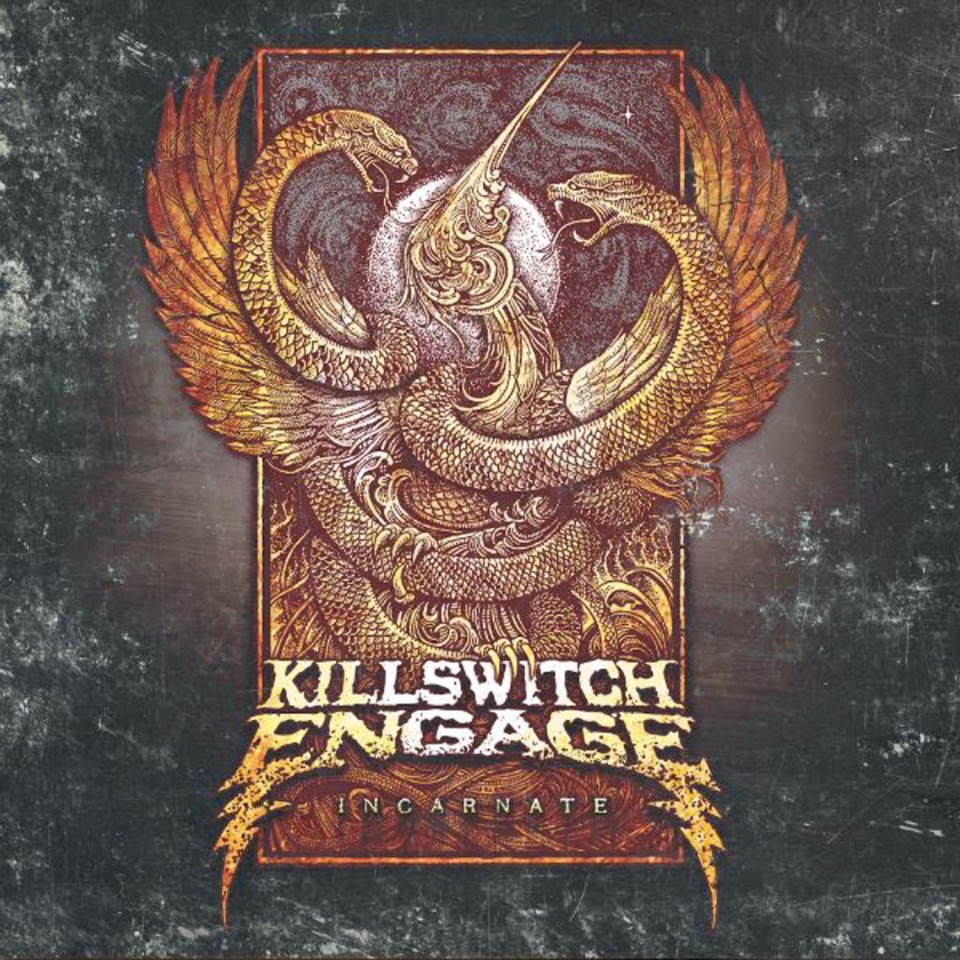 See also: