​Kilkim Žaibu festival to be held on June 28-30 in Lithuania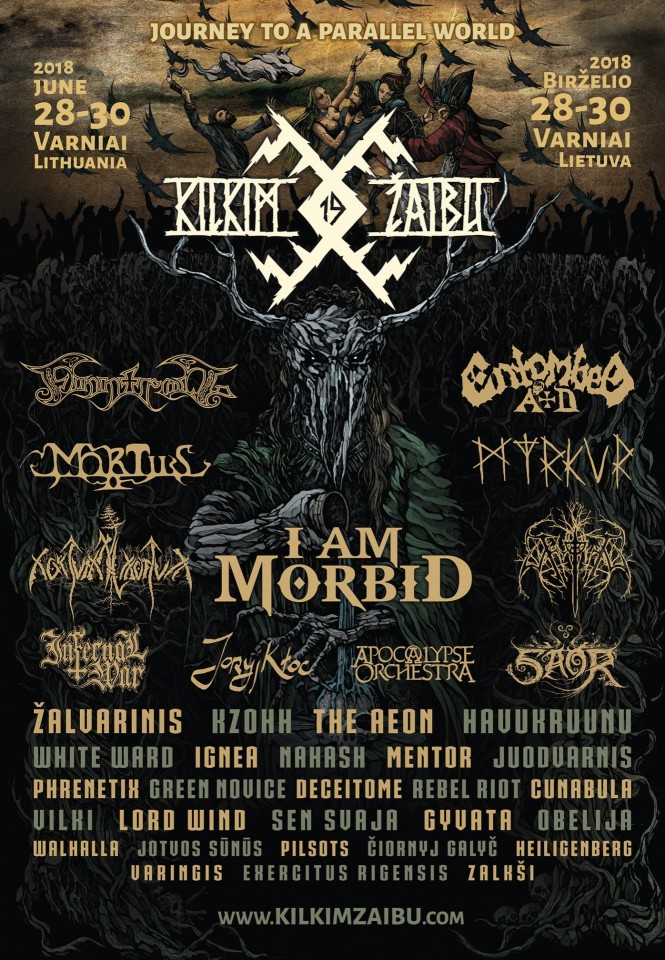 The 19th Kilkim Žaibu, an open-air festival of folk, pagan, and extreme metal music, will be held from 28 to 30 of June (Thursday-Saturday) in Varniai, Lithuania.
The 3-day Kilkim Žaibu will take place near Lukstas lakeside, among the fest's performing acts are I Am Morbid, Finntroll, Entombed A.D., Myrkur, Thyrfing, Mortiis, and many others. In addition, the festival, with the aim of strengthening friendly relations between the Baltic countries and Ukraine, will present the Ukrainian culture. Thus, the event will feature the performances of 5 Ukrainian bands — black metallers Nokturnal Mortum, Kzohh, and White Ward, folk rockers Joryj Kłoc, as well as the recently announced prog symphonic band Ignea. Also, Kilkim Žaibu will show various Ukrainian ancient crafts and X-XII century ethnic costumes.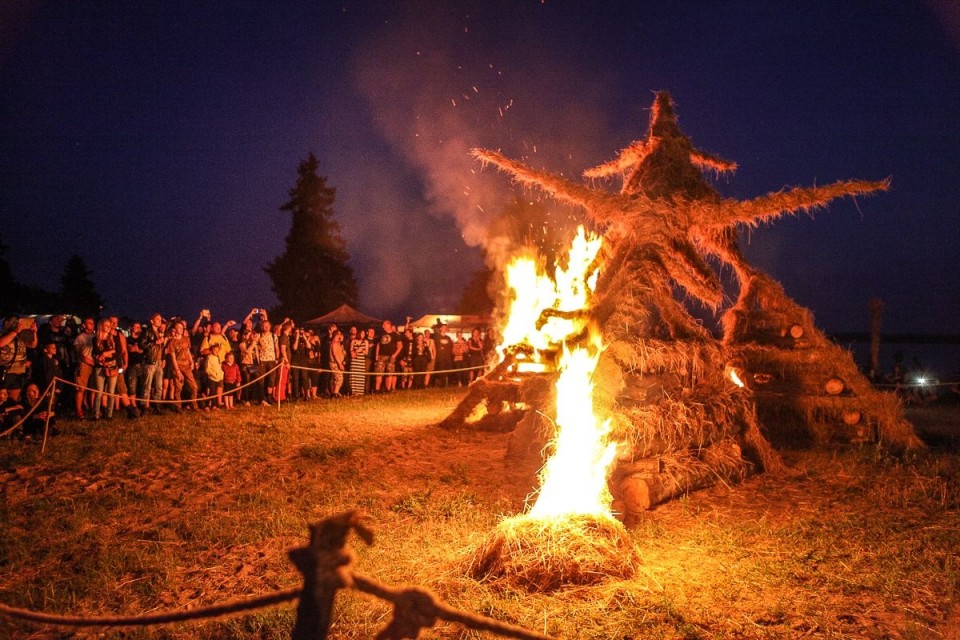 The festival's program includes:
June 28 – arrival, bonfires, Baltic folklore, games and ancient dances and waiting for the Sunrise
June 29 – folklore groups, demonstrations of ancient fight arts; folk, viking, and pagan metal bands
June 30 – strong black, death and thrash metal concert
From the information on Kilkim Žaibu's website: "Festival-goers already know what to expect – carefully selected both local and international metal music artists, Baltic folk music groups, ancient fight clubs and craftsmen, bonfires and songs until the very morning light."

"There will be a special silent area for tents and guarded car parking place. In near village, there are shops and hotel. There are also plenty possibilities for physical activities – viking football, basketball, volleyball, boat and catamaran rent."
The cost of tickets for the festival starts from 45 EUR
For residents of Belarus is a special price — 80 BYN
Buy tickets here: https://www.kilkimzaibu.com/en/tickets
More information you can find on the festival's website
Event on Facebook