​Internal Bleeding drummer and firefighter dies in the line of duty
42-year-old William Tolley, the drummer of the American death metal band Internal Bleeding, who worked in the Fire Department of New York, passed away this Thursday, on April 20. It's reported by New York Daily News.

Tolley tragically died, falling from the roof of the 5th floor while battling a fire in a residential building in Queens, New York. The musician had a wife and an 8-year-old daughter.
Tolley's flag-draped body was carried out of the hospital Thursday evening in the presence of hundreds of his fellow firefighters, relatives, and friends.
Internal Bleeding posted the official message on the band's Facebook page: "There are ZERO WORDS to describe the loss. He was a good, decent and honorable man who loved his friends, his family and the people he served", the group said.
Read also: Stagehand dies after Avenged Sevenfold show in Germany
UPD: The day after the tragedy, Internal Bleeding resented the video for the song "Final Justice", dedicated to deceased comrade.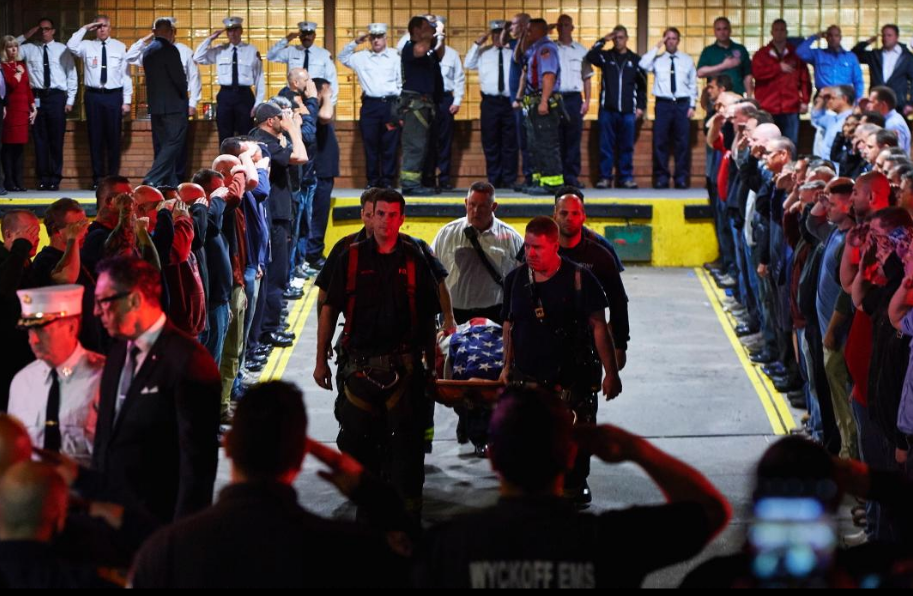 Photo is taken on nydailynews.com
Main photo — Streit.Macht.Fotografie and facebook.com/NYCMayor