​Gorguts paid ode to ancient thinkers with new EP "Pleiades' Dust"
The Canadian metal band Gorguts and label Season of Mist streamed the EP "Pleiades' Dust" in full on YouTube. In February, the musicians shared the small excerpt from the album, noticing that the group's new release tells "the story of the "House of Wisdom", which is referring to a library that was based in Baghdad sometime between the 8th and the 13th century".

The guitarist and vocalist Luc Lemay comments:
"Dear fans,
It with great joy that we can finally share this new sonic painting with you. I must say that I've been looking forward this moment for quite some time now. I couldn't be more proud of this new amalgam of themes, ambiances and surprises that appeared along the process of carving this new composition. I like to call them "happy accidents". That's what the beauty of writing and composing is all about.I'm also very happy that the story of a long forgotten library made his way to my curiosity. With this theme, I was able to pay an ode to those ancient thinkers, to the beauty of books and history. Three things that have been fascinating me for a long, long time.
Enjoy!"
The EP "Pleiades' Dust", which consists of one 33-minute composition, comes out on May 13 via Season of Mist. Pre-order is available here.
"Pleiades' Dust" cover by Zbigniew M. Bielak
The nearest Gorguts' tour dates can be found here.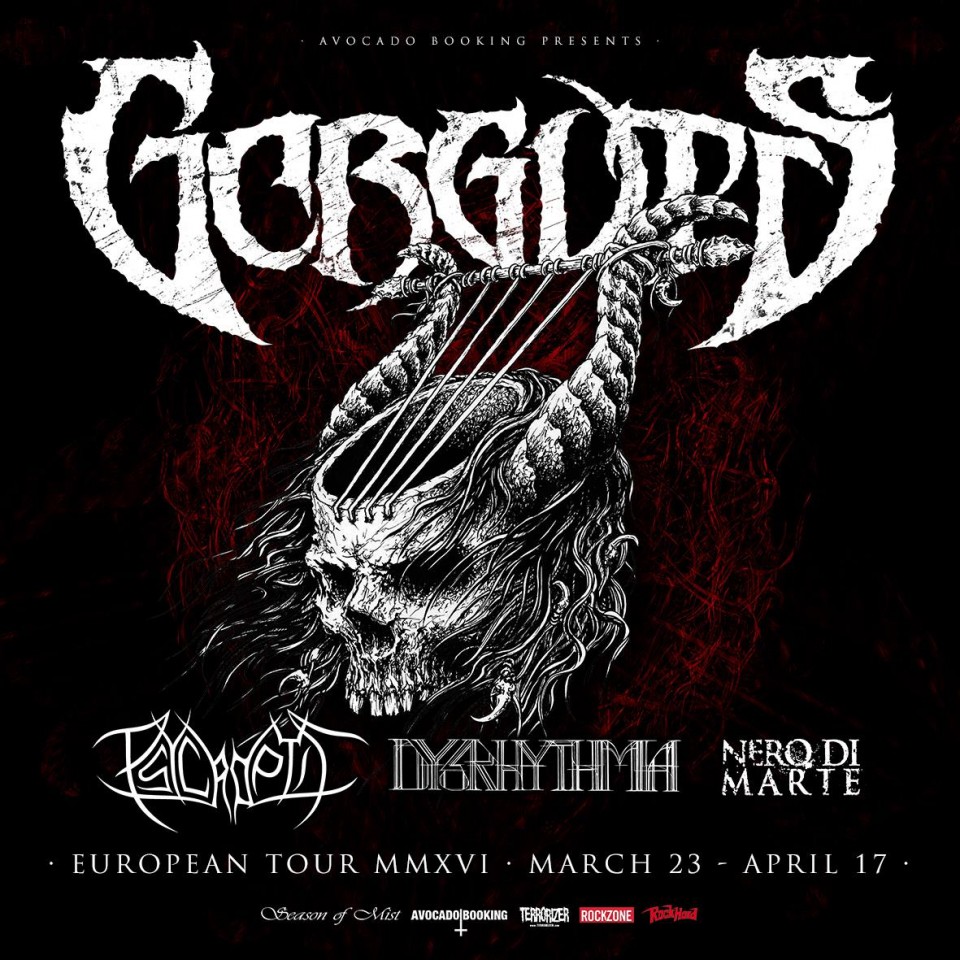 Gorguts' promo picture by Jimmy Hubbard