​22.05.2016 Nightwish @ NPA Ukraine, Kyiv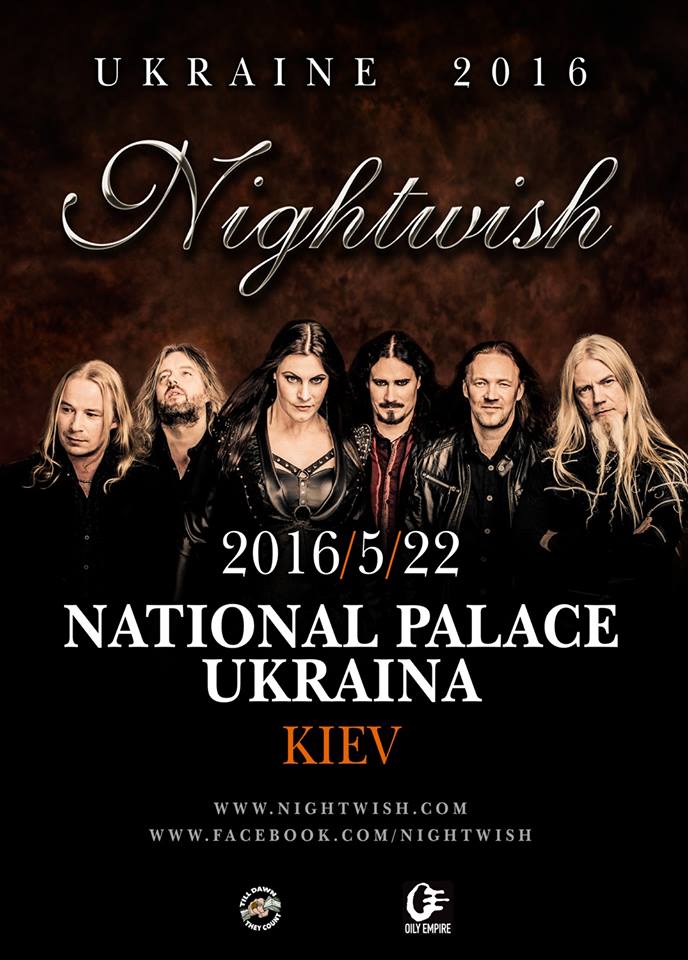 The legendary Finnish band Nightwish with a new female vocalist Floor Jansen is to give a big show in Kyiv!

The group was founded by Tuomas Holopainen in 1996 in Kitee. Thanks to the album "Oceanborn" (1998), "Wishmaster" (2000) and "Century Child" (2002), the band gained international fame and glory. Nightwish's discography includes eight full-length albums, which sold over one million copies! In Kyiv, the band is to come with the new vocalist Floor Jansen and bring Ukrainian fans of heavy music the fresh album "Endless Forms Most Beautiful". Also, Nightwish will please the fans with the hits that have received recognition in many countries of the world. Do not miss this great and unique event!
Start: May 22 at 19:00
Venue: Kyiv, NPA "Ukraine", Bolshaya Vasilkovskaya street, 103
Tickets: from 750 to 3500 UAH
Buy tickets: kasa.in.ua, kiev.karabas.com, concert.ua
Meetings: VKontakte, Facebook