21.05.2016 Oomph! @ Bingo, Kyiv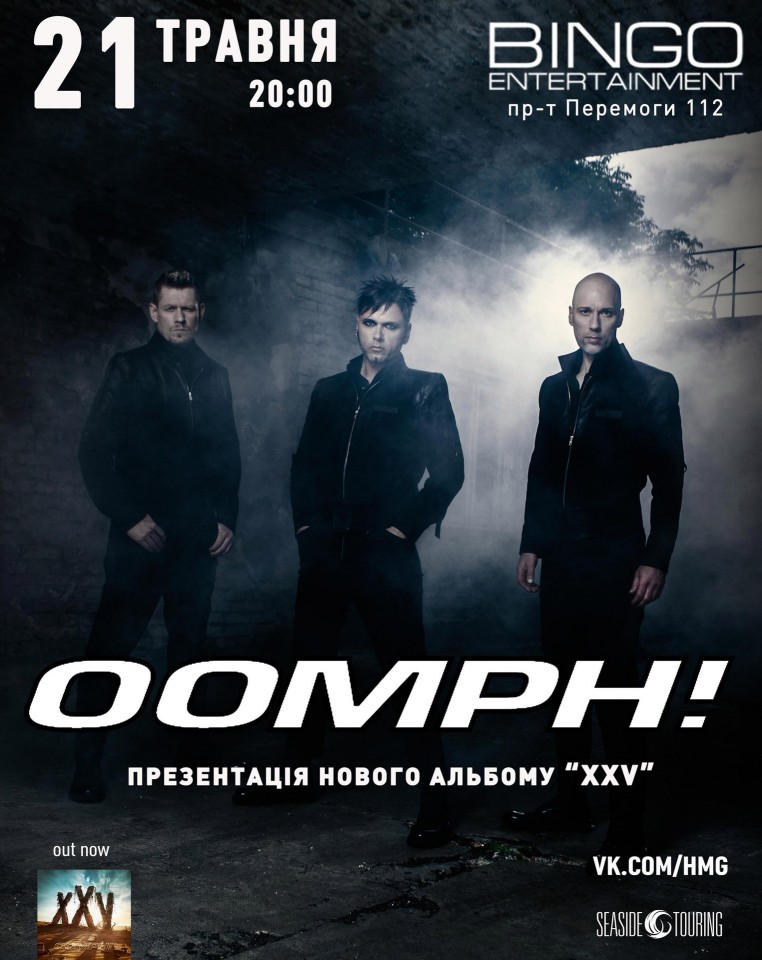 One of the most influential German industrial bands Oomph! is to present its new album "XXV" in Kyiv.
It's not surprising that the band chose as the title interjection because of its exciting energy and expressiveness which can hardly be expressed in words, only by emotions. Even Rammstein later named Oomph! as one of their influences.
The group's founders Dero Goi and Andreas Crap have come to such Oomph!, as we know it today, for 25 year. At first they played in new wave style, then plunged into electronics, then they began to focus on guitar drive, and then on strong keyboards, sometimes deviated to gothic and melancholy, sometimes to grunge and lyrics, and eventually settled on mixing all these styles and trends. As a result: the band has a constant presence in zines and charts about rock as well as electronic music.
Thus, the constant searching for new in their works, full commitment, signature sound, as well as years of hard work, the musicians managed to release 12 albums, reach leading positions of the European charts and MTV rotation, made many successful concert tours in the USA and Europe, including tours with cult bands Skunk Anansie and HIM, earned gold and platinum awards. As a result, the press refers the band as "one of the most revolutionary figures on the German music stage".
On May 21, Oomph! are to present their latest album "XXV", dedicated to the band's 25th anniversary. The frontman Dero describes the album as follows: "It is an overwhelming energy, an abysmal passion and a fascinating dark power that these new songs radiate. Never before we have been so close to our own spiritual abyss, never before we have struggled so much with our inner demons like we do on our new album".
Start: May 21, 2016 at 20:00
Venue: Bingo Club, Kyiv, Pobeda, 112.
Tickets: from 680 to 1800 UAH
Buy tickets: karabas.com
Meetings: VKontakte, Facebook