Former Nightwish singer was attacked by junkie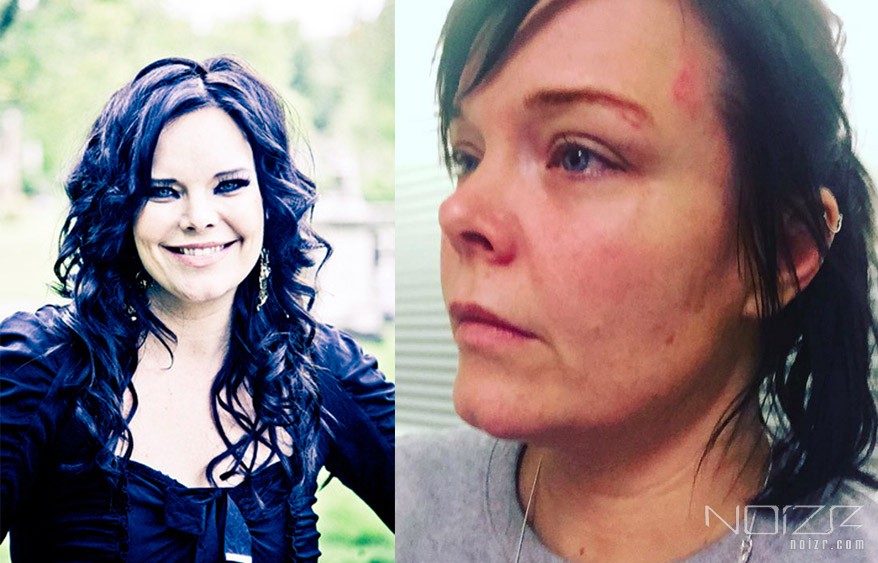 The former Nightwish vocalist Anette Olzon has posted on Instagram photo with her beaten face. The singer wrote:

"Today changed rapidly from a good day into a horrible day when I got beaten down and robbed by a junkie on my way home from my car. In the hospital now cause she hit me hard and I fell backwards in the stony street with my back head and I am quite shaken and bruised and the worst thing of it all was that there were two adult men standing one feet away watching me get beaten doing f-ckin nothing! Cowards!! Thank god a girl ran after and then finally two REAL men took the junkie down and she is now with the police! Drugs people are making people really dangerous!! I'll write more after the dr but please be careful out there!"
Later, Olzon wrote that she still feels unwell, but is set to quickly recover. The singer also thanked all the supporters and police for help.
Anette Olzon is the Swedish singer, best known as the former vocalist of symphonic metal band Nightwish, who were with the group from 2007 to 2012.
Read also:
Фото: nightwish.com / instagram.com