​Dallas Toler-Wade left Nile, new member announced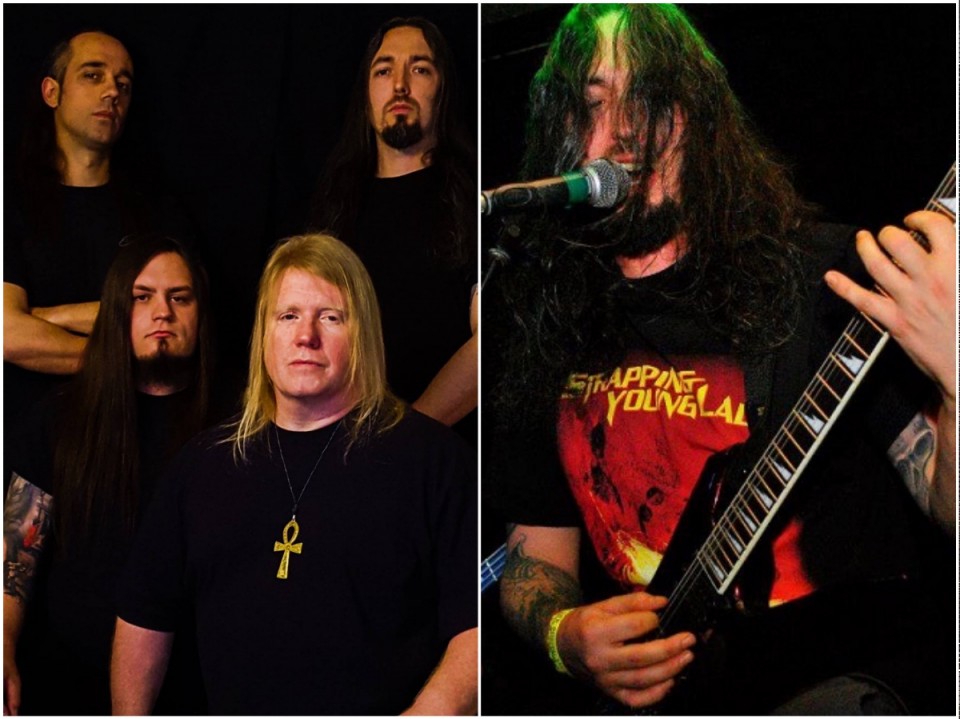 The American brutal death metal band Nile reported that has parted ways with Dallas Toler-Wade, the guitarist, bassist and vocalist, who was in the group since 1997. According to Facebook, the musician decided "to focus on his own plans and recordings".

Nile has also announced its new guitarist/vocalist Brian Kingsland who will perform with the band on the upcoming tour with Overkill, which will take place in the USA and America. After this tour, the band will also return to Europe this summer for a series of metal festivals (TBA) followed by a WSNBU-Latin America tour (TBA). Nile are already working on songs for their next album which will be recorded in late 2017 for an early 2018 release.
Karl Sanders comments:
"I would like to personally thank Dallas Toler Wade for his many years with the band, and sincerely wish him well with his music.

All of us in Nile are truly happy and thankful to be working with Brian. Not only is he a seriously talented Extreme Metal Guitar Shredder, but he has a great Brutal Metal voice, with a very versatile range. Brian is also a genuine, down-to-earth hard-working and motivated guy who has helped reignite and re-establish a sense of team work back into Nile. With the addition of Brian on guitar and vocals, The band right now seems to me a lot more like the early years of Nile- the Classic Nile era when we were all functioning as a cohesive unit, in viciously brutal Triple Vocal attack mode. The mood in the Nile rehearsal room for the last 3 months has been focused and relaxed; with 4 positive, energized, hard working people all on the same Metal page. We simply can't wait to share what we have been working on with Metal Fans on the upcoming Overkill Tour. Between the addition of Brian, and Bassist/Vocalist Brad Parris now in his 2nd year in the band, this line-up is going to Crush Skulls. Seriously, the last time I felt this strongly about a Nile Line-up — was when George Kollias joined the band."
Nile's last album "What Should Not Be Unearthed", recorded with Dallas Toler-Wade, came out in 2015.
Nile and Overkill tour dates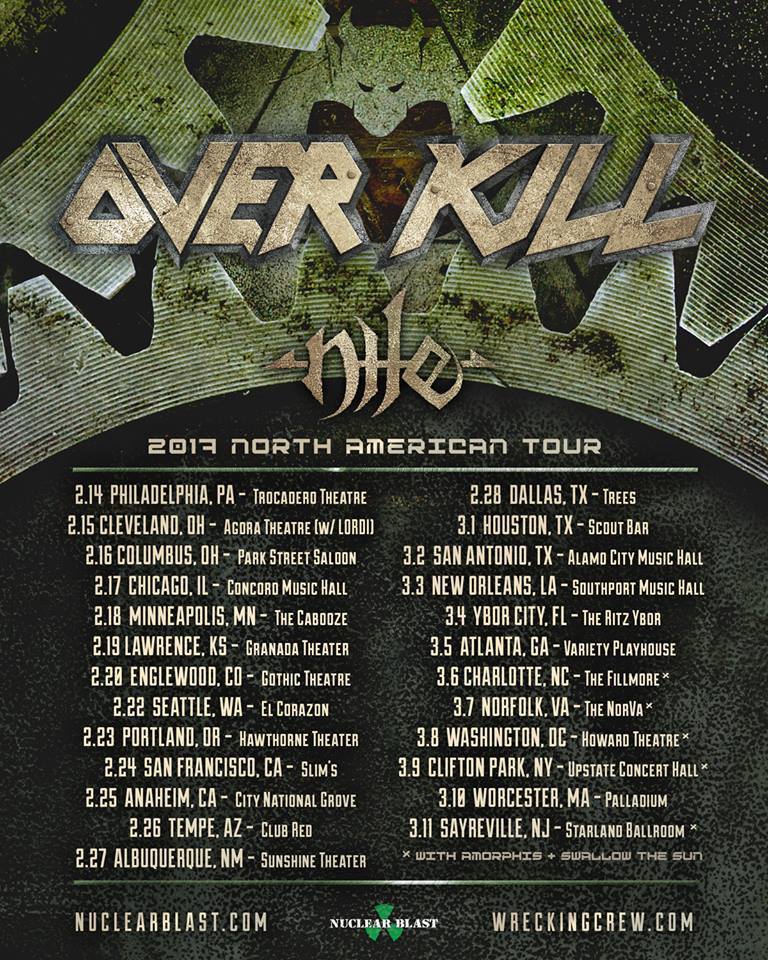 See also: