​Cradle of Filth "Dusk And Her Embrace" original version is available online
The British record label Cacophonous released the original version of Cradle of Filth's album "Dusk And Her Embrace" on July 8. The lyric video for the title track of the record, released under the name "Dusk And Her Embrace ... The Original Sin", can be listened to above.
"Dusk And Her Embrace", which came out on August 19, 1996 via Music For Nations, turns out, had the original version recorded by other band's line-up. The original version has been never released because of disagreements with Cacophonous.
"The wait is over. The original "Dusk and Her Embrace" is dragged kicking and screaming into the world, and people can finally hear for themselves what a true masterpiece it is", said Neil Harding, Cacophonous Label Head.
Cradle of Filth signed with Cacophonous in 1994 and the following year released their debut album "The Principle Of Evil Made Flesh". During work on "Dusk And Her Embrace", there was a conflict occurred between the band and the record label, as a result of which the group broke up. A part of the musicians, led by frontman Dani Filth, recorded EP "Vempire" and issued it via Cacophonous, then they re-started work on the second LP for Music For Nations at another studio with another producer.
"Dusk And Her Embrace... The Original Sin" tracklist:
Macabre, This Banquet
Nocturnal Supremacy
Heaven Torn Asunder
Dusk And Her Embrace
A Gothic Romance
The Graveyard By Moonlight
Funeral In Carpathia
Beauty Slept In Sodom
The Haunted Shores Of Avalon
Carmilla's Masque
A Gothic Romance (demo, bonus track)
Nocturnal Supremacy (demo, bonus track)
"Dusk And Her Embrace... The Original Sin" cover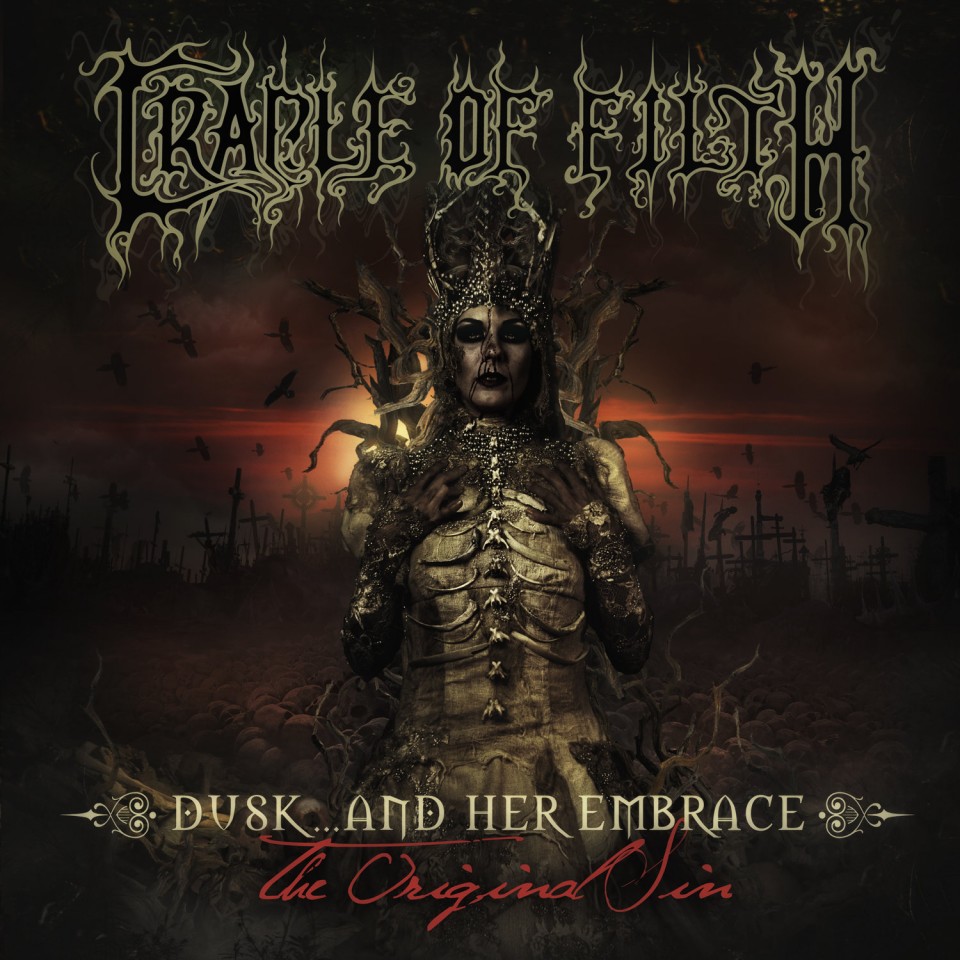 See also: