​Belphegor unveil "Totenritual" album artwork and tracklist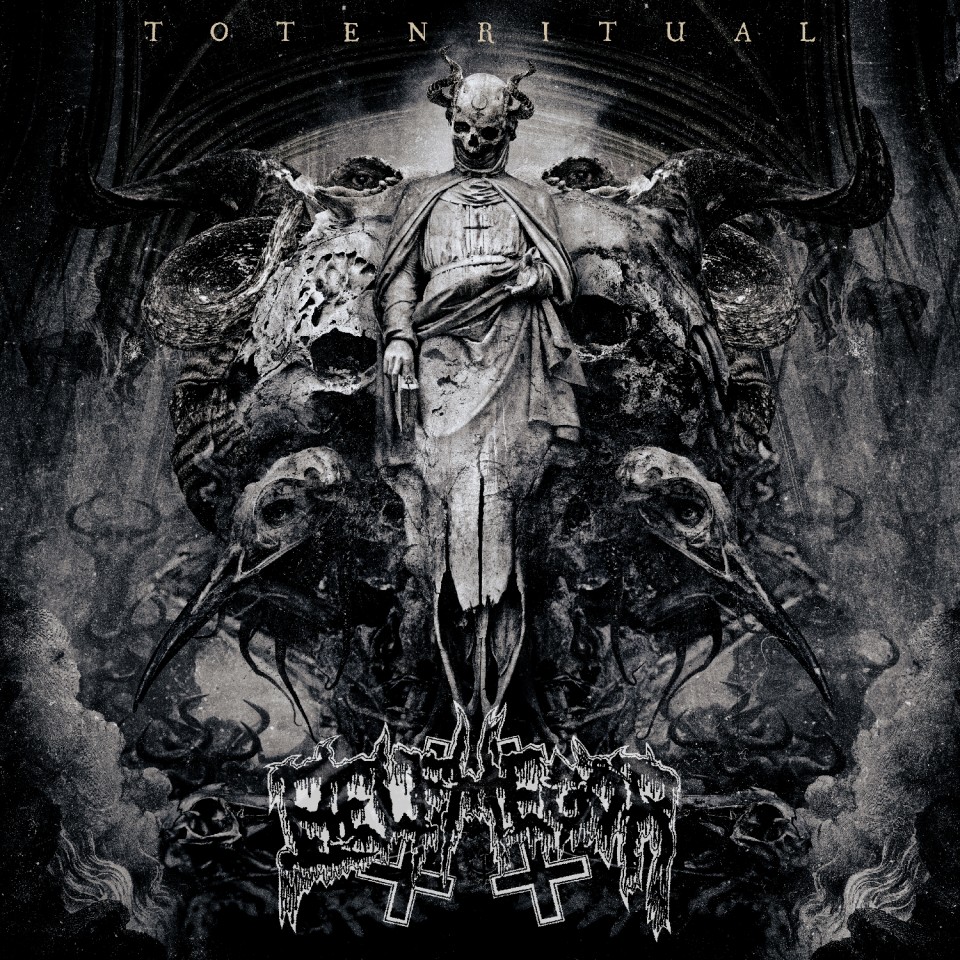 On September 15th, Belphegor will unleash their new full-length album "Totenritual". Today, the band has revealed the cover design of the upcoming album. The artwork was created by Greek artist Seth Siro Anton, who also painted the cover artwork for 2006's "Pestokalypse VI" and 2014's "Conjuring The Dead".
"Totenritual" was recorded at Stage One Studios, Germany and Studio Mischmaschine, Austria. The new album was mixed by Jason Suecof and mastered by Mark Lewis at Audiohammer Studios, Florida. Below, videos from bass, guitars and drum recording for a new LP.
Tracklist:
Baphomet
The Devil's Son
Swinefever — Regent Of Pigs
Apophis — Black Dragon
Totenkult — Exegesis Of Deterioration
Totenbeschwörer [Instrumental]
Spell Of Reflection
Embracing A Star
Totenritual
Also, check out Belphegor's European tour dates feat. Enthroned, Deströyer 666, Nervochaos, and Nordjevel.