​Avulsed warned fans not to go to Frankfurt Deathfest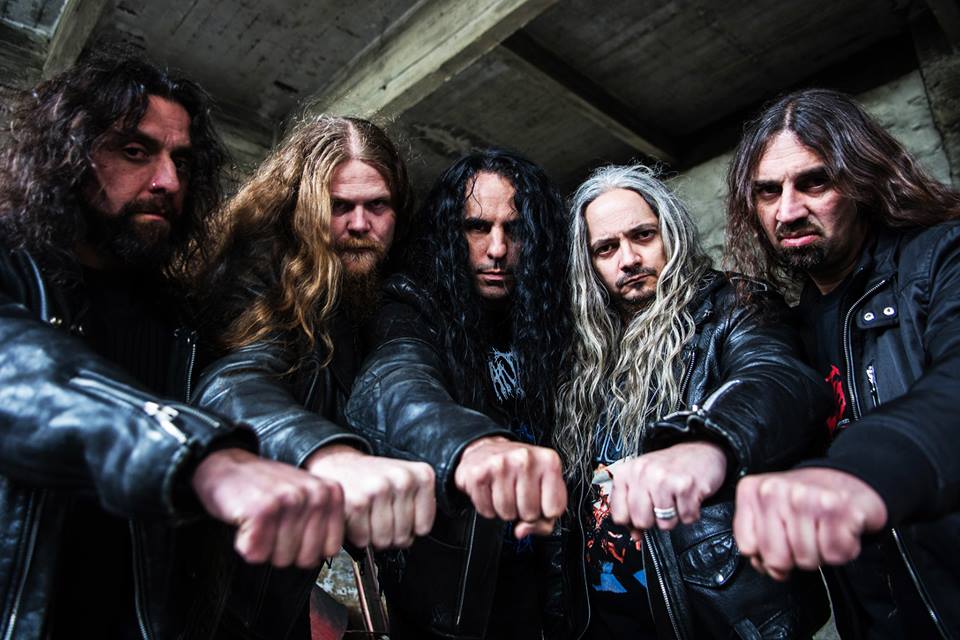 The Spanish death metallers Avulsed posted a message on Facebook, urging people not to go to Frankfurt Deathfest and try to return the purchased tickets.

According to the musicians, the cause of the conflict was the festival organizer Mario Hack. The promoter gave the band confirmation of purchased tickets in advance, but later he cancelled them getting his money returned. Avulsed found out about it only at the airport during check-in.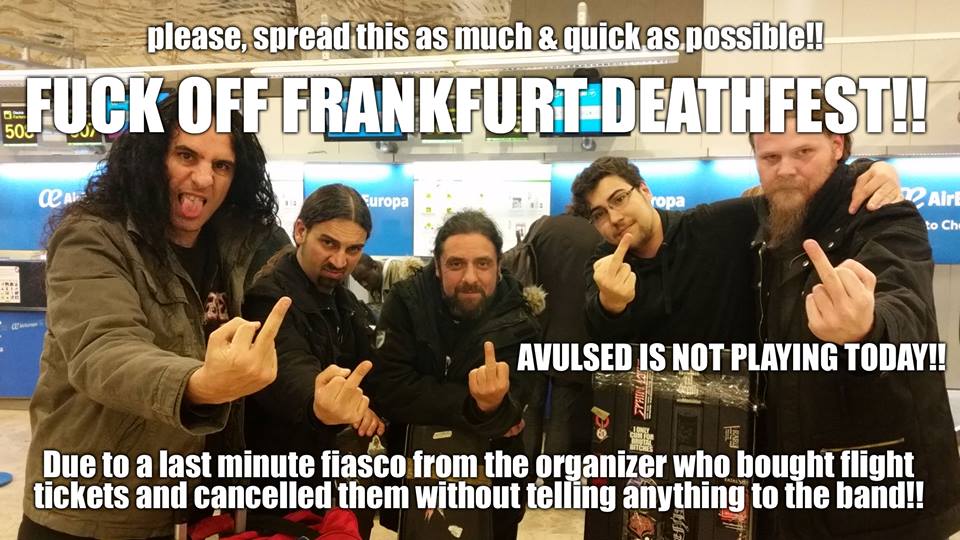 Also, there were cancelled performances of Lividity, Gutalax, Putrid Pile, Carnivore Diprosopus, Dead Infection and Inhume. The The Spanish musicians' words confirmed by a similar post of Carnivore Diprosopus, who said that they are "disappointed and ashamed for being part of this fake fest".
This Saturday, there has to be the second and final day of the Frankfurt Deathfestt, a death metal festival in Frankfurt with Avulsed, Severe Torture, Carnivore Diprosopus, Holocausto Canibal and other groups, announced as headliners.