​8.04.2016 Moonspell @ Sentrum, Kyiv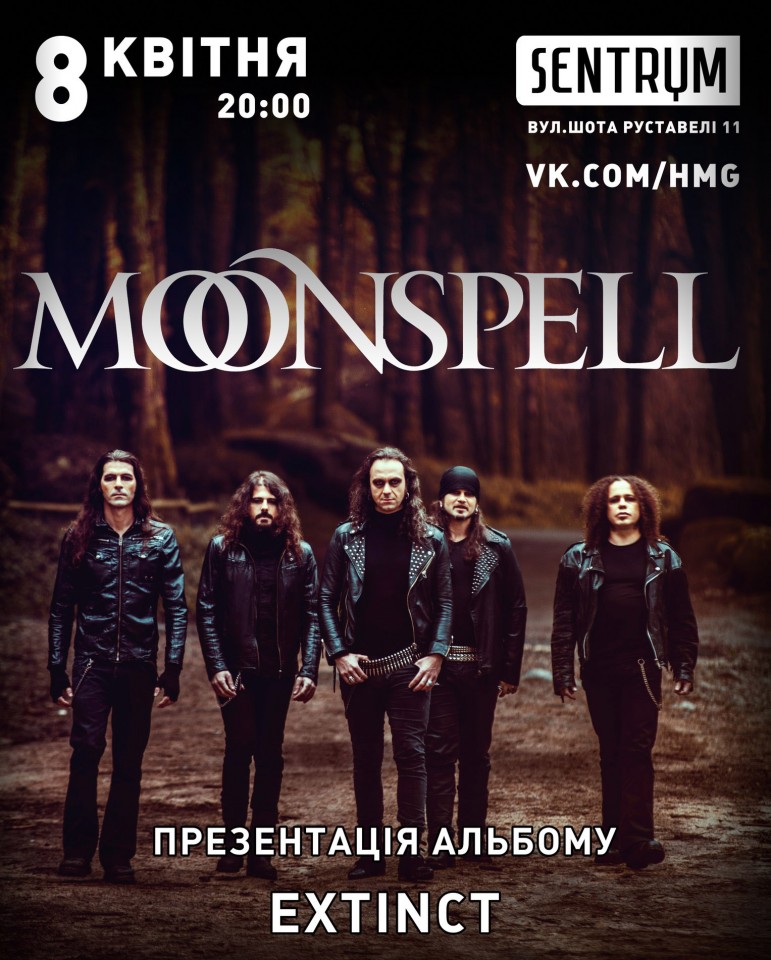 The most famous Portuguese metal band to present new album "Extinct" in Kyiv.
Moonspell worked their long way up to earn the exceptional status among metal fans of around the world. Throughout its history, since 1989, the band has changed its name, and a lot of musicians in the line-up, recorded 11 albums, released 14 videos, experimented with folk black metal and gothic metal slyles, collaborated with the sound producers of Apocalyptica and HIM, received the award of MTV's EUROPE MUSIC AWARDS, made covers for Ozzy Osbourne, Depeche Mode, Joy Division and even a famous jazz standard.
Now, the musicians have the right to define their own style of music: the frontman and lyricist Fernando Ribeiro describes his creation as a "devilish music". That's how he calls the unite in Moonspell's works of modern riffs typical grim full of operatic grandeur vocals, deep fatalistic texts, which can be partly explained by Fernando's philosophical education, and sometimes a little saga, female vocals and male growls, heavy guitars.
But now, the musicians do not stick with one style, adding to their music features of dark metal and love metal. The young generation of their fans says that the band's last albums seem to be in common with "gothic metal" more because of the group image, than its music. But in the musicians' opinion, gothic metal has become too cloying, its modern representatives sometimes play it for entertainment without using actual deep thoughts or experiences. Moonspell also give us an alternative and remain faithful to the original spirit of the genre. For that, we need to say a special thank to them.
Start: April 8 at 20:00
Venue: Kyiv, Sentrum club, Shota Rustaveli street, 11
Tickets: 400-900 UAH
Buy tickets: kiev.karabas.com/moonspell
Links: VKontakte, Facebook
See also: