​Anathema to release new album this summer
The British band Anathema has announced the release of its 13th album "The Optimist" on June 9 this year. The teaser of the upcoming LP, which comes out via Kscope, can be watched above.

Anathema, led by brothers Daniel and Vincent Cavanagh, along with drummer John Douglas, singer Lee Douglas, bassist Jamie Cavanagh and keyboardist Daniel Cardoso began recording The Optimist in the winter of 2016 at Attica Audio in Donegal, Ireland and then finished at Castle Of Doom studios in Glasgow with producer Tony Doogan (Mogwai, Belle & Sebastian, Super Furry Animals) at the helm.
Vincent elaborates on Doogan's influence on the recording process "he suggested that we record as a live band, which we hadn't done for years. Having played a few tunes on the last tour, we were ready for that. Tony wanted to capture that energy you can only get with everyone facing each other… it makes a big difference. He was a superb guy to work with and I learned a lot making this record".
"The Optimist" tracklist:

32.63N 117.14W
Leaving It Behind
Endless Ways
The Optimist
San Francisco
Springfield
Ghosts
Can't Let Go
Close Your Eyes
Wildfires
Back to the Start
Follow the link to see two videos from Anathema's new live album filmed at Liverpool Cathedral. Below, check out Anathema's nearest tour dates for 2017.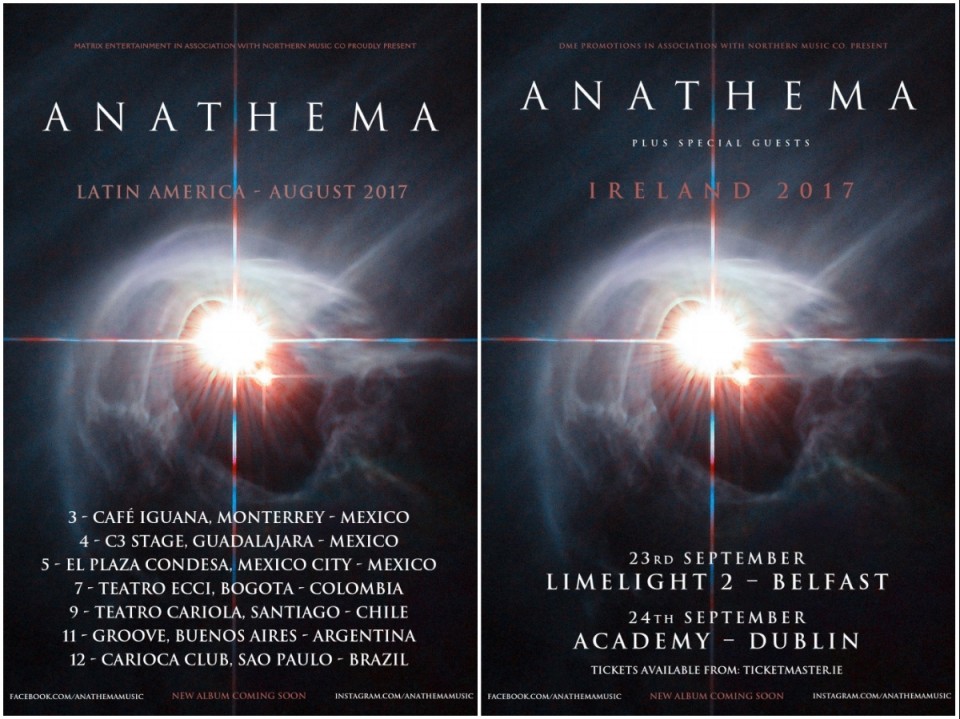 Main photo by Caroline Traitler Photography