​Amorphis, Nightwish, and Children of Bodom members recorded hymn for Tuska Open Air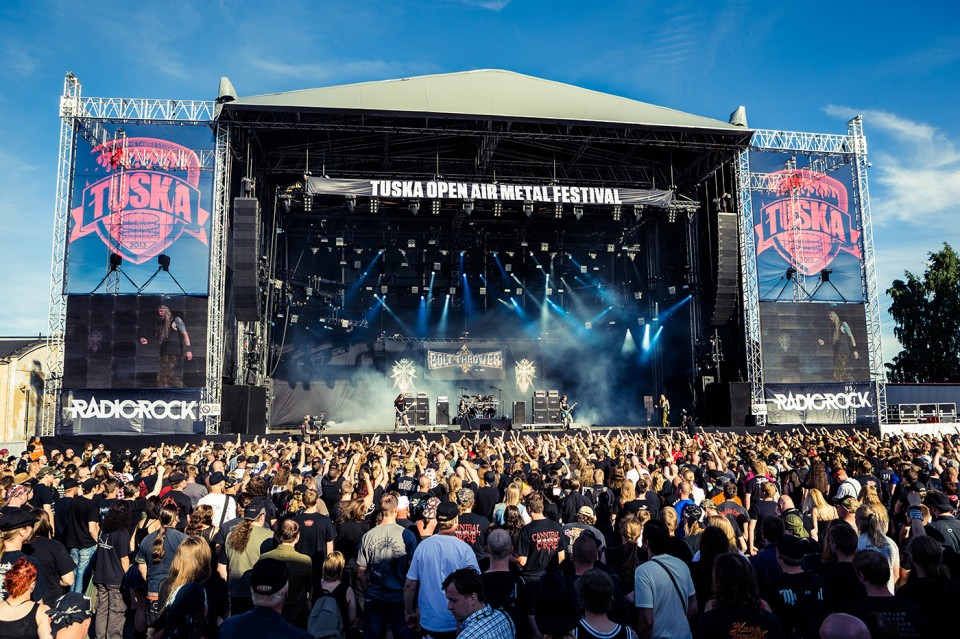 The Finnish metal festival Tuska Open Air in honor of its 20th anniversary got its own anthem. The 7-minute "Tuska20 — The Anniversary Song" was recorded by famous representatives of the Finnish metal scene and several foreign performers.

Among the participants of the project are the author of the song Esa Holopainen (Amorphis), his colleague Tomi Joutsen, almost the entire line-up of the band Children of Bodom — Jaska Raatikainen, Alexi Laiho, and Daniel Freyberg, ex-HIM drummer Gas Lipstick and drummer Kai Hahto (Wintersun, Nightwish).
Also, there are Marko Annala & Tuomo Saikkonen (Mokoma), Lordi, Timo Kotipelto (Stratovarius), Pasi Rantanen (Thunderstone), Antti Hyyrynen (Stam1na), Samy Elbanna (Lost Society), Ville Sorvali (Moonsorrow), Netta Skog (Ensiferum), Mikko Karmila (Finnvox Studios), Mika Jussila (Finnvox Studios). A special international guest involved is well-known Tuska-aficionado Akira Takasaki (Loudness, Japan). More artists taking part in the project will be announced later.
"Tuska 20 — The Anniversary Song" has been a great experience for the musicians involved — and an exciting one, like Children Of Bodom drummer Jaska Raatikainen elaborates:
"This project is more secret than North Korea. Even the musicians don't know what's going to happen…"
The idea of the project belongs to the Tuska's promoter Jouni Markkanen, who has been giving cues of the process for several months through his Social Media updates, which can be found with the hashtag #tuskasong. Together with FundYou crowdfunding platform, a fund-raising campaign will be launched on the site fundyou.io from April 10.
"All proceeds from this project will be collected to "Tuska 20 years" — fund that operates under the umbrella of Elmu Säätlö, and will be donated to charity. The object of charity will be determined by an advisory board, which consists of musicians, industry notables and Tuska-related persons throughout the history of the festival", Markkanen clarifies.
The world premiere of "Tuska20 — The Anniversary Song" was held on Radio Rock and in Metro stores on April 3. This year, the festival Tuska will be held from June 30 to July 2 at the Suvilahti in Helsinki. Among the headliners of the event are Devin Townsend Project, Sabaton, HIM, Mastodon, Apocalyptica, Triptykon, and other Finnish and foreign artists.