4.02.2016 Henry Rollins @ Sentrum, Kyiv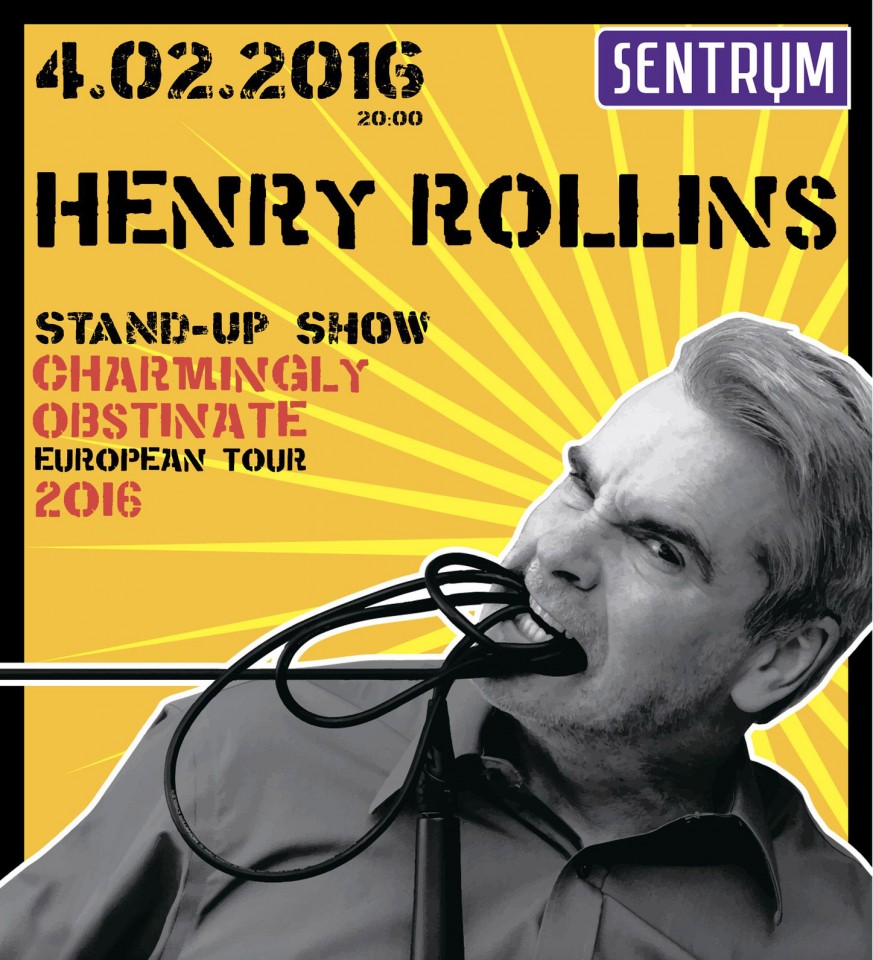 The punk rock icon Henry Rollins' first stand-up show in Ukraine as the part of the European tour "Charmingly Obstinate".
The rock musician, singer, songwriter, record label director, ice cream seller, spoken word artist, writer, author of the books in prose and poetry genres, the author of columns in influential American periodicals, TV and radio host, actor and activist for peace and human sexual minorities... Henry Rollins has so rich and varied experience that the topics for his stand-ups probably will not ever run out. All over the world, people like his monologues with deep social and political sense and wacky stories of looting and travel through the Trans-Siberian Railway.
Rollins has gained wide recognition as the frontman of punk band Black Flag, and then — hardcore group Rollins Band. In the 80s during the concerts, he often arranged fights and liked to float his strong fist, sometimes on stage. Now, Henry prefers to use, quick, swear-word. Before Black Flag broke up, Rollins toured in spoken word genre, and also released a solo album and EP. In the 90s, he continued to release albums, but via his own label.
Artistry in conjunction with a bunch of muscles and tattoos provided Rollins movie roles: from the Nazi gangs' leader to retired military. Thus, Henry gained popularity in the new activity. As a result, now his stand-up tours in Europe and America gather more viewers than the rock concerts.
At the beginning of 2016, Rollins goes to Europe with a new program "Charmingly Obstinate". Now, media representatives predict sold out in all the cities. In Ukraine, there will be held just one performance, so we advise you not to delay tickets buying.
Start: February 4 at 20:00
Venue: Kyiv, Sentrum club, Shota Rustaveli street, 11
Tickets from UAH 500-900
Buy tickets: karabas.com
Link: VKontakte