2017 through Noizr's materials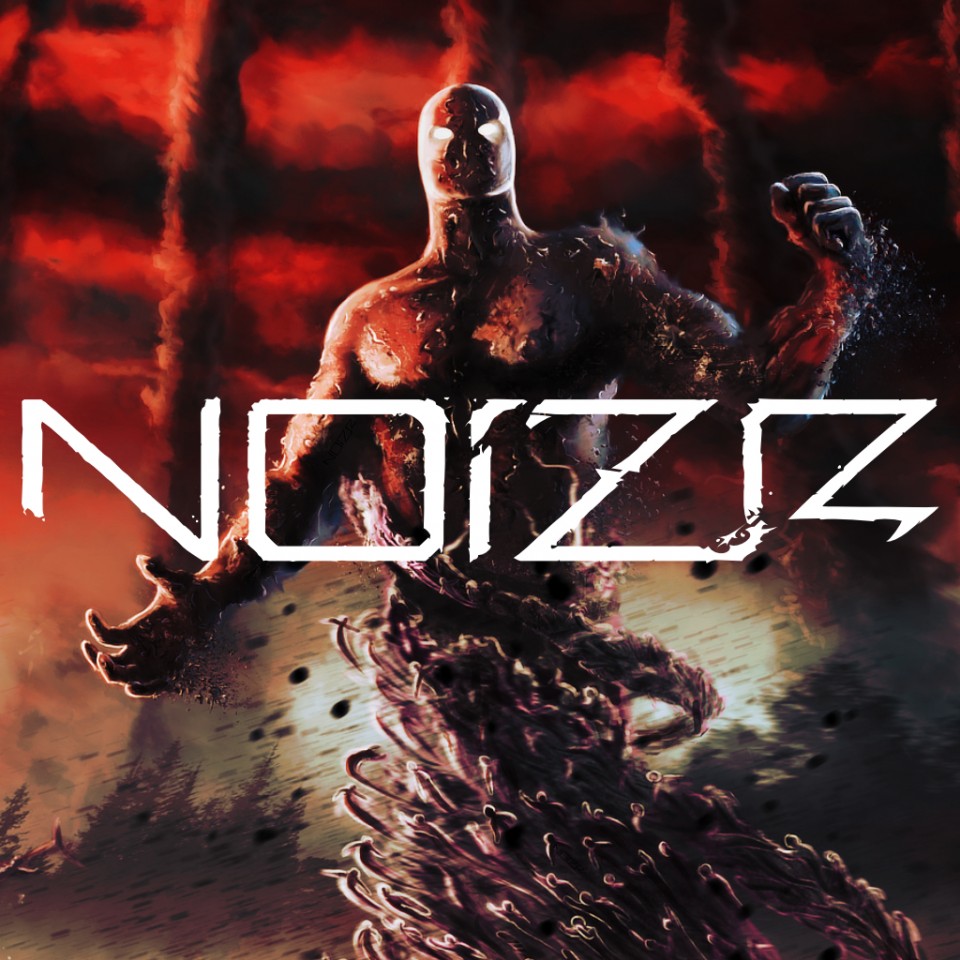 On the eve of the New Year, we recall the author's and exclusive materials of Noizr which have been posted on our zine's website during 2017.
Tips from professionals and services for musicians
This year, in our articles, we decided to focus on the proper production and promotion of music. So, we made a joint material with leading European producers Jaime Gomez Arellano (Electric Wizard, Ghost, Sunn O))), Opeth), Kristian 'Kohle' Kohlmannslehner (Aborted, Powerwolf), Lasse Lammert (Alestorm) and Jonny Maudling (My Dying Bride) who told us about main mistakes of home production, as well as the article with Tore 'Necromorbus' Stjerna, the Swedish multi-instrumentalist, producer, sound engineer, owner of Necromorbus Studio, who worked with many cult bands, including Arcturus, Deströyer 666, Funeral Mist, Inferno, Mayhem, Shining and Watain, and who helped us to explain the specifics of the working stages on the album from producing to mixing and mastering.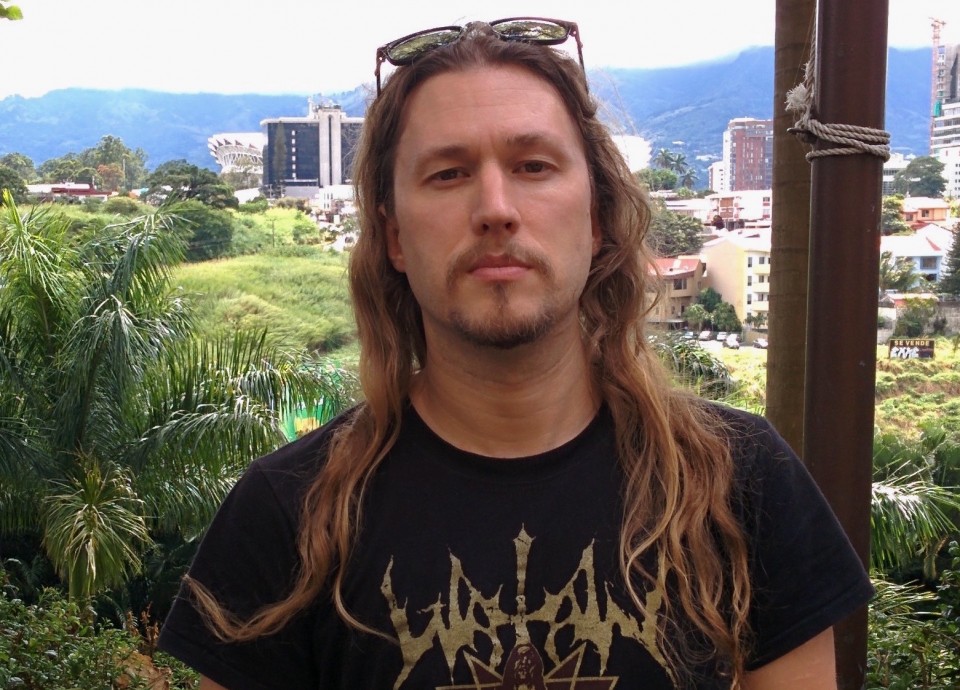 Tore 'Necromorbus' Stjerna (c) softube.com

The founder and co-founder of Pain, Hypocrisy, and Lindemann, the owner of the successful recording studio, the member of several musical projects Peter Tägtgren told us about how to achieve great music sound on all devices from expensive audio speakers to cheap headphones.
We also made a detailed review of 7 main services for musicians, with the help of which you can promote your music and receive income from it.
In addition to professional advice, we regularly ask musicians about their hobbies. This year, we wrote about favorite books of Eluveitie's Christian Glanzmann and Asphyx's Martin van Drunen in the new Tastemaker's material.
Personalities
In February, we presented the second part of the article about "One-woman bands", in which we told about the solo projects of Chelsea Wolfe, Rïcïnn, Black Mare, Aythis, Anilah, and Sylvaine, interviewing the last one musician and asking her about what is it like to be the only member of the band and making the job for a whole team.
We talked about the new albums of black metal acts Inferno and Skogen with their leaders, also learning their attitude to the modern BM scene.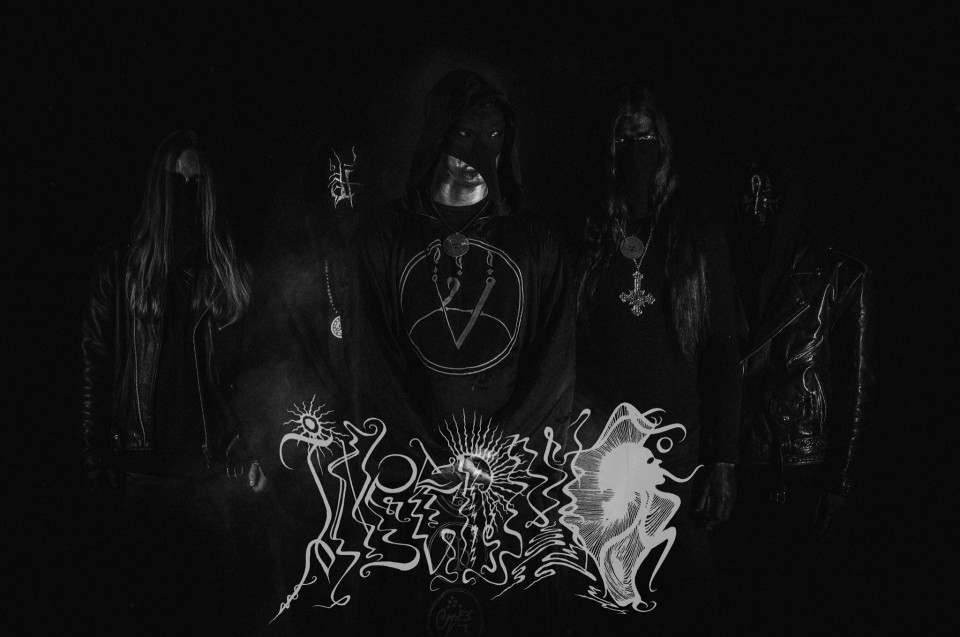 Inferno
One of the most important this year's materials was an interview with black metal act Al-Namrood from Saudi Arabia, whose leader told us how the band members manage to declare their anti-religious views in a country where atheism is punishable by death.
Also, in 2017, we presented for the first time our video interviews. The first two of them were made with musicians Janne Wirman (Children Of Bodom) and Volkmar 'Volk-Man' Weber (Die Apokalyptischen Reiter).
Streams, reviews, and reports
The prevailing number of materials was devoted to reviews and music selections, while almost every month on the website there were posted "Dark Art" articles with the best covers of black metal releases. Also this year, Noizr Zine editor again chose 5 best metal albums for The Best Ukrainian Metal Act award.
As in previous years, we shared with our readers exclusive music streams — this year there were the title track of Mist of Misery's EP "Fields Of Isolation", recorded with Thy Light's Paolo Bruno, a full stream of Zornheym's (ex-Dark Funeral, Devian) debut album "Where Hatred Dwells And Darkness Reigns", and Nabaath's new EP "Firestorm Bringer", released via Noizr Productions.
Thanks to zine's photographers, we've regularly posted materials with reports on past gigs and festivals, held in Kyiv (the debut concerts in Ukraine of Pyogenesis, Sylvaine, and Varathron, the incredible shows of Alcest, Die Apokalyptischen Reiter, and Pain, the anniversary of Radio Submarina, and the fests Hell Serpent Rising Over Kyiv, Holy Death Over Kiev III, Holy Death Over Kiev IV, and Oskorei), and in Europe (Mothership, Satyricon, and Warbringer concerts, joint performances by Sólstafir and Myrkur, Conan and Monolord, Russkaja and Coffeeshock Company, The Birthday Massacre, Sirenia and The Agonist, and also Brutal Assault festival which took place in the Czech Republic and Winter Metal Storm held in Austria).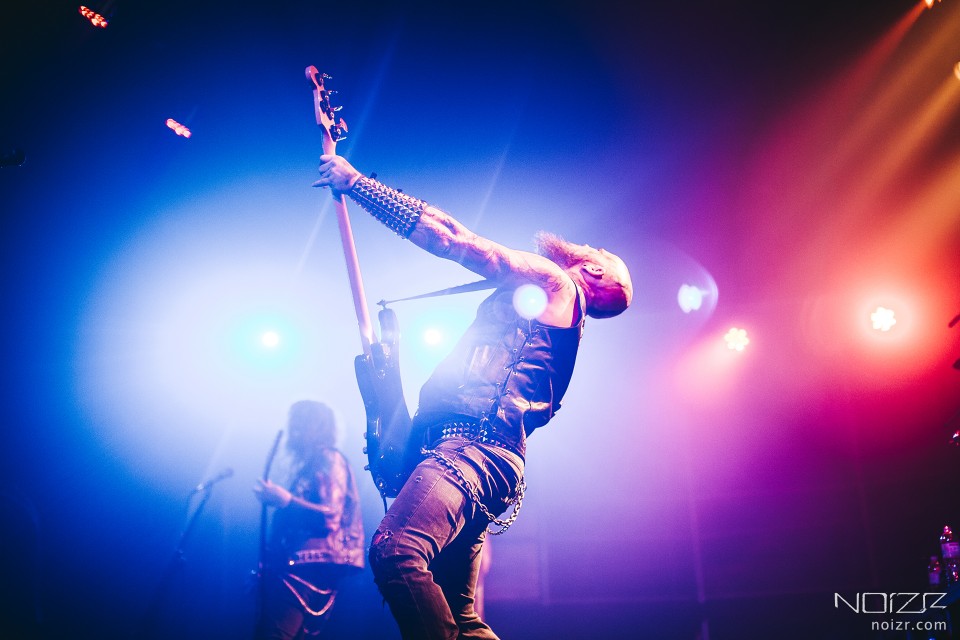 Ereb Altor at Oskorei by Mila Immortality
We hope this year was as saturated for you as it was for tour Noizr Zine team. See you next year, stay tuned!