​Varathron feat. Ukrainian bands to perform on April 1 in Kyiv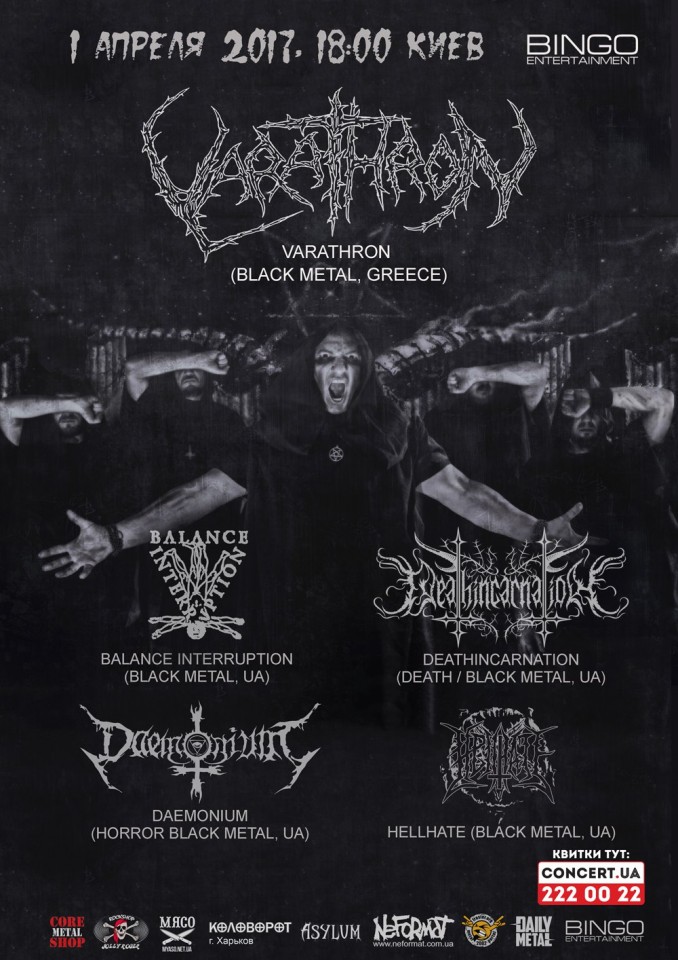 The veterans of the Greek metal scene Varathron are to perform on April 1 at the Bingo club in Kyiv.

The band is to be supported by the Ukrainian black metal bands Deathincarnation, Daemonium, Hellhate, and Balance Interruption, which latest album "Door 218" hit the Top 5 metal albums in 2016, according to Noizr Zine's editor.
Start: April 1, at 18:00
Venue: Kyiv, Bingo club, Peremogy avenue, 112
Ticket prices: 300 UAH to 15.03.2017 (quantities are limited), 350 UAH — after 15.03.2017, 400 UAH — at the door
Buy tickets on concert.ua
Links: VKontakte, Facebook