​Tom Araya's statue opened near Kyiv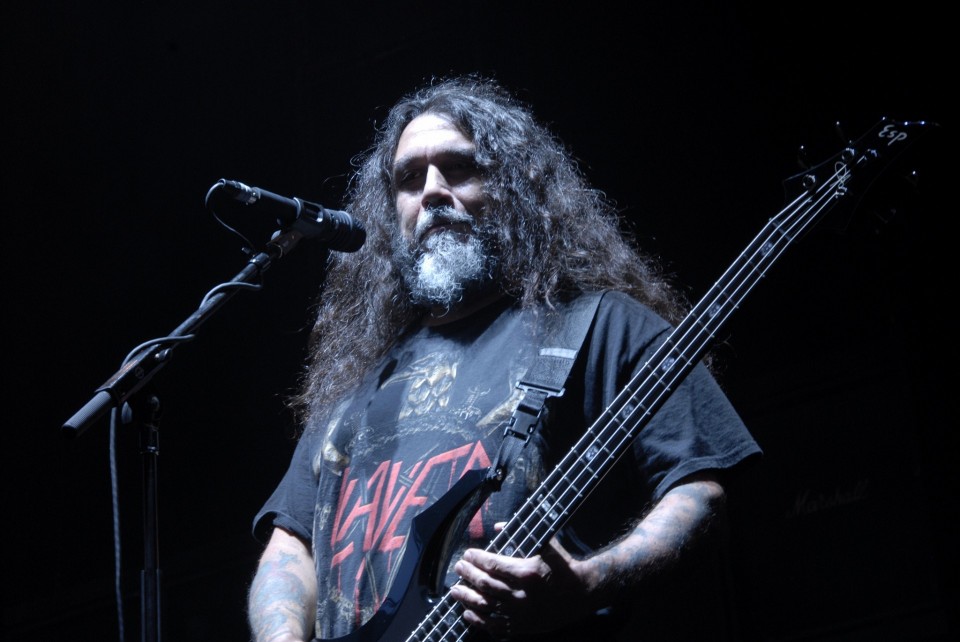 The previously announced statue of Slayer's frontman Tom Araya is officially opened in the zoo "XII months" [зоопарк "XII Місяців" in Ukrainian], which is located in the village Demidiv, Kyiv region, Ukraine. It's reported by the zoo's owner Michael Pinchuk on Facebook [translated into English from Russian by Noizr Zine].

"Dear friends, we have finally finished our disputes and alterations and can say — the sculpture of Tom Araya in our park is over and submitted to your critical examination. I can not tell how difficult it was and how much we argued about the rightness, for example, of the beard shape :) or Tom's guitar. I put the results of our work on Tom's official website, I heard that he is now back from Chile and is resting before the European tour — maybe he will drop by to see us. At least the dearest Sandra Araya (Tom's wife) told me that she liked it... Hope so... I also told her how everyone was arguing about any detail on the sculpture and even joked that thank God there is Tom at the Concert — and if the sculpture was called, for example, Tom on the Beach...

In general, write us (those who are interested) have we succeeded or not.

And I'm happy that the whole army (many millions) of Slayer's and Tom's fans paid attention to Ukraine. Just check out his website :) and all words of approval

Propaganda, war ensemble, burial to be"
The statue of Araya depicts the musician singing into a microphone and playing on a bass, standing on a pedestal with lines from Slayer's song "Dead Skin Mask" taken from 1990's album "Seasons in the Abyss":
"In the depths of a mind insane
Fantasy and reality are the same"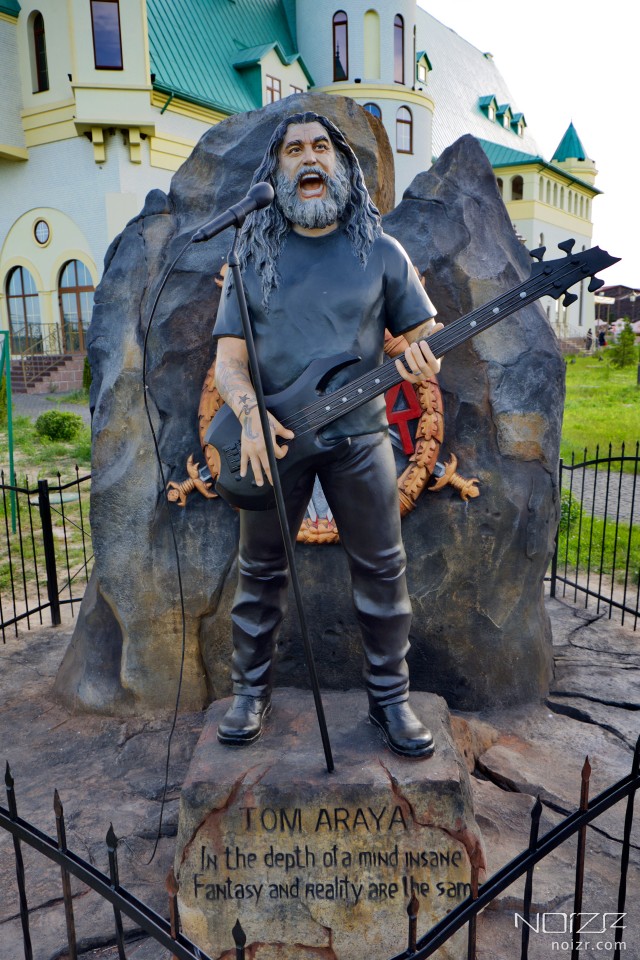 See also: