Stoned Jesus to give big show on ​December 18 in Kyiv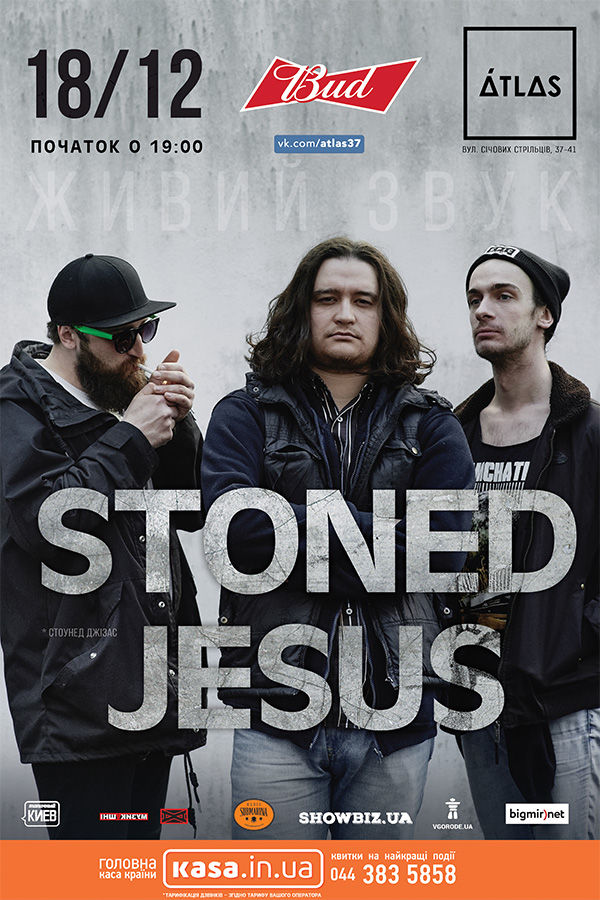 After tours in Europe and South America, Stoned Jesus are to play their last show of the year in Kyiv.

Stoned Jesus is one of the few bands in Ukraine, who gets real recognition abroad. They have more than 50 thousand subscribers on Facebook, three albums and one single released on vinyl in Germany, numerous reissues of all full-length albums, consistently considerable number of concerts and tours in Europe and even South America. And this year, the group successfully played at one of the biggest festivals in Europe — Hellfest in France. In addition, the band's leader and vocalist Igor Sidorenko entered to the top 100 people of culture in Ukraine according to the magazine "Новое Время" [Novoye Vremya — Noizr].
On December 18, the most touring abroad Ukrainian band will give a solo concert in Atlas club, which will be Stoned Jesus' 84th performance since the beginning of 2016.