​Sinoptik to give concert in Kyiv to celebrate victory at GBOB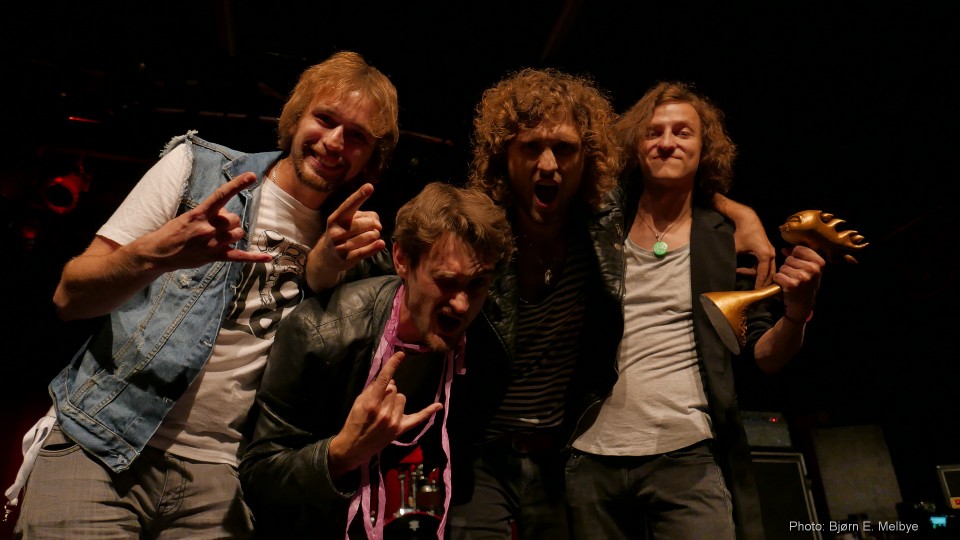 The Ukrainian rock band Sinoptik won at the international final of The Global Battle of The Bands, held on May 26 in Berlin. On Tuesday, May 31, the musicians are to celebrate their victory at the MonteRay Live Stage club in Kyiv, Ukraine.

Sinoptik, the finalists of The Ukrainian Global Battle of The Bands, competed in Berlin with 13 other bands from Germany, Austria, Denmark, Serbia, Norway, the UK, Switzerland, Czech Republic, Greece, Australia, Romania, Poland and Singapore. In the vote, in addition to the jury's members, also could participate as GBOB's online spectators as well as audience presented during the band's performances. By the voting results, the victory went to the Ukrainians Sinoptik.
According to the contest terms, "the winning band will be promoted to key music industry professionals worldwide and will receive different prizes every year, which can be a studio recording, music video production, overseas tour, or cash".
The concert in honor of Sinoptik's victory is to take place at Kyiv's MonteRay Live Stage on May 31. The list of bands also includes Gapochka (winner of the Ukrainian Final GBOB 2009) and Aghiazma (the participants of the Ukrainian Final GBOB 2016). Entrance to the event is free.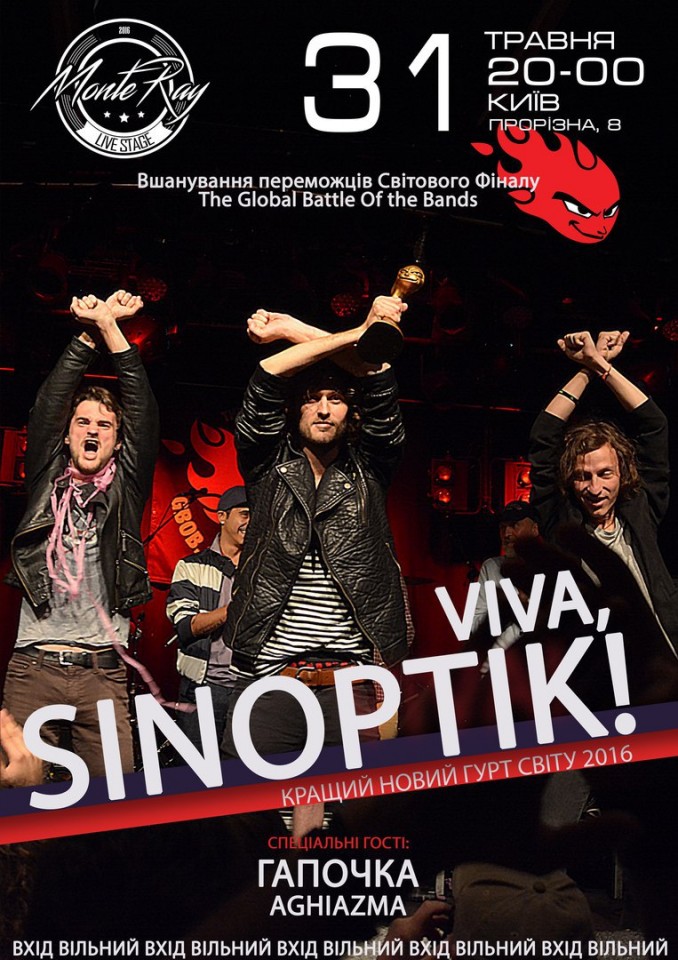 See also: