​Ragnard Reborn Nove Kolo festival to rebrand with new name in 2019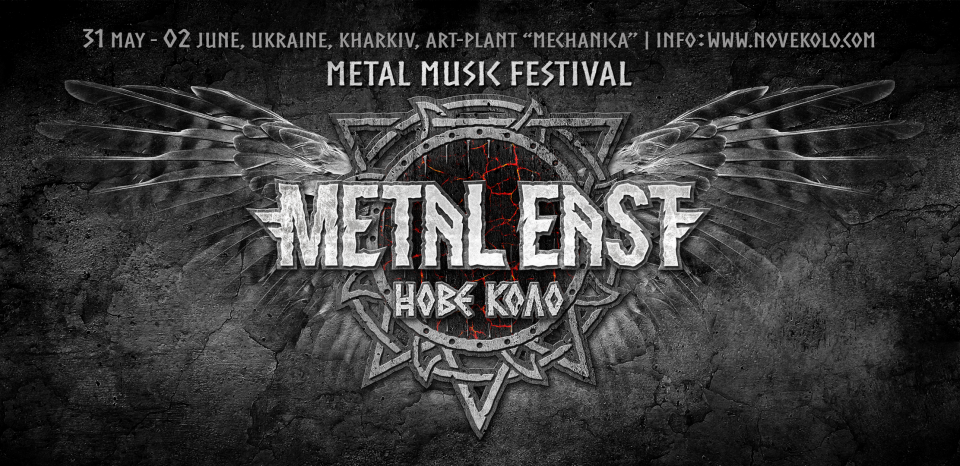 Metal East: Nove Kolo festival will be held at the Art Factory Mekhanika from May 31 to June 2, 2019, in Kharkiv, Ukraine. Ideologically and conceptually, the event will be a continuation of Kolovorot: Nove Kolo and Ragnard Reborn: Nove Kolo.

"Over the years, the concept of "Nove Kolo" has united people to support independent artists. In 2017, we held Kolovorot Nove Kolo, in 2018, paid tribute to the French Ragnard festival. It's time to move on and create our own festival brand. Therefore, in 2019, the first Metal East: festival, which will be created by the team formed over the years under the symbol of the Nove Kolo. We will take into account all the experience gained, eliminate the shortcomings and keep all the best from previous festivals." [translated from Ukrainian by Noizr]
The tickets for Metal East: Nove Kolo are reported to be available in the nearest future. Also the first performing acts to be announced soon. Follow Metal East: Nove Kolo on Facebook.
Ragnard Reborn Nove Kolo, the Kharkiv-based debut metal open air which aim, according to its promoters, was "to revive the spirit" of the canceled 2017's Ragnard Rock Festival took place on June 22-24, 2018. The event was organized by the largest Ukrainian metal distributor Musical Hall.

Read also: Weekend at Ragnard Reborn Nove Kolo. Report from two festival days