​Metal Heads' Mission 2018: Dates, tickets, first lineup announcements, and bands booking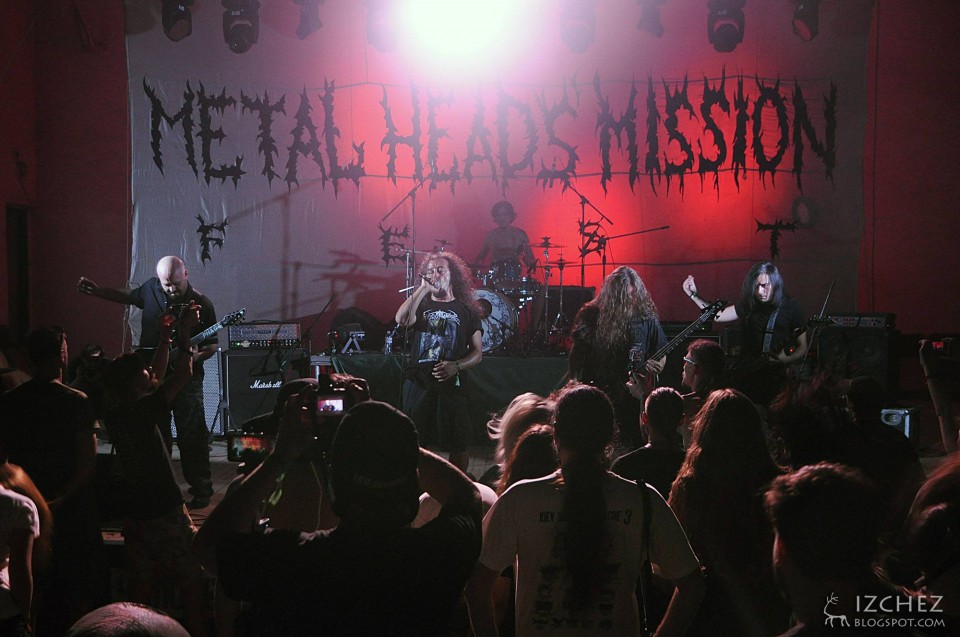 The Ukrainian heavy metal festival Metal Heads' Mission announced the dates, the first groups, and started accepting applications from bands for participation in the upcoming event.

This year's event again will be held on the Black Sea coast, at "Zatoka" sanatorium, Zatoka, Odessa region, Ukraine.
Festival dates
August 1-3: MHM scene (Death / Grind / Thrash / Heavy / Folk Metal etc)
August 4-5 : Black Sea Storm scene (Black / Dark / Doom / Sludge Metal etc)
Among the first announced acts:
Sin Of God (Death Metal, Hungary)
Draco Hypnalis (Prog / Blackened / Death Metal, Czech Republic)
Soul Sacrifice (Death Metal, Turkey)
Dracula (Thrash Metal, Belarus)
WRCKG (Melodic Hardcore, The Netherlands)
Illdisposed (Death Metal, Denmark)
Black Sea Storm:
White Ward (Post-Black Metal, Ukraine)
Dymna Lotva (Atmospheric Black, Doom Metal, Belarus)
Ungoliantha (Black Metal, Ukraine)
In addition, the MHM organizers accept applications from bands until April 15. Download an application form here: https://goo.gl/CrBJTW
Festival tickets
Metal Heads' Mission and Black Sea Storm (set) — 550 UAH
Metal Heads' Mission August 1-3 (three days) — 500 UAH
Metal Heads' Mission from 4 to 5 August (day / night) — 250 UAH
Buy a ticket: https://2event.com/en/events/1349039
More details here: http://mhmfest.com/en/info/
The last year's 15th Metal Head's Mission festival was held on August 2-6 in Zatoka. Along with MHM team, it was organized by promoters of the Ukrainian hardcore Mayak Fest and Noizr's team who helped in the preparation of Black Sea Storm event.