​Holy Death Over Kiev IV to be held on November 17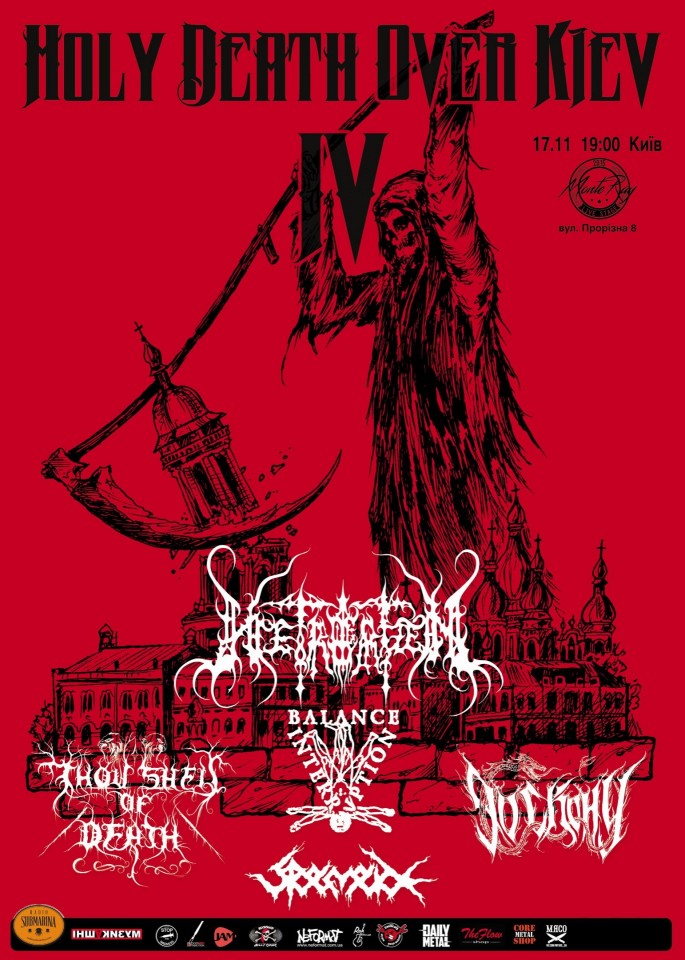 The organizers announced the continuation of a one-day black metal festival Holy Death Over Kiev on November 17 this year. The fourth event will feature the metal acts Hetroertzen, Thou Shell Of Death, To Skonu, Balance Interruption, and Stormride.
Organizers comment:
"Hetroertzen. The Chilean-Swedish black metal band formed in 2001. They rightfully earned a cult status because of dark atmosphere of their albums and the true occult mass of live performances.

Thou Shell Of Death. The Estonian band that plays atmospheric black metal. The idea of their music is based on the use of themes of natural archetypes, eternal rebirth, and death.

До Скону. Ukrainian band that performs classical black metal whose lyrics revolve around the cult of death, mysticism, and witchcraft.

Balance Interruption. Experimental black metal where industrial tunes, the decline of mankind and the post-apocalyptic atmosphere combined in harmony.

Stormride. Evil and aggressive black/thrash metal. The band pays tribute in their music to the old-school atmosphere of true metal and the times when the black flame of war was born in the north!"
Start: November 17 at 19:00
Tickets — TBA
Event on VK, Facebook
See also: Photos from Holy Death Over Kiev III with Cult of Fire