"​Gothica" magazine releases extended edition in honor of its 11th anniversary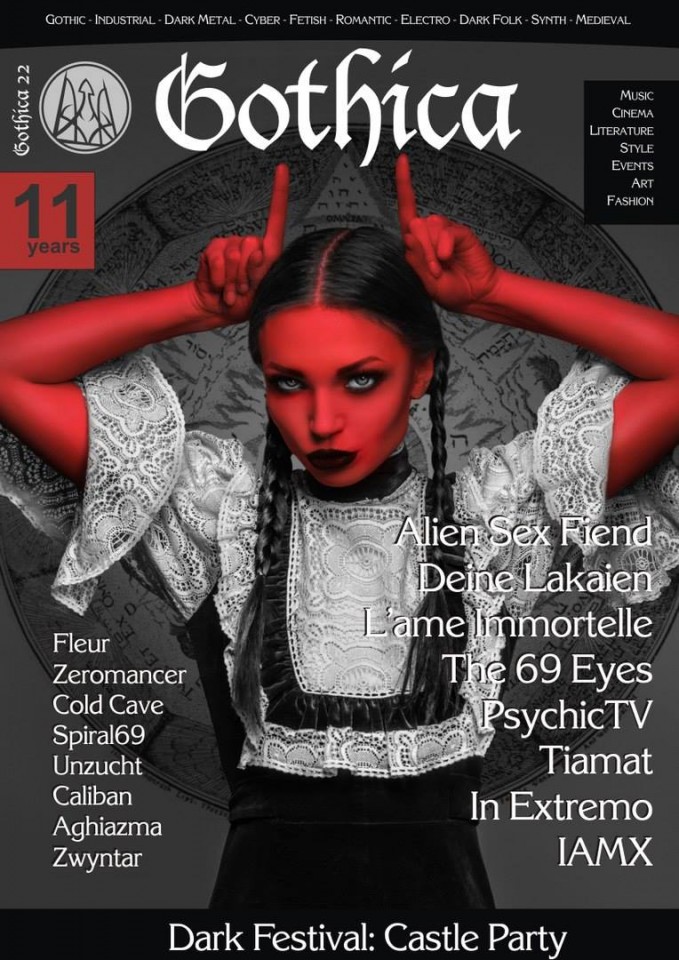 The new 22nd issue of "Gothica" magazine, timed to coincide with its 11th anniversary, was released on April 25, 2017. "Gothica" is the first Ukrainian zine about Gothic music and subculture, which has been released since March 2006.

The new issue has become the most voluminous in the history of the magazine, and contains 108 pages with interviews, articles, reports, and reviews featuring Alien Sex Fiend, Deine Lakaien, L'ame Immortelle, The 69 Eyes, PsychicTV, Tiamat, In Extremo, IAMX, Fleur, Zeromancer, Cold Cave, Spiral69, Unzucht, Caliban, Aghiazma, Zwyntar etc. Follow the link to download the magazine for free in pdf.