Celeste to perform in Odesa, Kyiv, and Kharkiv this November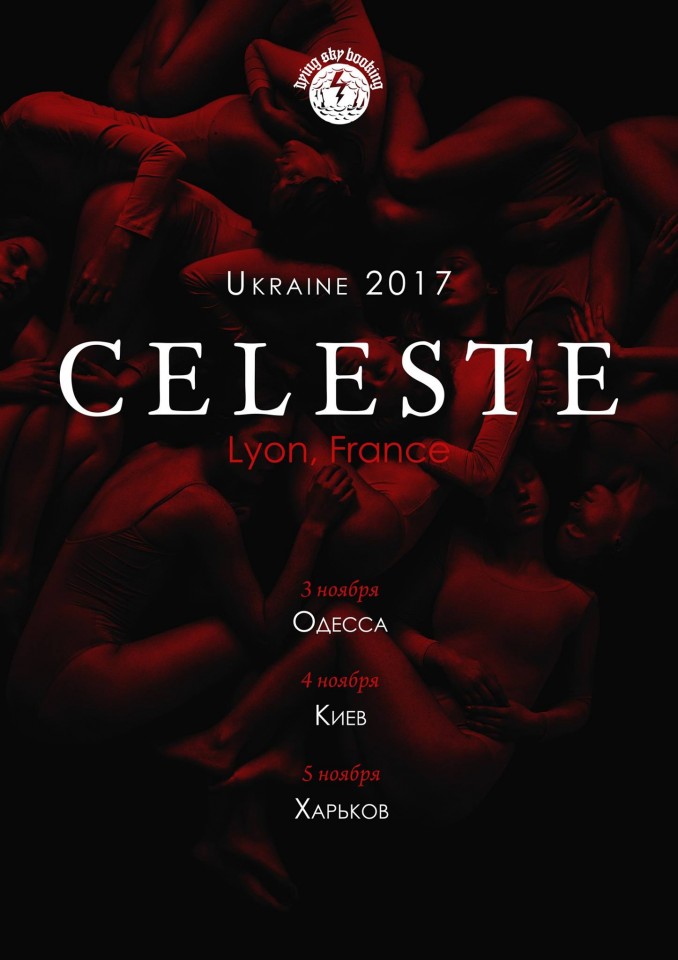 The legend of the European underground scene returns to Ukraine!

"Celeste music, combining sludge, post-hardcore and black metal, will immerse you in true darkness. With the strongest supporting acts from each city, the French band will visit Odesa, Kyiv, and Kharkiv", Dying Sky Booking [translated from Russian by Noizr Zine].
Tour dates:
November 3 — Celeste in Odesa, featuring 1914, Mother Witch & Dead Water Ghosts, White Ward
Order tickets (130 UAH): ukrticket.com.ua
November 4 — Celeste in Kyiv, featuring Borum, Izverg
Order tickets (170 UAH): concert.ua/eventpage/celeste
November 5 — Celeste in Kharkiv, featuring 1914, CHÖD, Soom
Order tickets (130 UAH): kharkov.internet-bilet.ua/Celeste