​Triumph of progression: Animals As Leaders "The Madness of Many"
Dedicating their latest release "The Joy of Motion" to the equivalent combination of technical component and multi-genre elements, the virtuoso trio, led by Tosin Abasi, decided to take the plunge and to achieve the maximum possible synergy between their personalities as the creators.

Animals As Leaders' music in many respects is unique. Being a creature of its time, it combines not only closely related djent and math metal, but also a significant proportion of progressive, which allows attributing their music to jazz fusion. Today they are the most famous and brightest representatives of the genre, which hasn't been really freshened up since Cynic.
From the first chords, "The Madness of Many" gains rapid tempo which backs off only at the final tracks with the musicians' conscious supply. High-performance skills allow a huge number of fills, rhythms, and hooks; shuffling, like the cards, tempos, changing the dynamics and melody quickly enough not to mix everything in a mess, the compositions contain a lot of memorable moments. From track to track, the listener moves like a roller coaster passenger to a new upsurge and a sharp descent, accompanied by enthusiastic cheers.
Every single track deserves its own comment, whether it's an exotic opening song "Arithmophobia" which sets high speed of LP, or "Ectogenesis" with the extraordinary segment of bass drums and outstanding percussion, or polyrhythmic "Private Visions of the World", where each musician leads a melody his own way, while remaining within the overall auditory pattern, or a series of final lyrical songs. Yes, there are less bright compositions, but each of them has its own individuality, and all 10 tracks have something that each of the musicians can be proud of.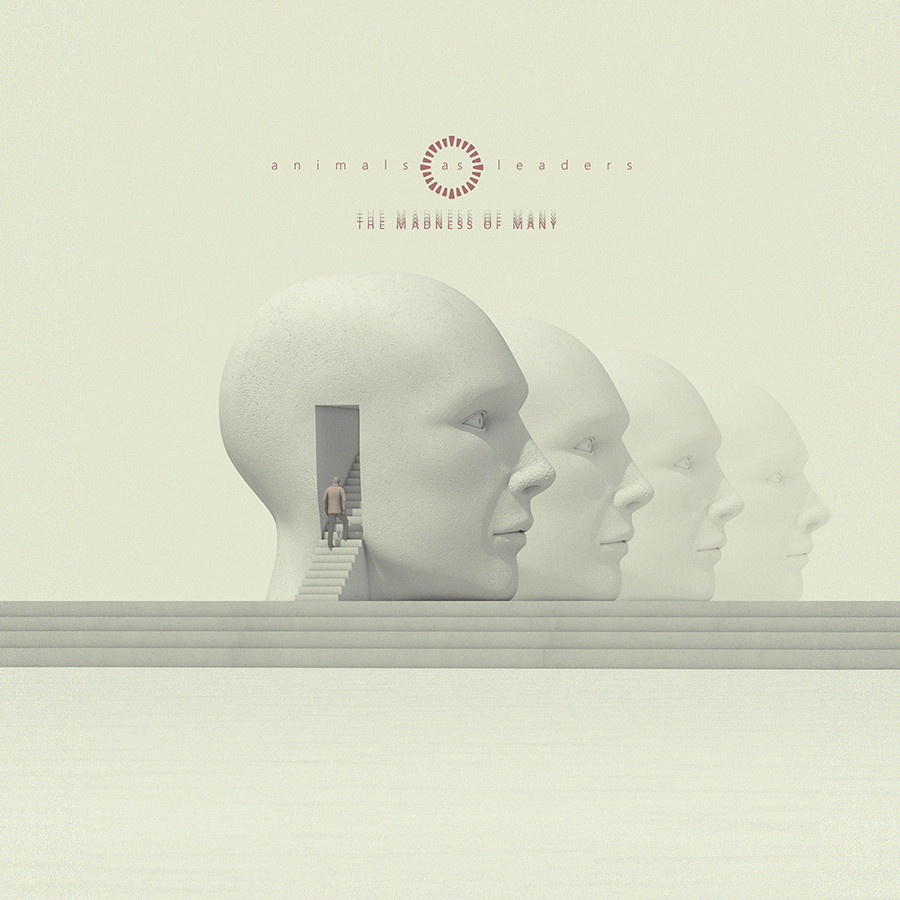 Tracklist:
Arithmophobia
Ectogenesis
Cognitive Contortions
Inner Assassins
Private Visions of the World
Backpfeifengesicht
Transcentience
The Glass Bridge
The Brain Dance
Apeirophobia
The high solidity of tracks is accomplished by only three people but praises the trio's skills is already a usual thing. Bass sounds like it serves a sophisticated digital operation, it needs subtitles to be added in its play, the drummer with disarming easiness controls the rhythms and deepens the rhythm section, especially standing out while playing with the bass drum. But the most important thing is that their music hasn't a hint of fruitless composing, they don't revel in their skillfulness, and if earlier one could notice something like that, now AAL work on albums not to demonstrate their virtuosity, otherwise the result would be not only technically exceptional but a musically weak record like DragonForce's LPs with their high-speed solos.
Completely abandoning the lyrics, the guys do not play a decorative, tenuous sound; if someone doubts that the absence of words causes lack of imagery, I can assure: this music is a tortuous mirror maze, endless stairs, reminiscent Escher's "Relativity"- these and other similar associations occur while listening to the album. Animals As Leaders speak the language of instruments, resembling writers' paronomasia, they play with the audience using their sound, throwing one audio-puzzle after another. And it's not about the complexity of its solving — the guys diluted tricky parts with more traditional ingredients — but about the pleasure from the perceptual process.
"The Madness of Many" is a triumph of progression and collaboration of creative minds, muses of three different artists. It's a kaleidoscope of break tunes and a holiday of rhythmic experimentation. The new album is a qualitative leap for the band in all respects. Being the outstanding representatives of the genre, they do not face pressure because of responsibility for its fate, like many of their more famous colleagues. Listening to this album, you realize that it could be composed only with a deep passion for work.
Reviewed by Alexander Tverdokhleb
Translated from Russian by Anastezia