Rotting Christ in Ukraine: Why their gigs are heaven for fans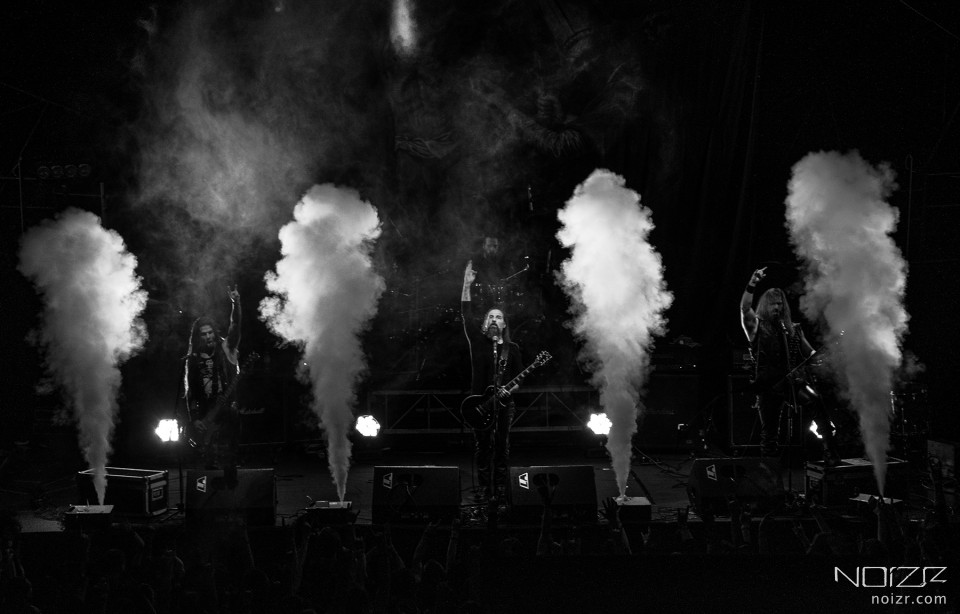 On Saturday, September 14, the fans of quality dark/black metal met at the Bingo club the frequent guests from Greece — the band Rotting Christ. In the capital of Ukraine they played their third concert in the last few years, and once again had a full house, a warm welcome, and a very friendly 30-minute Meet & Greet at the end of the evening.

Last April, Rotting Christ brought to Kyiv their gloomy twelfth studio album "Rituals". Since that time, the band recorded a new album "The Heretics", as well as parted ways with the bassist Vagelis Karzis and solo guitarist George Emmanuel. Does it make sense to tell at great length about another one awesome gig? Probably no. Instead of it, we decided to tell why these guys are real craftsmen, whose concerts are always gonna be welcomed in Ukraine.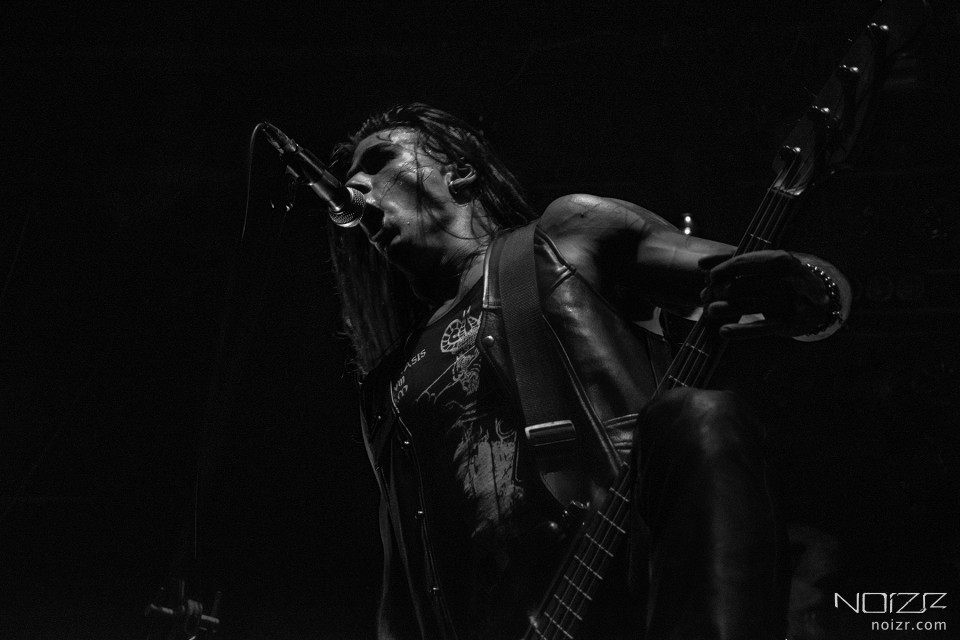 Rotting Christ went on tour with their new album in the spring and began it with South America: Brazil, Paraguay, Chile, Ecuador. Today the musicians criss-cross the European countries and gonna finish only in December in Germany. The new year brought the band not only the thirteenth LP, but also some changes in its line-up. To tell the truth, this time it was quite interesting to keep an eye on young and energetic bassist Kostas Heliotis (born in 1990) and the sturdy fellow, the guitarist Giannis Kalamatas. Despite the age difference with the Tolis brothers, the newcomers fit the team perfectly and there were no reasons to have any doubts about their skills.
Read also: "Non Serviam": Review of Cult Never Dies' biography about Rotting Christ
The musicians played an hour-long program, and then came out with a few more encore tracks. During this time Rotting Christ traditionally performed only a few songs from the new album, some proven hits and more recent successful works like the extraordinary and spectacular "Apage Satana". Further, read briefly about the main points we wanted to highlight in the band's performance.
Timing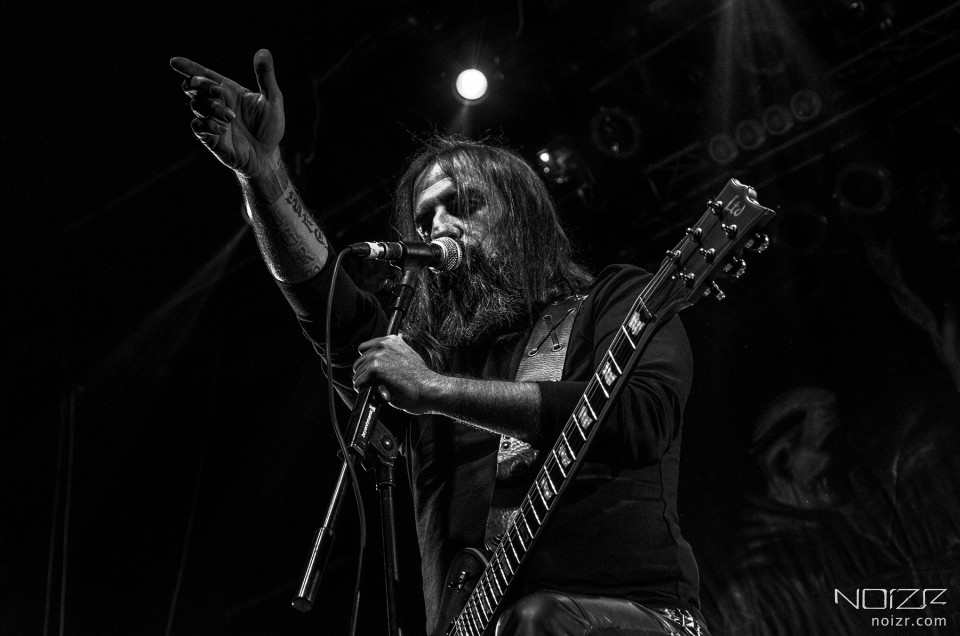 One can argue a hundred times about the timing issue. Everyone seems to have its own pros and cons about this, but it's really cool when you don't have to stay under the stage for an hour and a half while waiting for the band. And Rotting Christ is not disappointing in this matter — the show, that was announced for 9:00 pm, started on time with an atmospheric intro and powerful opener "Hallowed Be Thy Name". As previously was announced, 30 minutes after the final, the musicians came out to chat with the fans, take some photos and sign their branded merch.
Band's image
Rotting Christ is one of those bands that can be cited as an example for dozens of others. These guys have worked out the kinks. They are well prepared and concentrated, moderately brutal, and at the same time, they look very convincing, which sometimes can not be said about the guys dressed up in ridiculous attributes. A high-quality show, a strong set list and well-coordinated work of musicians on stage, no stupidities, and excessive emotionality — here we got the traits of professionals, are we?
Atmosphere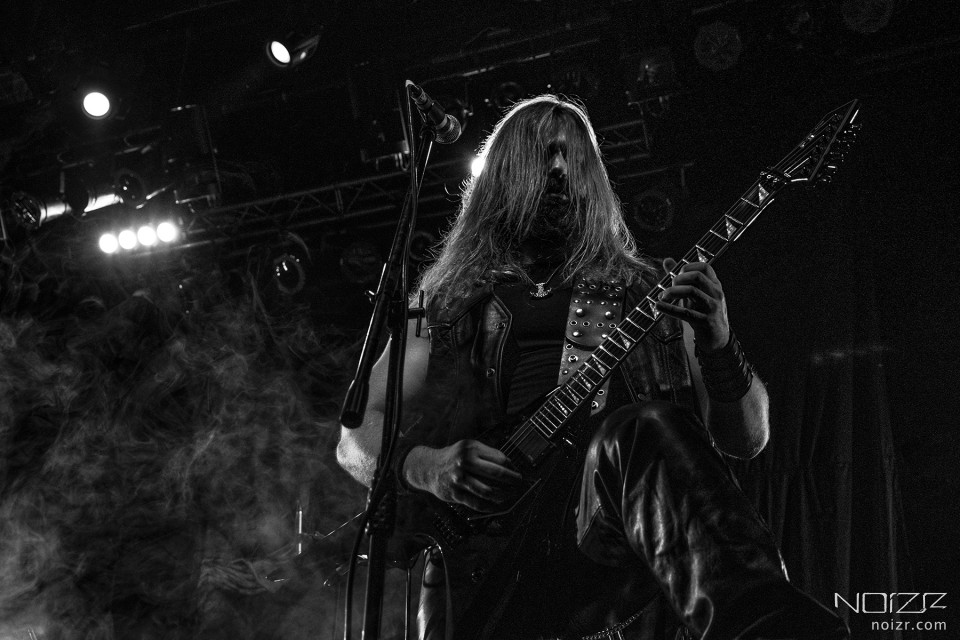 In its music Rotting Christ skillfully mix heavy guitars, aggressive vocals, and ethnic elements. Quite often this powerful sound is skillfully enlarged with some sound effects, whether it be a chorus or the noise of some pandemonium mess. The musicians successfully transfer all this stuff to their live shows, complement them with certain visual effects like smoke columns and flashes of colorful spotlights. Due to this they get a dope atmosphere that swallows you up from the very beginning.
Meat & Greet and other goodies
Rotting Christ's shows are heaven for their fans, and this one was no exception. In addition to the gig, during which the guitar picks and the drum sticks fly into the crowd, shortly after it all four musicians simply go into the hall to chat with their guests. Selfies, autographs on merch and tickets — neither the Tolis brothers nor the other members of the band refused even the most hot brained fans, who had pretty much drunk under the stage.
Summary
In short, Rotting Christ were so good that even that the seedy Bingo club, which reputation and conditions seem never get better, could not spoil the impressions of this evening. Tolis brothers are infinitely dedicated to their project. And over the years, no matter who stood with them on the stage, they managed to turn it into a strong and independent machine of impressive size. These are real craftsmen, who have not been spoiled by success and recognition. Therefore, they are welcome guests around the world.
Photos and report by Yurii Somov
Noizr thanks VA Concerts for the accreditation