​Review: King Dude recalls his past with a new LP "Full Virgo Moon", but is this a good idea?
— 5/10
In the background of a great American dream, there is always some kind of renegades and outcast philosophers who tell of its dark and hidden side. Johnny Cash, Bob Dylan to a certain degree, Tom Waits, and Mark Lanegan further down the line whose works and artistic manners obviously inspire another singer and songwriter from Seattle — TJ Cowgill, better known as King Dude.

On March 13, Van Records is going to release the Cowgill's eighth studio album "Full Virgo Moon" which will become a reference to his early works. Is this a good idea? Perhaps, yes and no at the same time. To understand why let's reveals some details of the backstory.
King Dude began his solo career as a country-folk performer in 2010. Being inspired by the artists of the '50s, the musician bit by bit collected all those dark and 'dirty' things in American music. He added some noise and sound effects to his low hoarse voice and pretty simple parts of an acoustic guitar and began to stamp the albums one by one, recalling the eternal things — light and darkness, sins and salvation, freedom and fear.
All these releases were fine and dandy, but they didn't show anything new. Especially today, in the digital era, when it's more and more difficult to stand out every day, and there are fewer and fewer fans of singer-songwriting. It's great to hear Townes van Zandt's songs in the "True Detective" series but at the same time, for example, a quite interesting solo project by Neurosis' Steve von Till remains a niche product.
Such a thing also happened to King Dude's early records. Critics began to pay some attention only in 2012 with the release of "Burning Daylight". Even more reviews were devoted to the subsequent "Fear" (2014), "Songs Of Flesh & Blood — In The Key Of Light" (2015), and "Sex" (2016). While working on those albums, Cowgill got on board some session musicians and started his experiments with the sound. His lonely acoustic guitar was complemented by keyboards, violin, percussion, and tambourines. Sometimes the musicians even began to add some elements of punk and gothic rock.
There was no breakthrough in Cowgill's career, however, people began to talk more about his works. Moreover, during that time the musician released two collaborative EPs with Chelsea Wolfe — "Sing Songs Together..." (2013) and "Sing More Songs Together..." (2014), and shortly after that Wolfe began to gather crowds many times larger than all audience of King Dude. Why? You know the answer.
The new minimalistic "Full Virgo Moon", as it was mentioned above, is going to recall the musician's early works and the period, when Cowgill worked alone. These are nine new rather mediocre tracks in which you gonna hear just his acoustic guitar and some modest sound effects. Two of them, "Forgive My Sins" and "A Funeral Songs For Atheists", will distract you from the general sound with the pleasant keyboard parts (if only the languid and flabby vocals won't make you sleepy) but that's it.
And here is the question, is it a good idea to slow down? To return to the format that used to be unnoticed? Perhaps, it's some kind of a gift to the most loyal fans of King Dude's 10-year solo career? Well, yes, it can be so. After all, the album will surely remind them of "Tonight's Special Death" (2010) and cause a rejoicing feeling of nostalgia. By the way, the album was written, recorded, and mastered by Cowgill on his own that makes "Full Virgo Moon" an entirely authorial product. So it can be a great surprise to the lovers of King Dude's discography. Otherwise, there are no more visible advantages.
Starting from March 2, "Full Virgo Moon" will be performed in Europe. King Dude's spring tour will last until the end of April, capturing several cities in France, Germany, Spain, Romania, and Russia. Depending on how successful will be this tour, we'll get the answer to the previously asked question.
King Dude's "Full Virgo Moon" will be released on March 13 via Van Records. The album is available for pre-order here.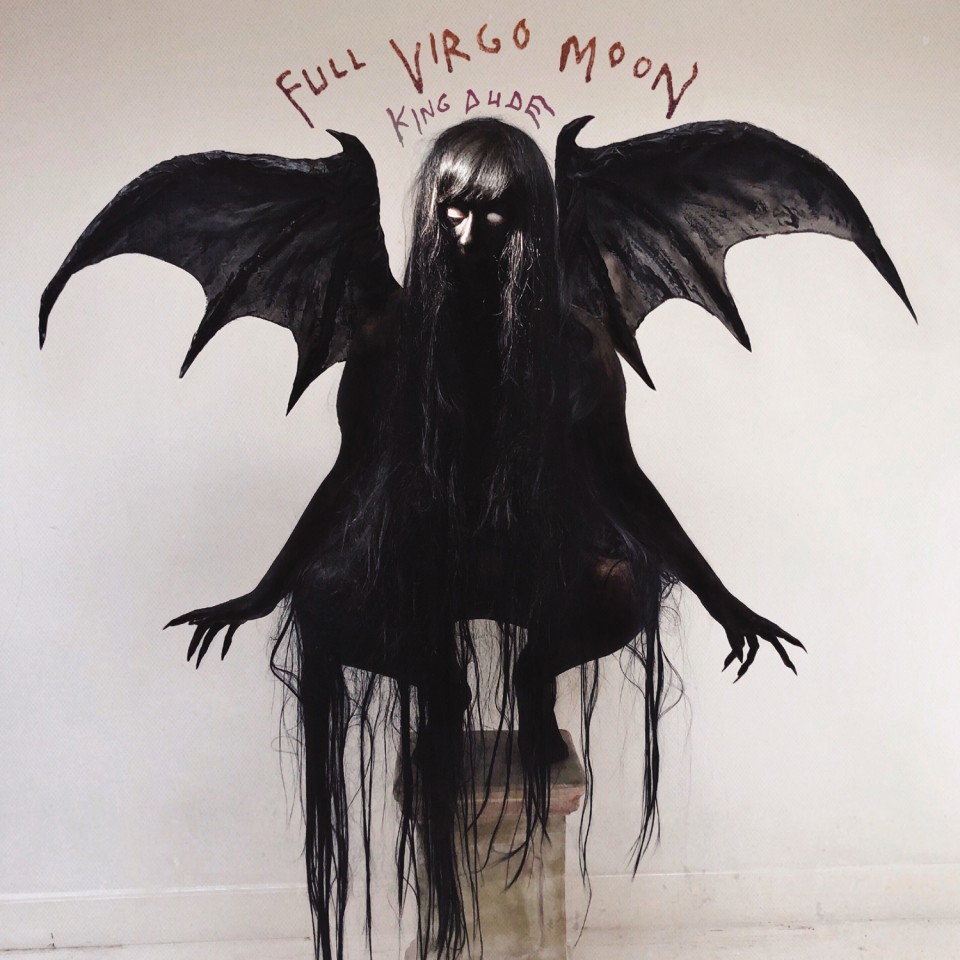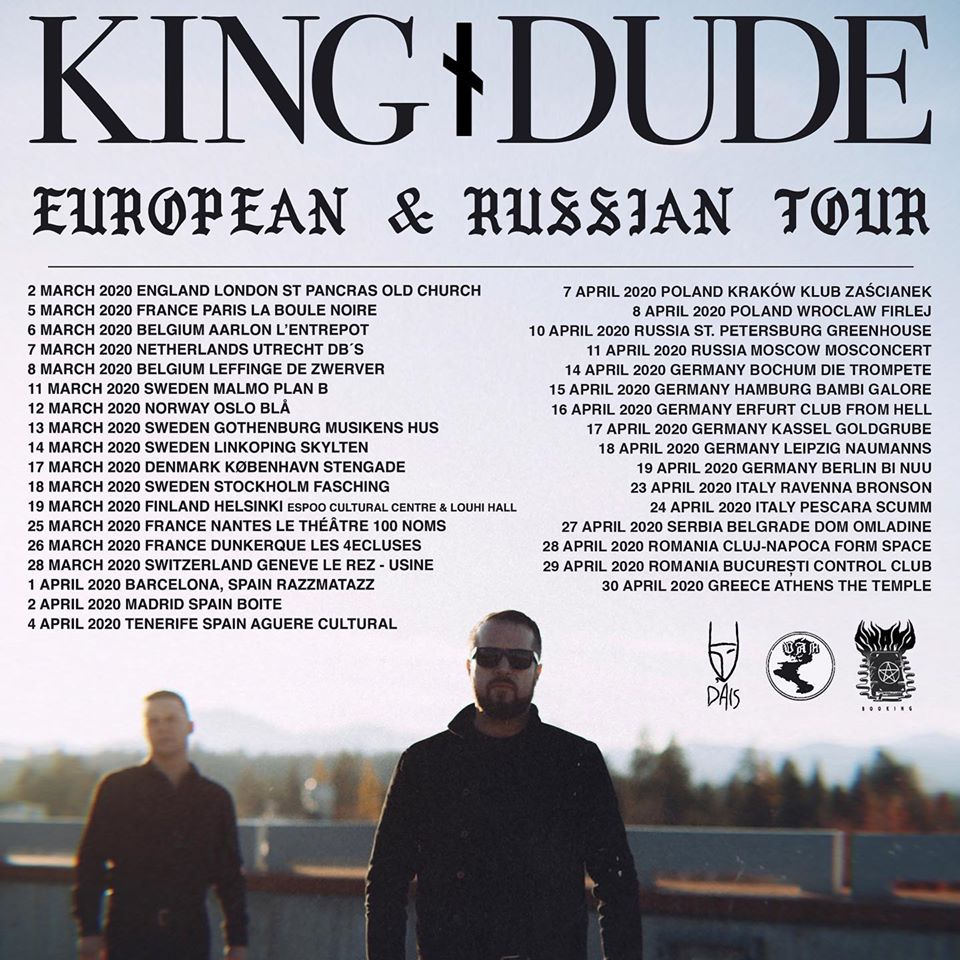 By Yurii Somov