Calendar of events in Ukraine: Top gigs of this spring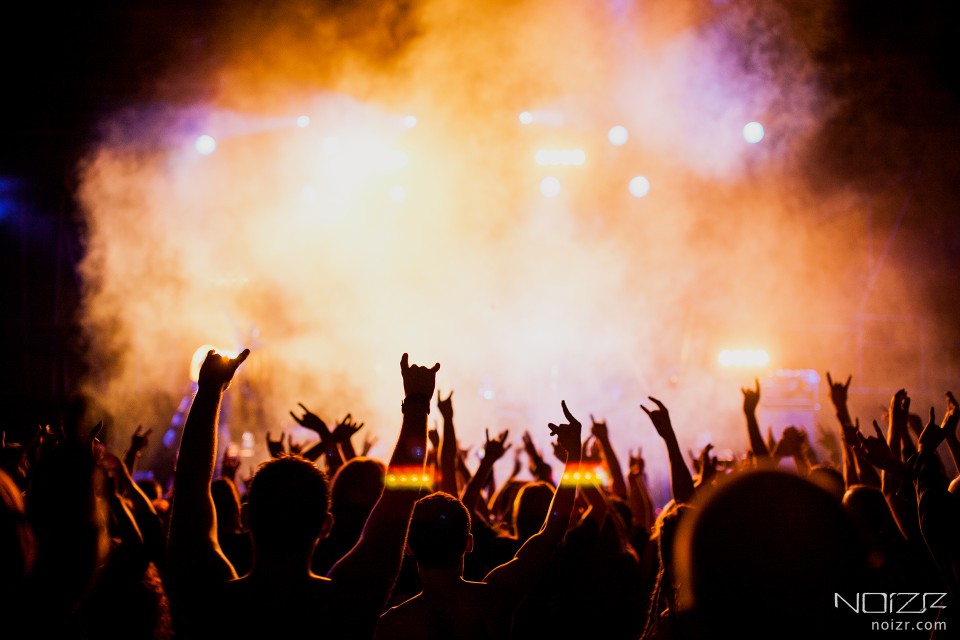 This spring, Ukraine will host many great gigs of rock and metal bands. For this article, we picked the most interesting events that you definitely should not miss!
If you think we've missed out events that are worth visiting — let us know in the comments below! We will also be happy to find out which of the gigs that we mentioned you're planning to attend.
March 5 — Sons Of Apollo
Sons Of Apollo is a project founded by ex-Dream Theater members Mike Portnoy and Derek Sherinian, which also features Mr. Big and The Winery Dogs' Billy Sheehan, Journey's vocalist Jeff Scott Soto and former Guns N' Roses' guitarist Ron Thal. The gig will take place at the CCA of NAU. Tickets are from 790 UAH.
March 6 — Lindemann
Lindemann, a project of Rammstein's frontman Till Lindemann and multi-instrumentalist Peter Tägtgren (Pain and Hypocrisy), will play the show in early March in support of their new "F&M" release. Tickets are from 2190 UAH.
March 6 — April 11 — Morphine Suffering
The farewell tour Ukrainian metalcore act Morphine Suffering kicks off this March. In total, the band will play 20 gigs in different cities of Ukraine, including the biggest cities.

March 10 and 11 — The 69 Eyes
Finnish gothic rockers The 69 Eyes are bringing to Kyiv a new album as a part of the band's anniversary tour. The 69 Eyes will celebrate its 30th anniversary on March 10 in Lviv and March 11 at the Atlas club in Kyiv.
March 11 — Misþyrming
Misþyrming, a young but already well-known Icelandic black metal act, signed to the cult label Norma Evangelium Diaboli (Antaeus, Deathspell Omega, Funeral Mist, Malign, Teitanblood), will visit Kyiv with a live show for the first time. The gig will take place on March 11 at the Monteray LiveStage Club.

The concert in Kyiv will be held in support of Misþyrming 2019's album "Algleymi" which was mastered by Jamie Gomez Arellano (Sunn O)), Ghost, Paradise Lost). The concert will be supported by the Ukrainian acts Ulvegr and Wolftomb. Buy tickets for ~18 euro here.
March 12 — Eyehategod
New Orleans sludge metallers Eyehategod will play their only concert in Ukraine at the Kyiv's MonteRay Live Stage club. Tickets are from 399 UAH.
March 18 and 19 — Malevolent Creation
American death metallers Malevolent Creation will perform two gigs at the More Music Club in Odesa and Volume club in Kyiv. In Odssa, the concert will be held with the support of the Ukrainian acts Sectorial and Panzerlied. Tickets are for 400 UAH (Odesa) and 500 UAH (Kyiv) can be bought by following the links.
March 21 — Submarina Live Rockets
Internet radio Radio Submarina will host the Submarina Live Rockets event, featuring Ukrainian bands MegamasS, Osnova, Septa, Cherry-merry, MIND:|:SHREDDER, Esquizet, Grandma'pick and Regulatory. The event will take place at the Bingo club in Kyiv, tickets are for 220 UAH.
March 28 — Tin Sontsia
The rock act Tіn Sontsya will play a big solo show in Kyiv at the MonteRay Live Stage. Tickets are from 250 UAH.
April 1 — Necronomicon
This spring, German thrashers Necronomicon will perform in Kyiv with the support of New Zealanders 3000AD and the French act Stonecast. Tickets are for 250 UAH.
April 3 — Belphegor
Austrian black/death metallers Belphegor are returning to Kyiv to play a concert in support of their new "Totenritual album" at the Atlas club. Tickets are from 640 UAH.
April 7 — Emmure
American metalcore act Emmure will play its only concert at the MonteRay Live Stage in Kyiv. Tickets are from 700 UAH.
April 14 — Eluveitie
Swiss Eluveitie, who masterfully combine melodic death metal with folk instruments and the ancient Gallic language, are returning to Kyiv this spring. The concert will be held at Atlas Club. Tickets are from 590 UAH.
April 18 — Holy Death Over Kyiv festival
The 7th Holy Death Over Kyiv festival will be held this spring at the Bingo club in Kyiv. The event will feature a performance from the cult Swedish black metallers Marduk who will celebrate the 30th anniversary of their career in Ukraine. The Swedes will be supported by Ukrainian acts Infernal War, Burshtyn, Grave Circles, Kaosophia, and Goatreich. Tickets from 900 UAH (30 euro) can be bought here.
April 20 — Asking Alexandria
This spring, Asking Alexandria will perform in Kyiv with the returning vocalist Danny Worsnop. The concert will be held in support of the band's new album "The Violence" at the Stereo Plaza club. Tickets are from 999 UAH.
April 25 — Tankard
This April, the German thrashers Tankard will perform for the first time in Kyiv. Tickets from 690 to 990 UAH are already available for sale.
May 12 — Behemoth
Legendary Polish black/death metallers Behemoth will play a show at Kyiv's Stereo Plaza club. Tickets from 1050 UAH are already available for sale.
May 14 — Dead by April
Swedes Dead by April, combining elements of symphonic rock, techno, nu metal, melodic death metal in their work, will perform at Atlas club in Kyiv. Tickets are from 700 UAH.
May 16 — Red
American alternative rockers Red will play a show in Kyiv in support of their fresh EP "The Evening Hate" and in anticipation of the release of the new full-length record. The concert will take place at Bel Etage Music Hall. Tickets are from 840 UAH.
May 20 — Machine Head
American groove metallers Machine Head will celebrate in Kyiv the 25th anniversary of their debut album "Burn My Eyes". Tickets are from 1090 UAH.
May 25 and 26 — Slapshot
American punk hardcore act Slapshot will give two gigs in Ukraine this spring: on May 25 in Odesa and May 26 in Kyiv. Tickets are from 350 and 450 UAH, respectively.
May 26 — In Flames
A year after the concert, during which the band presented material from their latest album "I, The Mask", the Swedish melodic death metallers In Flames are returning to Kyiv again. A new performance of the group will be held on May 26 at the CCA of NAU.

According to the organizers of the show, In Flames has been and remains a landmark group for Sweden and for the melodic death metal genre as a whole. Over 30 years of their career, musicians have recorded 13 successful albums. In Flames has been working on the latest studio album called "I, The Mask" throughout 2018. A truly "star" team gathered for work — a Grammy-nominated producer Howard Benson and its laureates Chris Lord-Alge and Ted Jensen, who handled the album's mixing and mastering.
Despite the fact that the new bassist and drummer worked on the record, they fully made the cut. Where necessary, they competently conduct the listener with deep melodies or speed up rhythms for the powerful sound of desperate lyrics. Although, In Flames' modern sound is much calmer and more balanced than it used to be, but be sure these guys still have more than enough rudeness and energy to give you an unforgettable experience from their live show. We all will be able to see it in May!

You can buy tickets and Meet'N'Greet for In Flames' show in Kyiv here. Event on Facebook.
May 29 — Nightwish
In late May, Stereo Plaza club in Kyiv will host a big show of the legendary Finnish act Nightwish. Tickets from 1350 UAH are already available for order.
Read also: Metal East: Nove Kolo 2020 announces full line-up