​Quintet of the Apocalypse: How Die Apokalyptischen Reiter's show in Kyiv was held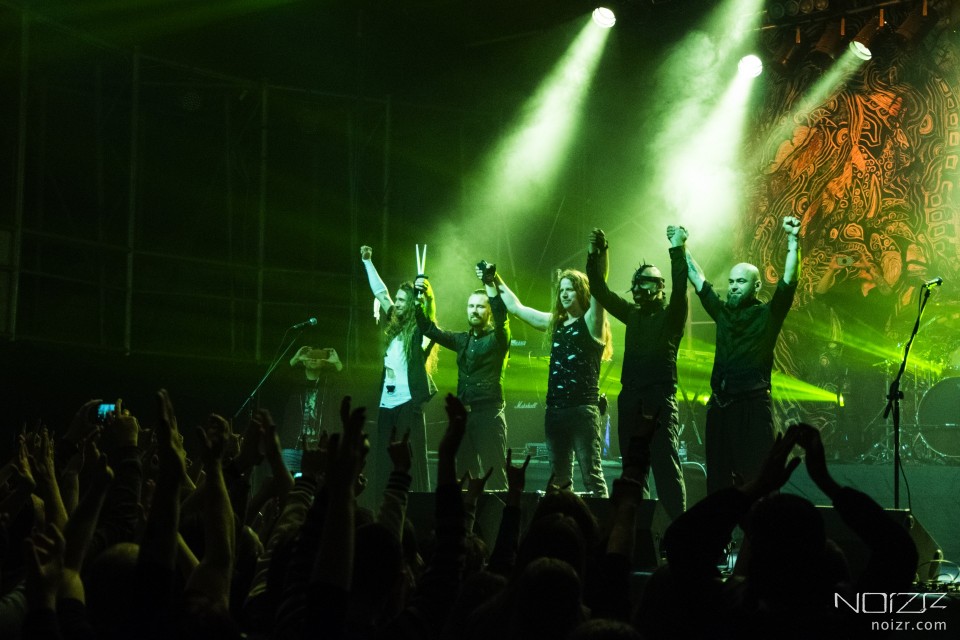 On Friday, November 24, the German metal act Die Apokalyptischen Reiter played a show in Kyiv, again performing for Ukrainian public almost 10 years after its last visit. The concert was held as a part of the Ein Reiter steigt vom Himmel Tour in support of the band's latest album "Der Rote Reiter", released in August this year.
The performance of the five horsemen of the Apocalypse took place at the familiar for the group "Bingo" club, where two of their previous gigs had already held. The event, which this time didn't feature supporting acts, kicked off with a slight delay around 8 pm. By the time the musicians appeared on the stage, the hall had already filled up with the audience, part of which was clapping and dancing with impatience to the sounds of background music.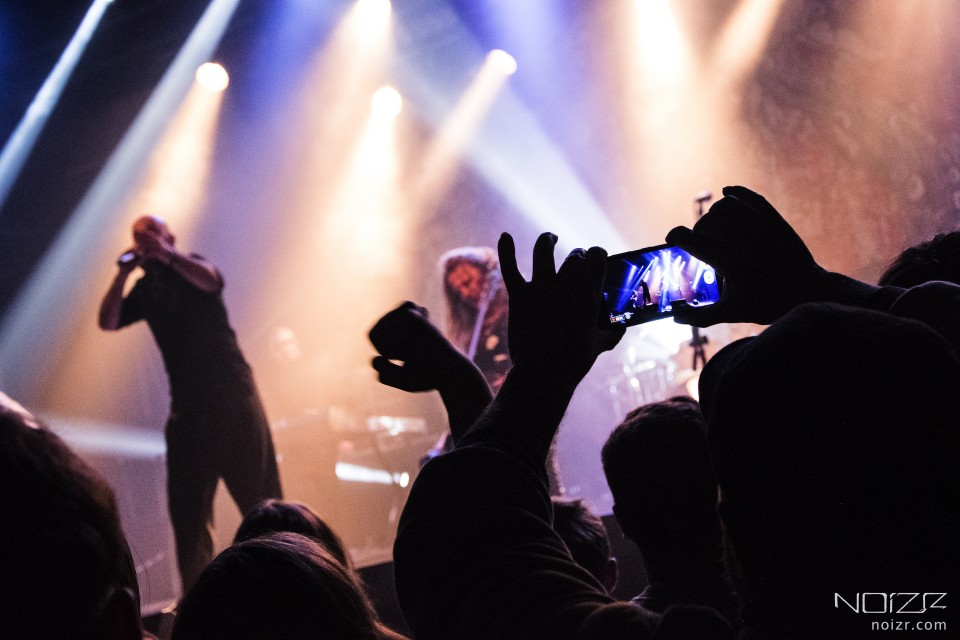 The audience members gave the musicians a very warm welcome — it was noticeable that there was a larger percentage of the band's ardent fans at the event. During all concert, people eagerly sang along to the vocalist Daniel Täumel, flashed in the crowd in the branded merch, as well as performed moshing in front of the stage to Die Apokalyptischen Reiter's most upbeat tracks. Special attention this evening was given to a compatriot of musicians who came to a concert from Germany — later a man, encouraged by the band's frontman, leaped from the stage into the crowd, then passing overhead from person to person.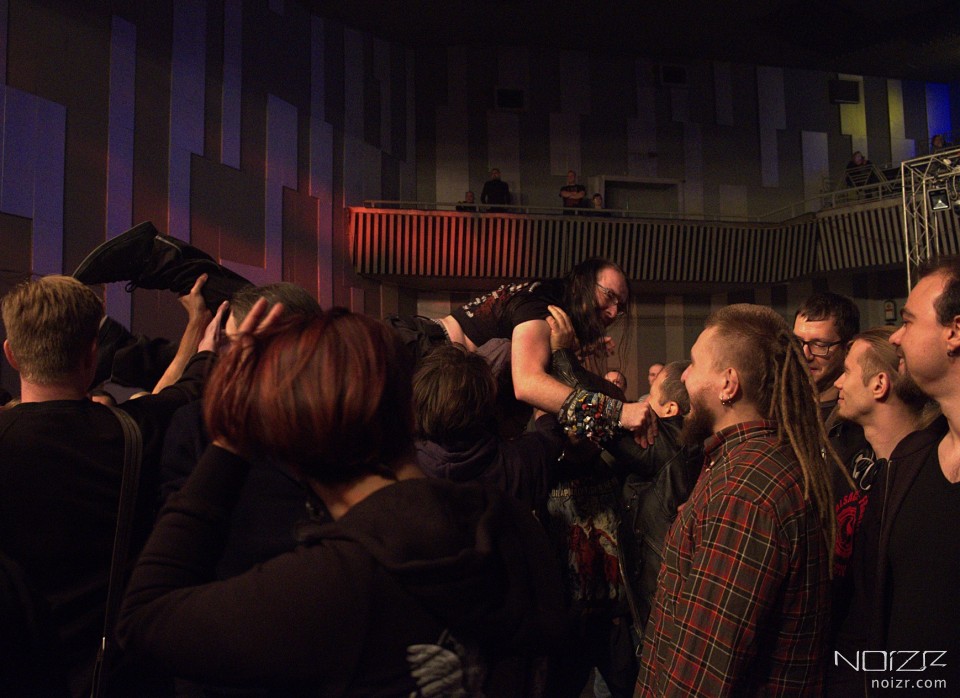 In general, judging by the reaction of the visitors, the performance of the German metalheads left a positive impression among the guests of the event. It seems to me that Die Apokalyptischen Reiter is one of those bands that fully reveals its potential during live performances. Withstanding an excellent balance between the quality of the music and the high level of its performance, the group attracts the audience not only with upbeat and rocking compositions, but also with its theatricality, which was fully revealed in the second part of the set, when the vocalist appeared in a fluorescent image in the style of "Der Rote Reiter" music video, and the scene was flooded with a soft neon light.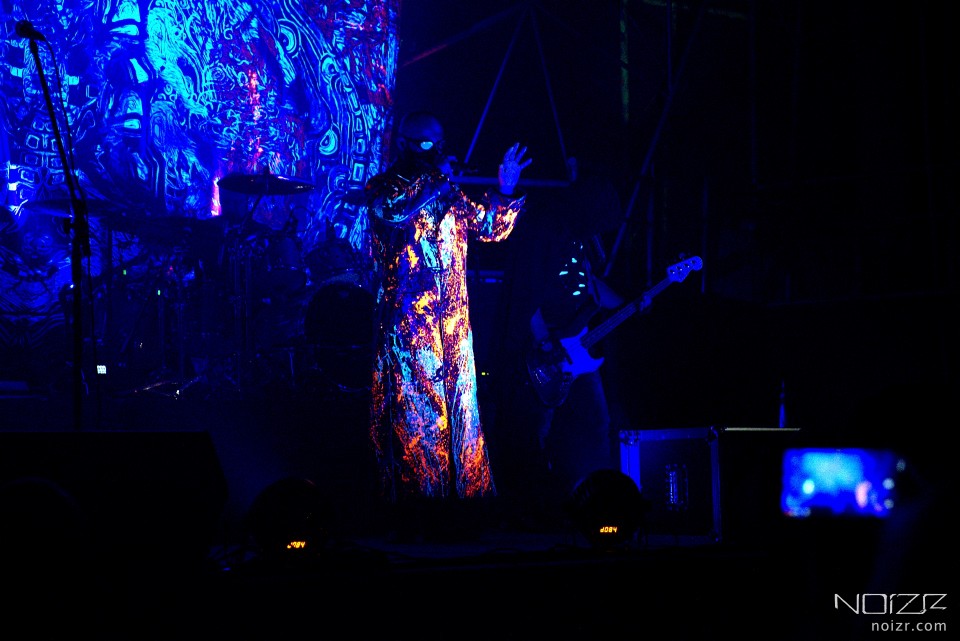 After the end of the main program, the band willingly returned to the stage to perform an encore, having played several more groovy tracks, among which were "The Smell of Death", "Ich bin weg", "Revolution", and "Die Sonne scheint".
P.S. Before the concert, Noizr team talked with Die Apokalyptischen Reiter's bass player Volkmar 'Volk-Man' Weber. An interview with a musician will soon appear on our YouTube channel, so stay tuned!
Setlist:
Wir sind zurück
Es wird schlimmer
Der Adler
Der Seemann
Reitermania
Auf und Nieder
(Drum Interlude)
Der Rote Reiter
Geopfert
The Fire
Hört mich an
(Piano, Guitar & Bass Interlude)
Friede sei mit dir
Du kleiner Wicht
Herz in Flammen
Franz Weiss
Auf die Liebe
We Will Never Die
(Acoustic)
Encore:
The Smell of Death
Ich bin weg
Revolution
...vom Ende der Welt
Encore 2:
The Great Experience Of Ecstasy
Die Sonne scheint
Outro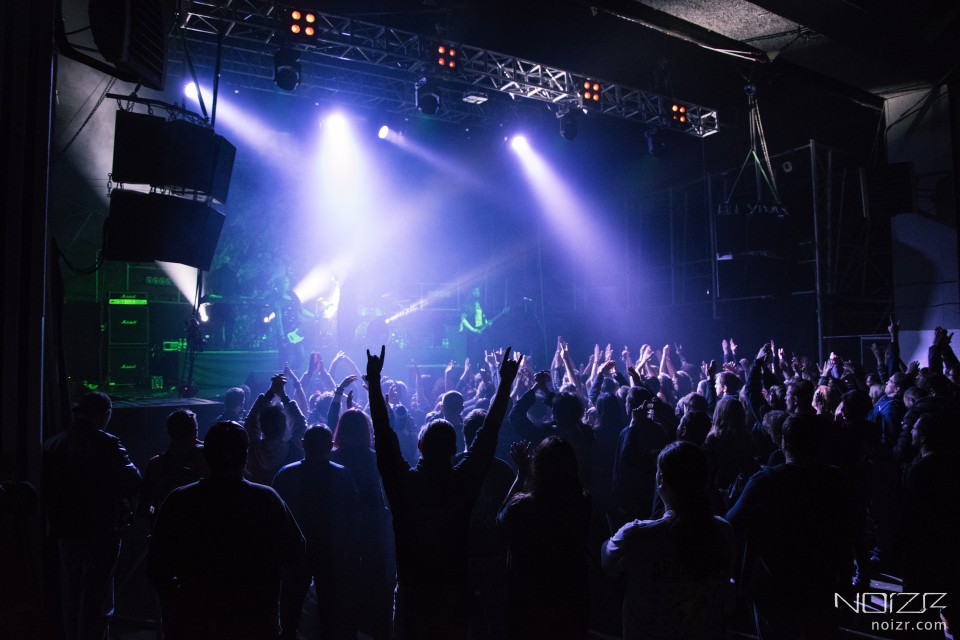 Text by Anastezia
Photo by Yuri Somov and Anastezia
Noizr thanks "Kvartal concert" for the accreditation